While Tom Woodruff Jr. and Alec Gillis of Amalgamated Dynamics would be credited as the effects artists for Alien 3, it turns out that the original Xenomorph designer H.R. Giger was first attached to redesign the iconic alien.
According to Monster Legacy, who posted an in-depth examination of the design process behind Alien 3, Giger was working on redesigning the Xenomorph at the same time as Woodruff and Gillis.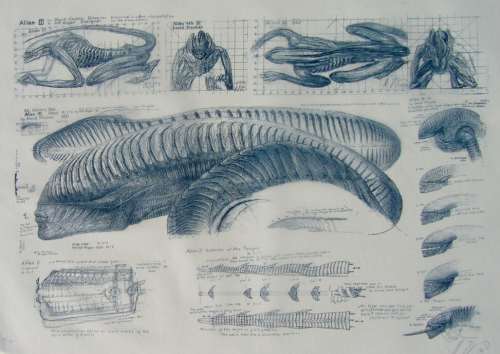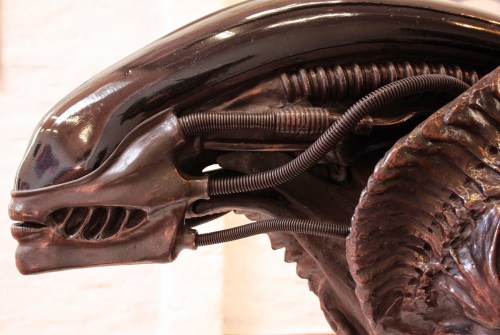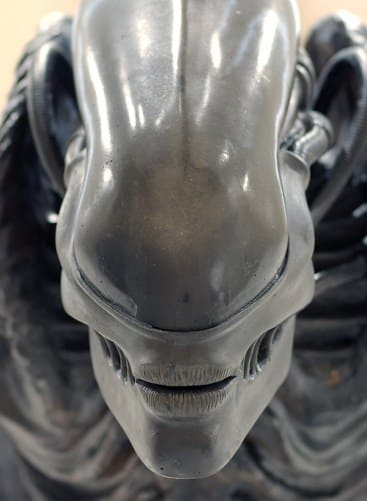 For whatever reason, however, the work of Woodruff and Gillis was chosen instead of Giger's designs. While this is devastating to acknowledge, there is some rather interesting insight about what Giger chose for inspiration – a certain Hollywood icon.
According to Alien 3 director David Fincher, "we did give it Michelle Pfeiffer's lips. That's what they're based on. It always had these little thin lips, and I said to Giger, 'let's make it a woman when it comes right up to Ripley.' So it has these big, luscious collagen lips." Giger wanted the new creature to be "more sensuous" as opposed to repulsive. "The lips and chin on my new model are better proportioned and give the creature a more erotic appearance," he said. "When the mouth is closed it looks very voluptuous, beautiful."
What we ended up getting was nowhere near as feminine or hauntingly beautiful, but such is the way of Hollywood. One can only hope that Giger's distinct style makes a return in future Alien films, though Ridley Scott recently suggested that we may have seen the last of the Xenomorph:
"…I think the beast has almost run out, personally. You've got to come in with something else. You've got to replace that. And so I was right, I was ahead of the game."
Here's hoping that's not the case, as Scott's recently executed vision of Alien: Covenant and Prometheus wasn't that great.
How did you feel about Giger's designs for Alien 3? Do you prefer them over the Xenomorph in the finished film? Let us know in the comments section down below!