One of the coolest elements of Thor: Ragnarok was Tessa Thompson's appearance as Valkyrie in the film. But it seems like before Thompson was cast in the film, director Taika Waititi had different ideas for the character.
Below you can see a variety of different designs from the film's concept artist Andy Park. As you can see, the character originally looked nothing like her comic book counterpart.
Park explained with the images that Waititi originally wanted Valkyrie to wear a mask, hood, and spiked gauntlets over her hands. Of course once Thompson was cast, however, the design was changed to what ended up in the final film.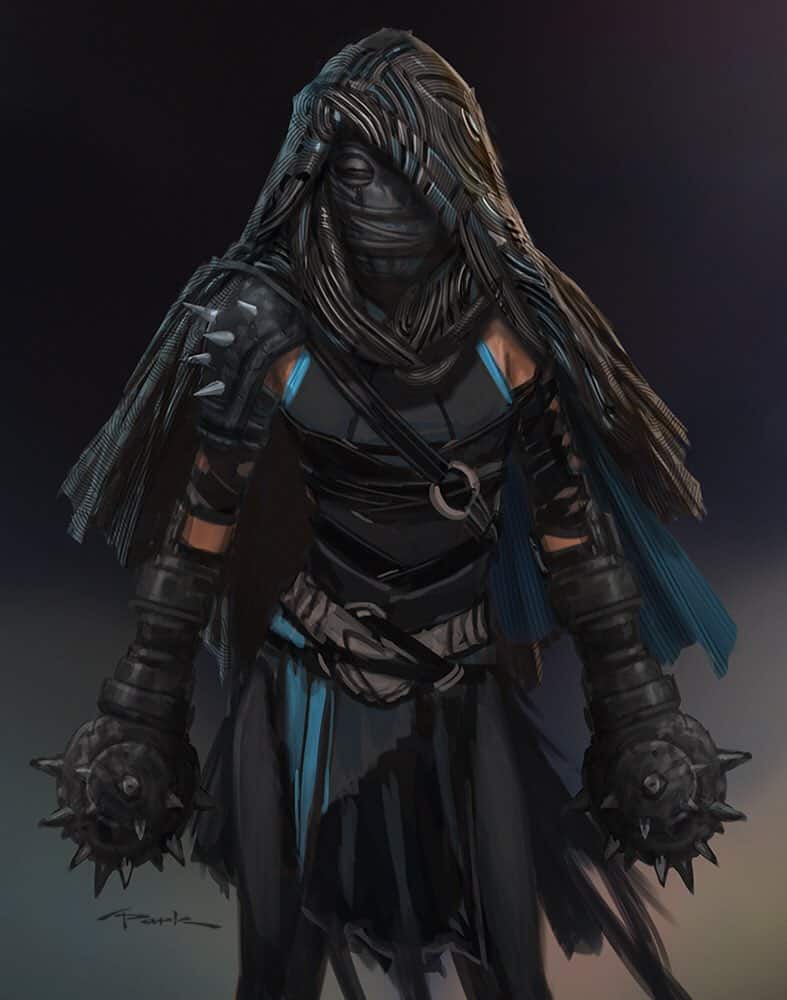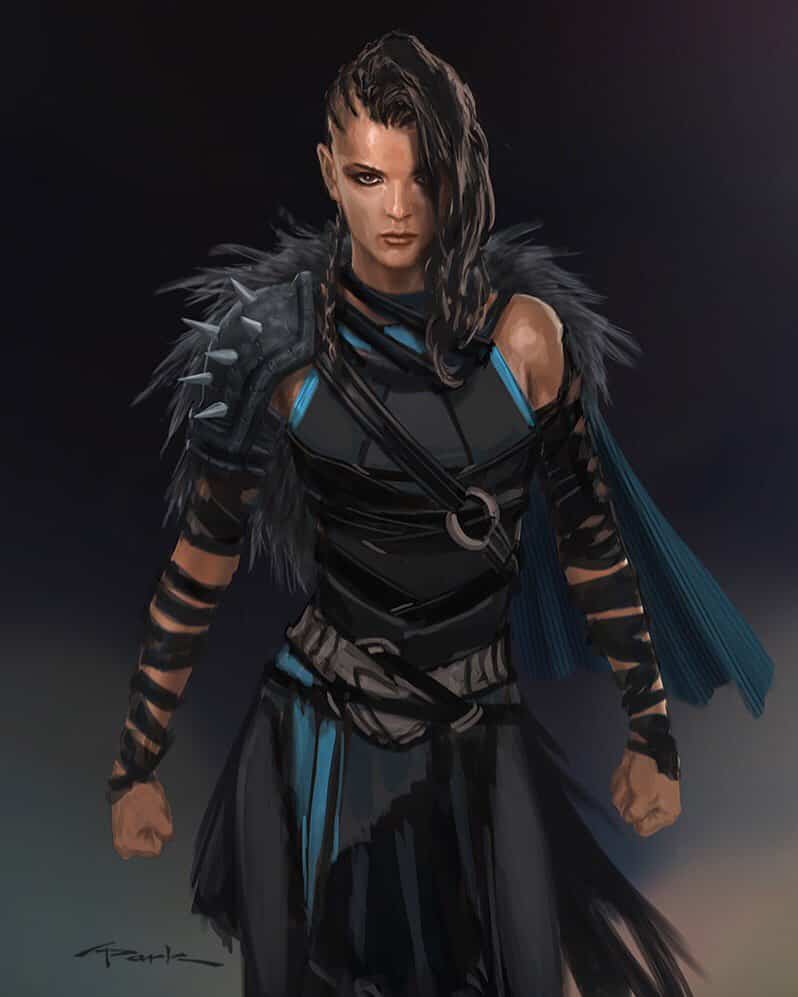 While it is a unique design with its almost medieval qualities, it doesn't do much to conjure up personality and I imagine that would've only fueled the fire regarding complaints that Marvel's villains are too plain. On the other hand, it could've helped make her more sinister and maybe even more memorable. All in all I'd say things worked out for the best.
Waititi would probably agree as well, as he said early cuts of the film failed miserably:
"…we failed miserably and had a funny first 10 minutes and then a super-boring rest of the movie. But that's luckily why you have such a long time in post-production, because you can test all these things out and get the very best film that you can."
In the film:
Imprisoned on the other side of the universe, the mighty Thor finds himself in a deadly gladiatorial contest that pits him against the Hulk, his former ally and fellow Avenger. Thor's quest for survival leads him in a race against time to prevent the all-powerful Hela from destroying his home world and the Asgardian civilization.
Thor: Ragnarok is currently still in theaters.
Which costume of Valkyrie's do you like better? Did you enjoy Thor: Ragnarok? Let us know in the comments section down below!