IT Movie will be released digitally on the 19th of this month, and on physical media next January, and tons of stuff no one spotted in the movie while watching in the theater will be uncovered. Ahead of its release, however, one very interesting – and very creepy – detail featuring Pennywise the Clown has been revealed.
The scene in question is when The Losers Club is talking in an alley – and Pennywise has been revealed to be in the scene the entire time!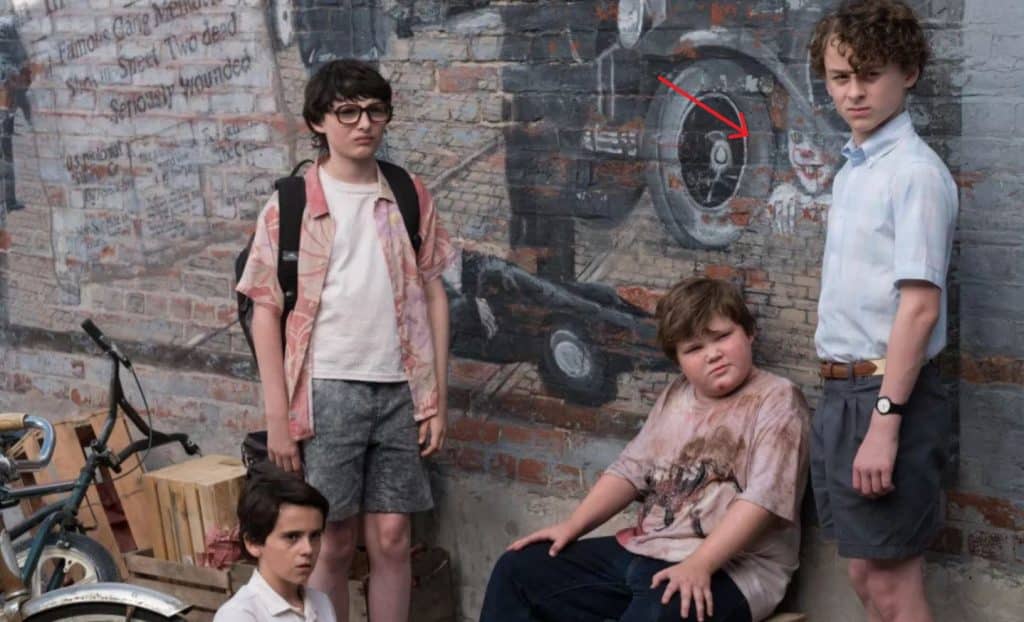 So even while The Losers Club appeared to be safe, Pennywise was still watching over them, waiting. Pretty creepy. Almost as creepy as the fact that Bill Skarsgård portrayal of the character is looking at the audience any time he looks at the screen. As director Andy Muschietti put it:
"I told Bill, 'I want it in both directions, I want you to send your eyes looking away and give a really unsettling look'. He said, 'I can do it', so he did it. What are the chances? It's one in a million and he was cast already. So even in those moments when his eyes move, it was in. In the storm drain when he goes limp with his eyes looking f**ked up, that's all him."
It seems to have paid off as the performance was one of the most talked about of this year – and in quite some time. Stephen King, author of the IT novel, agreed:
"Skarsgard was great as Pennywise, and he's got big shoes to fill. Let's face it. Because people remember Tim Curry as Pennywise the Clown, and they remember the look that Pennywise had."
We'll see what Skarsgård and Muschetti have in store next when IT: Chapter 2 hits theaters September 2019.
Are you a fan of the IT Movie? What did you think of Bill Skarsgård's performance as Pennywise the Clown? Be sure to tell us all of your thoughts in the comments!