Film & Television
'Avengers: Infinity War' Could Give Thor A Major Change From 'Thor: Ragnarok'
If you haven't seen Thor: Ragnarok yet, we're not sure why you're even reading this article or how you can even call yourself a Marvel fan! Do you even plan on watching Avengers: Infinity War? Just kidding of course, but there are major Ragnarok spoilers ahead, so if you don't want to see them, I'd advise you leave now.
Potential Avengers: Infinity War and Thor: Ragnarok spoilers ahead!
Yesterday, we were given some promotional art on an Avengers: Infinity War t-shirt, which featured some interesting new armor for Iron Man, and also an interesting change for Thor from the last time we saw him at the end of Ragnarok.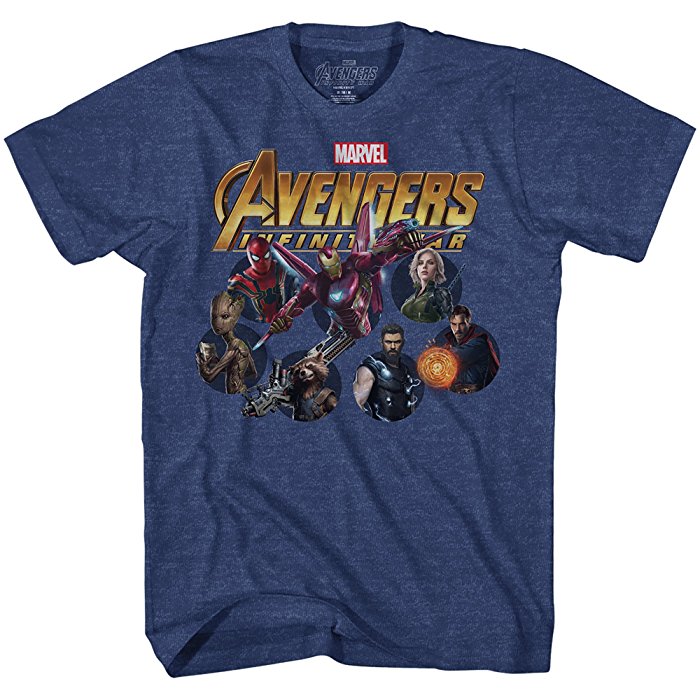 As you can see, Thor has his eye in the art, as opposed to when we saw it being ripped off by Hela at the end of Ragnarok. While promotional art isn't an indication of what will be in the film, it has been in the past, so it's an interesting thing to note.
As far as Thor's future in the Marvel Cinematic Universe, actor Chris Hemsworth had this to say earlier this month:
"I've been hugely impressed by Tom Holland [Spider-Man] and the way he's handled the transition. I didn't look that comfortable on my first three films. Literally, this is my sixth film and I'm finally feeling like I may be allowed to stick around and stay here. But he just came in and had such an ease to his performance."
While we're not sure if Thor will make it out of Infinity War alive, we do know the film will be a big one – from the synopsis alone:
An unprecedented cinematic journey ten years in the making and spanning the entire Marvel Cinematic Universe, Marvel Studios' "Avengers: Infinity War" brings to the screen the ultimate, deadliest showdown of all time. The Avengers and their Super Hero allies must be willing to sacrifice all in an attempt to defeat the powerful Thanos before his blitz of devastation and ruin puts an end to the universe.
Avengers: Infinity War hits theaters on May 4th, 2018.
Do you think Thor gets his eye back in Infinity War? Be sure to tell us your thoughts in the comments!