Detailed Look At Black Panther's New Suit Revealed
Black Panther is perhaps a film that gets lost in the buzz because of all of the attention that Avengers: Infinity War is receiving, but that's not to say it's not a highly anticipated film. It's reportedly tracking to make a ton of money at the box office, and that's no surprise given the impressive track record of the Marvel Cinematic Universe thus far.
In the latest edition of Empire Magazine, we're given an up-close look at Black Panther's new suit for the film, and it looks pretty cool!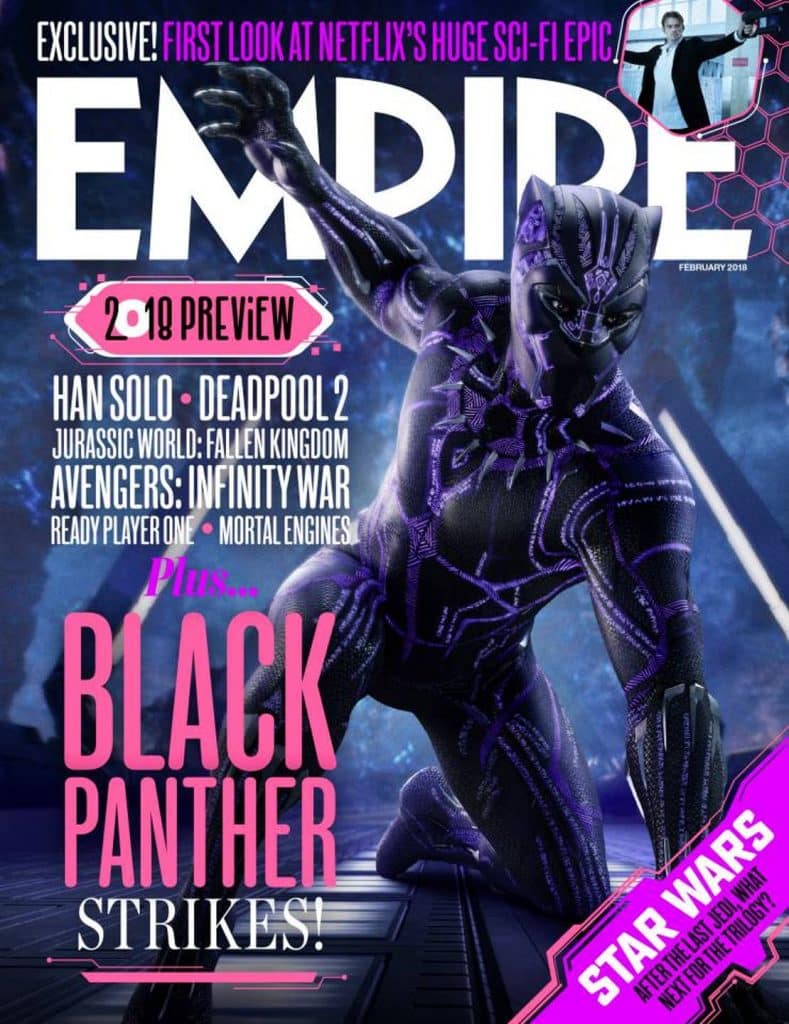 We were also treated to a new TV spot for the upcoming film yesterday:
Kevin Feige has said the movie will be different than the Marvel movies we're used to:
"All of the next films by design have been built to be very different, to be very unique. Ragnarok, Black Panther, certainly as we get into Infinity War and even Ant-Man and the Wasp, which is nearing the end of their production period right now. All four of those movies are distinct and special, and I can't wait for people to see. Thankfully they get to see Ragnarok starting now."
The film's synopsis: After the events of Marvel's Captain America: Civil War, King T'Challa returns home to the reclusive, technologically advanced African nation of Wakanda to serve as his country's new leader. However, T'Challa soon finds that he is challenged for the throne from factions within his own country. When two foes conspire to destroy Wakanda, the hero known as Black Panther must team up with C.I.A. agent Everett K. Ross and members of the Dora Milaje, Wakanadan special forces, to prevent Wakanda from being dragged into a world war.
Black Panther hits theaters February 2018.
What do you think of Black Panther's new suit? Are you looking forward to the upcoming Marvel film? Be sure to tell us your thoughts in the comments!