Friday the 13th is an iconic movie about a machete wielding murderer who wants to rip into young people camping at Camp Crystal Lake. One thing we never forget about Jason Voorhees is his hockey mask, although, he didn't wear it until Part 3. With that said, how many versions of the mask actually exist?
As you can see above,  Brain Mutant takes a pretty in-depth look at that question.
When the mask arrives, it isn't damaged but later in the film Jason gets an axe to the head which causes a slit at the very top that follows into Part 4, but the chevron peels away. This is only the beginning of the changes. When we get to Part 5 (A New Beginning), we end up seeing two different masks, with one belonging to the copy cat killer and has no damage and blue chevrons and the other is the one that Tommy is hallucinating since Jason was "killed" at the end of Part 4 (I use killed lightly here).
However, when we get to the next film, it is bigger, and some would say almost too big, with a chevron that hasn't peeled away. They truly failed the fans with that one. Jason then gets hurt by a propeller and we see that chunk follow him into part 7 yet the chevron changes colors….again.
After the mask is destroyed we see Jason find a replica mask with an axe cut although it is almost yellow in color, so they tried to bring a version of the original back but not quite. Let us not even describe how bad they failed with the next films mask. It is a damaged unrecognizable item and they could have done better but thank goodness it is dragged down to hell.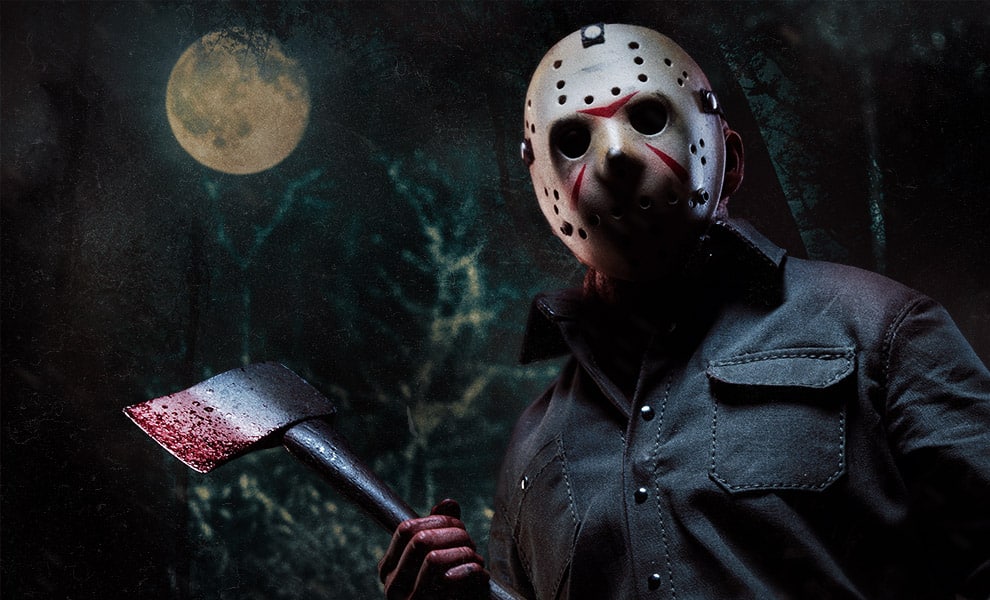 You think that's the end, but its not. Jason then has a new mask and even though you can tell the mask is different, there is still an axe cut but he changes again and upgrades to some sort of shiny mask at the end of the film. Then there is the undamaged mask he wears in Freddy vs. Jason, there isn't even a scratch on it – but all three chevrons are there.
The problem with all these changes is that this mask is the one thing people think about when referencing Jason and none of the masks were the same. It was almost like they tried to keep outdoing themselves when the simple mask would have worked. Freddy Kreuger doesn't get an updated version of his knives for finger and that is ok to fans as it's a staple for him. Iconic items should not be "upgraded" or changed. There were rumors around a story on the unrelated TV series explaining the mask is cursed, but even in that case wouldn't it put itself back together. I really think they should take a step back when changing such an important item in horror movie history.
What do you think of the different variations of Jason's mask? Do you have a favorite? Do you care that it was different with each passing film? Be sure to let us know in the comments below!