Would you love to see how young Bruce Wayne deals with the death of Jason Todd, aka Robin? It has recently been rumored that this is exactly what director Matt Reeves had in store for the upcoming The Batman film. Well, if you thought this was based more in fact than fiction, cue the wrong answer buzzer. This idea doesn't make the cut.
The rumor was published by Manabyte Wednesday, but alas, it was just an evil plot for attention. Not even Batman himself could save the rumor from its demise as a trusted insider brought it down. This insider only had one word for the rumor that was presented: "false."
Now that we know this isn't going anywhere, let's explore who Jason Todd is for all those fans out there who aren't comic readers. Robin is Dick Grayson is Robin. But… so is Jason Todd.
Dick Grayson left Bruce Wayne to join Teen Titans. Jason Todd became the second Robin after that. The storyline that had everyone quiver with anticipation was the idea that Reeves would explore what happened to Jason Todd. You see, he was murdered by The Joker in the wildly popular Death in the Family comic book storyline.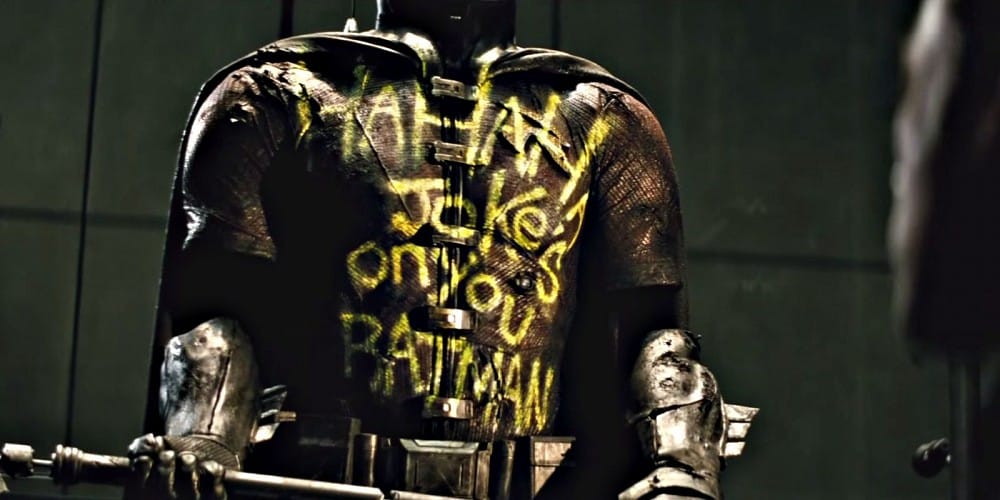 The DCEU toyed with the same idea, which was subtly showcased in Batman v Superman. In one particular scene, Bruce Wayne is in the Batcave looking at Robin's suit in a display case. Written across the chest were the words "HA HA HA Joke's On You, Batman". I'm sure you could surmise who possibly could have written that.
With all of the changes The Batman has been going through lately, it's hard to really keep track of what might actually be going on behind the scenes. This leaves it open for a lot of speculation. Reeves has recently had to set the record straight about his version of the film being a part of the DCEU, which it will be. This comes after Ben Affleck left the film as both director and lead.
Reeves further stated that he is not using the script Affleck and DC entertainment president Geoff Johns were using, telling MTV's Happy Sad Confused,
"No. It's a new story. It's just starting again. I'm excited about it. I think it's going to be really cool."
The script Reeves is so adamant about not using included Deathstroke the Terminator, who would have been the main villain. Joe Manganiello was hired to fill that role; however, he has recently stated that he is not sure if he has a place in the film anymore, due to the changes.