Movies That The Avengers Definitely Don't Want You To See
There's no better place for an actor to be right now than in the Marvel Cinematic Universe. The massive success of The Avengers has given vast amounts of work to many of them, and the key stars have to be proud of what they've accomplished – and the amount of work they've gotten from it. After all – that's the point isn't it?
No matter how successful they are, any actor will have something cringe worthy stashed away somewhere in the depths of their Curriculum Vitae. Very few performers have ever been lucky enough to achieve overnight success to the point where they don't have to accept the odd 'questionable' project in order to pay their bills, or as a means of building up towards auditioning for a big role.
Of course, naturally, in the past this never used to be a problem. It was easy enough for those poor little career choices to fade away, never to be seen or heard from again. Happy days…
The internet, though, is a somewhat harsh and unforgiving mistress. And with the advent of both IMDB and YouTube, anybody who is that way motivated can easily comb through an actor's entire back catalogue, and pore over the embarrassing and downright awful jobs that A-List celebrities elected to take on their path to stardom.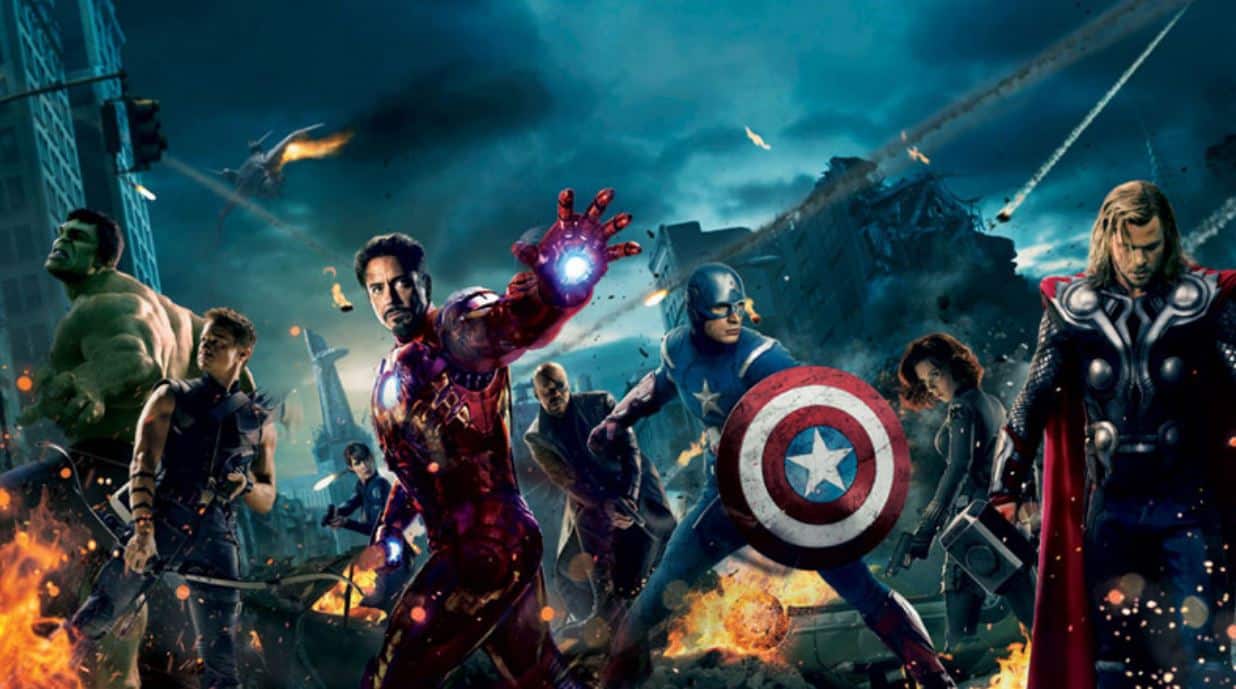 Music videos. Kids TV shows. Cereal adverts. They're all sat there, just itching to re-emerge in an article and again see the light of day.
So are the actors who play Marvel's Avengers any different? Of course not. Despite the fact that they're a winning combination of Oscar winners/nominees, notable stage performers and veteran household favorites, they all had to start off somewhere (with varying degrees of horror and hilarity).
So, let's take a look at just how shameful the path is that each of Earth's Mightiest Heroes took on their individual roads to reach the MCU:
Chris Evans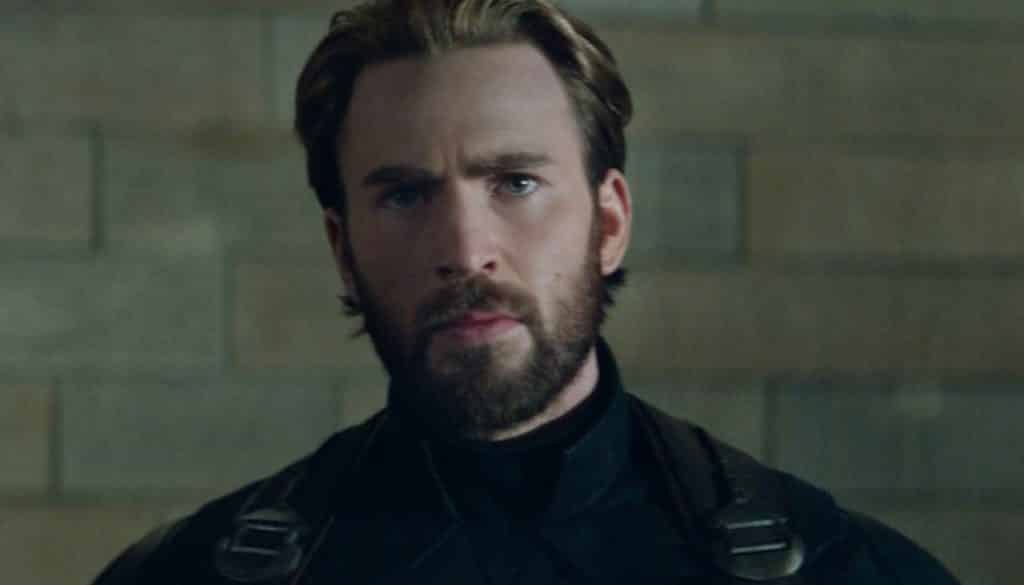 The most natural place to kick off our list is with Marvel's First Avenger himself, Chris Evans. But then, Evans holds the special accolade of having played not one, but TWO Marvel legends.
You will of course recall, that way back before he was Steve Rogers, Evans was cast in the lead role in the original Fantastic Four movies. But, we're not here to talk to you about that. No, there are far more interesting little items on his CV worth delving into…
Evans may have hit the big time with his comic book debut as Johnny Storm in 2007's Fantastic Four, but he'd been appearing in minor roles in TV and cinema since 2000.
While the FF movies did make him a household name, they didn't bring him the huge success that would later come with being cast as Captain America. Instead, his CV remains littered with a string of embarrassing rom-coms such as The Nanny Diaries, in which he played a Harvard Hottie, and What's Your Number?, where he spends the entire movie sat waiting for ditzy neighbor Anna Faris to fall in love with him.
But it's Chris Evans' fourth ever acting credit that makes it onto our list. 2001.
Not Another Teen Movie.
I mean, the name says it all, really. Part of a series of awful parody movies, it's about as funny as bubonic plague, and has a critical rating so shameful that it barely scratches at low double figures. Admittedly, it is a lead role for an actor only four movies into his career, but Evans is forced to perform as a character written as a deliberate mash up of Freddie Prinze Jr. and James Van Der Beek, meaning he ultimately makes very little impact.
Unsurprisingly, it did little to get him more work, and remains consigned to that little corner of cinematic hell that everybody likes to pretend didn't really happen.
Robert Downey Jr.

Switching allegiances from #TeamCap to #TeamTony, we next cast our critical eyes over the CV of Tony Stark himself, Robert Downey Jr. Which just happens to be a story that has the potential to be turned into is a Hollywood movie in itself. Having been acting professionally since the 1970's, he's starred in an impressive 88 roles, including a number of Oscar winning movies.
His career though was blighted by very public troubles with drugs and alcohol, which meant that that the accolades he won with his performance in Chaplin back in 1992 quickly disappeared, again relegating him to the fringes of Hollywood's output.
But, Downey fought back, and grafted his way back up into the big time with small roles in highly successful fayre such as Natural Born Killers, and cult classics such as Air America. It's not those we're interested in, though.
For starters, there's that biopic on Italian Dictator Benito Mussolini that he appeared in back in the 1980's. Then there's the wonderfully named High School drama Tuff Turf, in which he starred opposite future Marvel bad-guy James Spader. (Check out the poster, it's a classic…) Or fast forward to 1996 when he starred in a camp action romp opposite Billy Zane and Ron Silver about a military coup set in a Central African War Zone.
The critics were not kind. At all…
However, it's the 2006 Tim Allen vehicle, The Shaggy Dog, that finds its way into our mix. It's one of Disney's less successful endeavors, given an absolute kicking by the critics, and barely managing to break even at the Box Office.
The movie sees Tim Allen's goodly District Attorney magically turned into a dog, halfway through prosecuting a dodgy pharmaceutical company. He then battles Downey Jr's nefarious doctor not only in dog form, but also in the court room when he reverts back to his human form. Yep, it's as ruff as it sounds…
Mark Ruffalo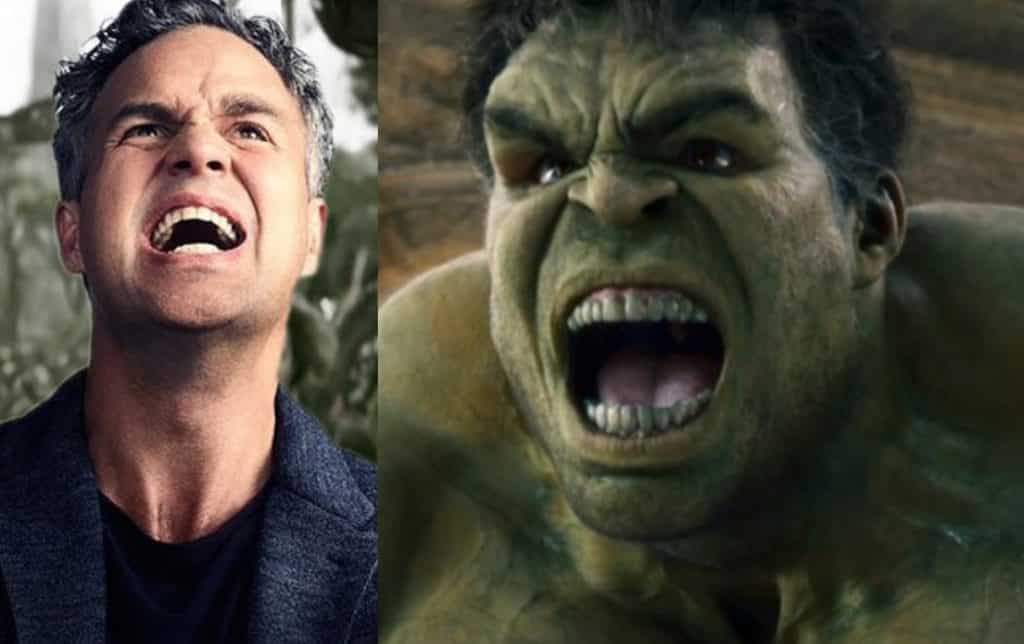 Moving on from one of the Avenger's top scientific minds to another, it's time to delve into the background of the latest in a long line of talented actors to play Bruce Banner, Mark Ruffalo. And when you think of his career, you think SUCCESS. Shutter Island. Spotlight.Zodiac.
Throw a rock anywhere into Ruffalo's back-catalogue and it's bound to ricochet off a massively successful movie. Sadly, it'll also bounce off a couple of clunkers too…
I mean, for starters, did any of you watch Now You See Me 2? It was bloody horrendous, absolutely shitting on the good work done in the first movie.
But, I digress…
Back in the 1990's there were a series of particularly poor horror flicks that centred on a haunted mirror, of all things. But this was no Oculus. This was hammy acting and soft-core porn, with Ruffalo appeared in not just one, but two of the installments. As different characters. Though I guess an appearance in one episode of Due South does kind of compensate for this repeat offending.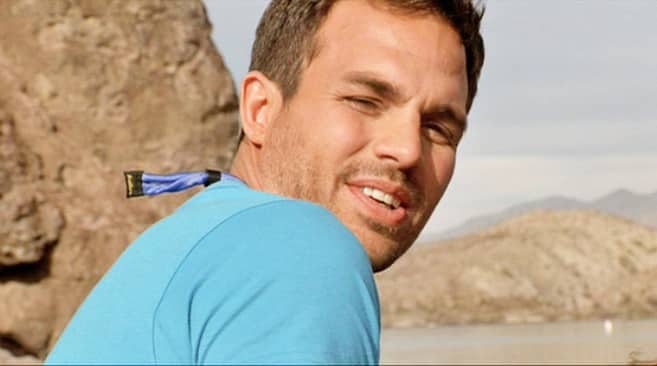 I'm guessing that Ruffalo's not alone in not wanting you to not remember 2003 rom-com, View From The Top, being as he shared the credits with Mike Myers and fellow future MCU star Gwyneth Paltrow. It's a story as old as time itself.
Small town gal spends her life being told she can't be a flight attendant. So what does she do? Yep, you guessed it, SHE GOES AND BECOMES A FLIGHT ATTENDANT. It's hardly The Canterbury Tales, and sees Ruffalo's character reconciling with his (quite selfish) flight attendant girlfriend as she sobs her heart out to his deaf grandmother, and he happens to overhear the outpouring from the next room.
Yeesh…
Chris Hemsworth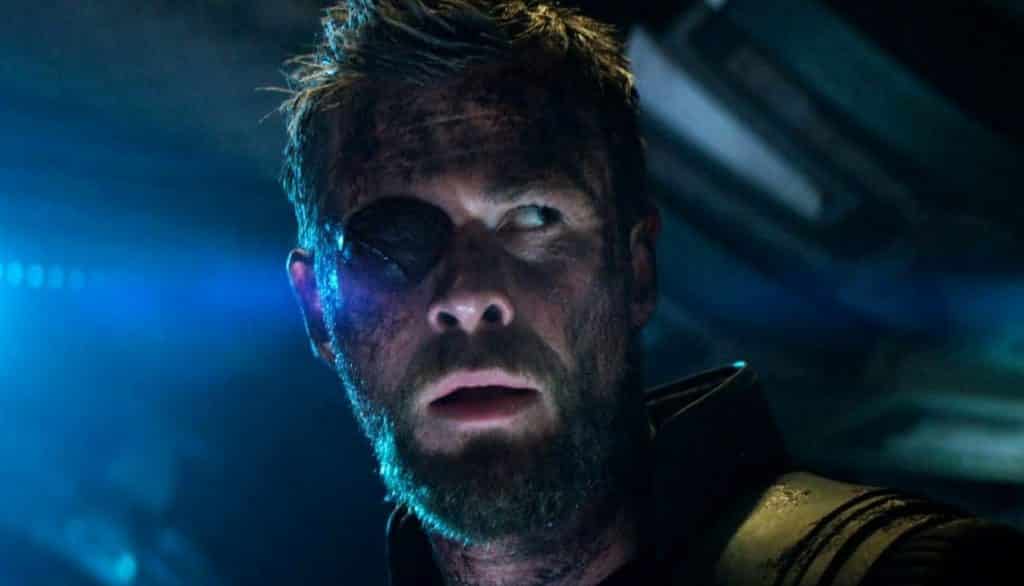 By far and away the most problematic of the Avengers to find having appeared in something genuinely appalling is Thor himself, young Chris Hemsworth.
Following a relatively standard career path for his native Australia, he spent the first seven years of his career appearing in a small number of regular TV shows, such as Neighbours and Home And Away, before transitioning over the pond in 2009. But what a transition that was.
His first big screen role was as George Kirk in Star Trek, which was immediately followed up with Sir Ken Branagh casting him in Thor the following year. Which means that he's only amassed 34 starring roles despite a lengthy period in the business, most of which came after he hit the big time. Good for him, but of little practical use for our list….
Which means that the only movie that we could find to feature here is 2010's Ca$h. Cheekily sandwiched between his first two big film roles, it's the height of cinematic mediocrity. Presented under the unimaginative strapline Get rich, or die trying, the story sees Hemsworth's (unfeasibly good looking) suburbanite find a bag of cash belonging to some criminals.
It transpires that said hoodlums are a pair of identical twins, both played by Sean Bean, who consequently come looking for their loot, and then proceed to force Chris and his wife to rob banks to pay back what they owe them. Spoiler alert, Chris wins the day, and spends all the stolen money compensating the people he was forced to rob from. Bless…
Jeremy Renner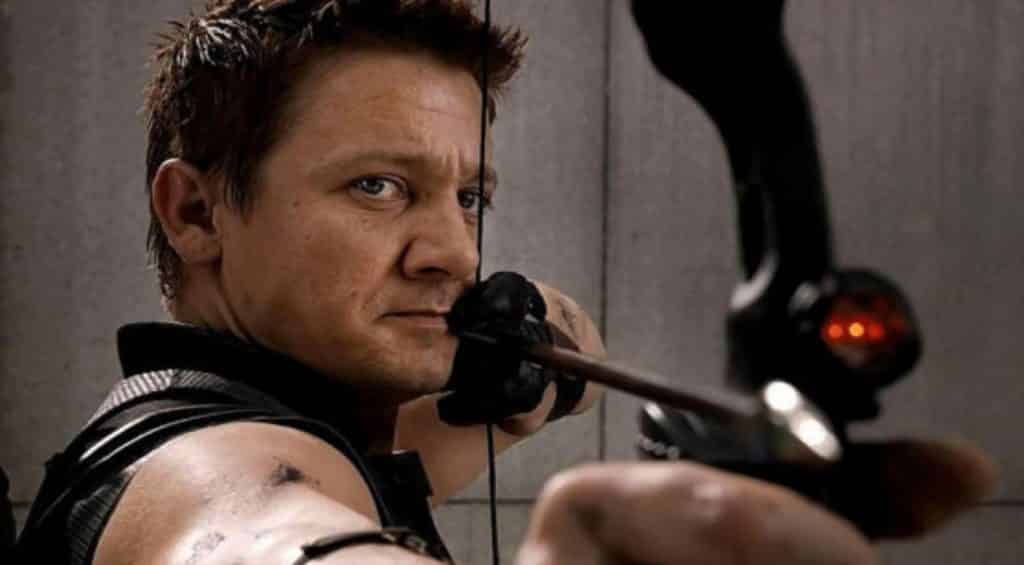 Hemsworth's 2011 MCU arrival in Thor also saw the debut of another future Avengers star, with a small cameo from Clint Barton himself, Jeremy Renner. Riding on a career high from killer turns in The Hurt Locker, and The Town, Renner seemed like the perfect material to be joining this collective cast of Comic Book Bad-Asses.
If only the fans had taken the time to look a little further back down his resume, they might not then have been as enthusiastic about his casting.
The majority of Renner's work pre-Avengers was in TV, with appearances in an interesting cross-section of televisual output. He cropped up in CSI, Buffy spin-off Angel, and also in the ill-fated TV adaptation of Sandra Bullock vehicle The Net, (Remember that? No, me neither…) He also quite randomly managed to score a credit for having appeared as a Sherriff in a music video for songstress Pink.
However, it's 1996 we want to take you back to, and Renner's third credited role in a movie. The title of the film? Paper Dragons.
The plot?
Well, a small-time hood is double crossed by his associates and left for dead. He then gets found by a group of monks, who save him and teach him Kung Fu. The trailer, which you can find on YouTube, is so awful that it almost starts to make benchmark clunker 'The Room' look appealing.
What the movie lacked in budget, it made up for in cheese. And check out Renner's hair, could he be any more 90's?
Scarlett Johansson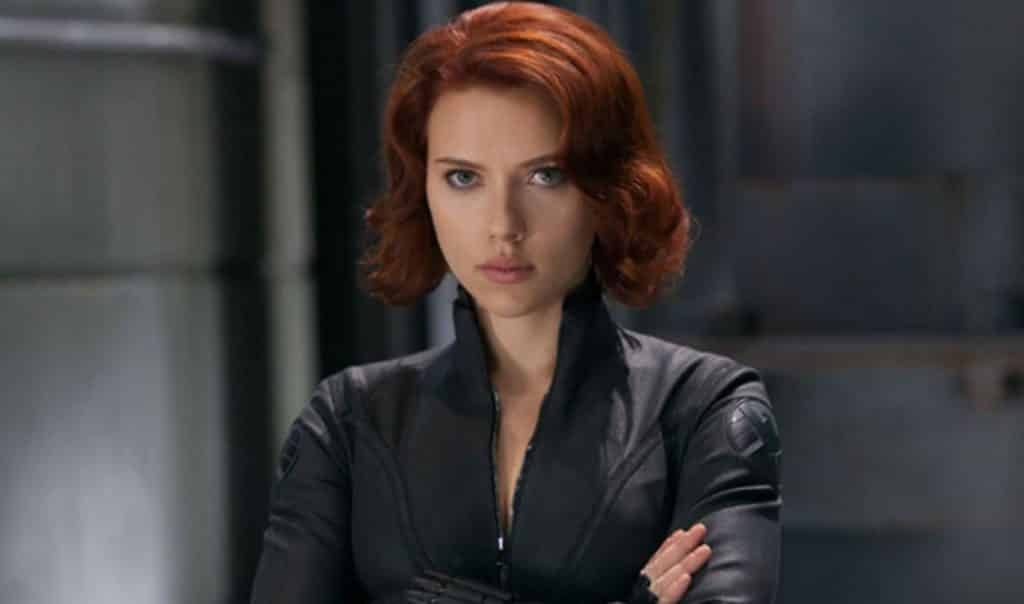 Having started out in the movies as a child star back in 1994, the future MCU Black Widow would eventually hit the big time a decade later with big roles in Ghost Town, Eight Legged Freaks, and The Girl With The Pearl Earring.
Scarlett Johansson's talent and appeal were obvious to anyone who caught sight of her, however minor the role, and it's of little surprise that she's managed to become the A-List name she is universally recognized as today.
You probably weren't aware, though, that one of her first acting gigs was in Home Alone 3. Go on, try and cast your minds back to the point in the franchise where Macaulay Culkin was too off his mind on drugs to appear anymore, so little Alex D. Linz was bought in to continue the franchise? Nope? Don't worry, you're not alone in that.
And yet, her ill-judged appearance as Linz's sister in this stinker is nothing compared to what the two child actors would go on to star in two years later.
Surely, even at a tender young age, Johansson must have had doubts about approaching a project called My Brother the Pig? Well, it didn't stop her, and she once again found herself playing Linz's sister, only this time dealing with witchcraft rather than housebreakers.
The movie sees her having to cope with the fact that her nanny, quite randomly played by Eva Mendes, is a witch. Who gets pissed off at her naughty little brother and, you guessed it, TURNS HIM INTO A PIG. Well, I guess at the very least it's a story that delivers what it promises with the title…
Samuel L. Jackson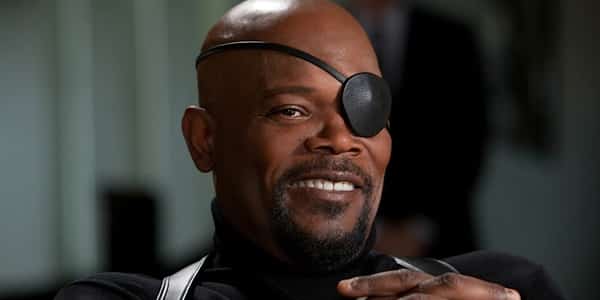 We bring our madcap journey through the past of each Marvel actor to a close with by far and away the hardest working, and also the least discerning of all the Avengers actors. The legend that is Mr. Samuel L. Jackson. That's right, for every decent movie project he's put his name against, there are at least three horrendous B-Movies or 'straight to DVD' hummers that see the same name pushed to the front in order to boost poor sales.
It's a quite curious phenomenon, to be truthful. It's not like he'll ever struggle to find employment, and it can't be like he needs the money. He must just love the work, whatever the quality. Which is good news for us.
Jackson rises to every occasion, and is a true great of the Silver Screen, effortlessly providing award-winning drama or comedy at the drop of a hat. Which pretty much means that however hard you want to hate the stuff that he's in, you'll end up forgiving his every sin.
Building on small roles in Coming To America and Goodfellas, he would go on to become a household name in the 1990's with memorable appearances in Patriot Games and Jurassic Park, ultimately becoming one of the most successful Hollywood actors of all time. So even with dodgy roles in The Exorcist 3, comic book abortion The Spirit and that horrendous Shaft reboot (which also spawned an inexplicable cameo on WWE), it's impossible to stay mad at him.
Perhaps the worst of his (ahem) 'comedic' outings though is 2005's The Man. Jackson's not alone in putting his name to this horror show, with fellow future MCU hero Anthony Mackie also making a brief appearance along the way. The story sees Jackson's ATF agent framed for a crime he did not commit, and on the run with Eugene Levy's hapless member of the public helping him along the way.
Reprising the bumbling buffoon shtick he employed in the American Pie films, Levy demonstrates why should never have been handed a lead role, and the tedious plot also sees half of Bros, in the form of Luke Goss, acting as a weak villain.
It's not exciting. It's sure as hell not funny. It barely made back half of its 20m budget, and deserves to be buried at the bottom of the cinematic landfill along with the Twilight franchise…
So there you have it. If you want to check these movies out – do so at your own risk.