New Theory May Have Revealed 'Avengers 4' Mystery Title
Since Avengers: Infinity War hit theaters, the focus has switched to the untitled Avengers 4. Fans are now wondering what is going to happen after the events they just witnessed and more importantly, what title they may have given the next film. They have added onto the list of rumored names (SPOILER ALERT) with something Doctor Strange says to Tony Stark.
There are a bunch of other names we have for you below that were around before the movie was released, but now that we have seen it, a new theory now suggests it is Avengers: Endgame. When watching the big fight between Thanos and the small group of Avengers on Titan, Doctor Strange tells Tony:
"We're in the endgame now."
Speculation on what the name could be began when Zoe Saldana seemingly spilled the name when interviewing with the BBC, but it was later dismissed. Discussing the filming, she said:
"I think the Guardians just shot their part when it comes to Infinity War….And we all have to go back for Gauntlet later this year."
Shortly after, James Gunn made it clear that she misspoke and it was not the title. It doesn't seem far fetched that its false because Marvel usually has no issues keeping important details from cast and crew in the name of secrecy. However, Avengers: Infinity Gauntlet works based on the 1991 comic series. Add that to Saldana's slip up and the fact, Marvel writers and directors lie, in the name of no spoilers of course and we have a name that tops the list.
Then there is Avengers: The End. This would go along with the Russo brothers saying that the name should scare you and from 2003's Marvel: The End comic that has a large story about Thanos and gaining the power of the heart of the universe.
Another title floating around is The New Avengers, based off the spin off comic with that name. This name works with the likes of Captain Marvel but would also take many of the "disintegrated" Avengers as of right now.
Avengers: Disassembled is another and is based off an entirely different arc that includes the powers of Scarlet Witch and causing the death of some of the Avengers.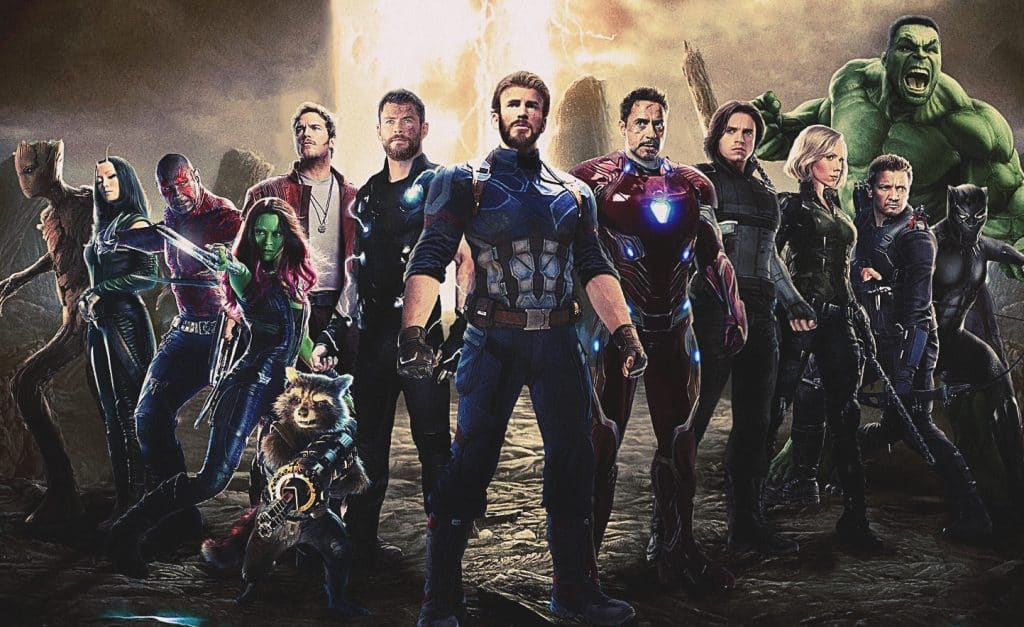 That one line does make complete sense on one hand but on the other not so much. It gives off no fear, and really isn't much of a spoiler for Infinity War itself. It is very possible that it is the name and that Marvel Studios have been having their fun misdirecting us as we wait for the films, but it just doesn't seem like a fit.
Kevin Feige has spoken out on how the speculation has been growing about the title, and that he regrets the decision to not tell the name.
"I've said before, it's gotten entirely out of hand. And now will have no chance to living up to any expectations of what it's gonna be. And it sort of backfired, if I'm honest with you, because the notion was to not talk about it so the focus was to be on [Infinity War]."
Regardless of what name Avengers 4 possesses, I believe that Feige is correct and fans will be displeased. They are no longer looking for a name but an identifier, and nothing the Marvel Cinematic Universe does, will live up to their hype.
Avengers: Infinity War is currently in theatres, and Avengers 4 is set to make its way to the big screen next year, lets hope we get the name sooner rather than later.
What do you think Avengers 4 could be named?  Would you rather keep it secret until later or just spill the beans now?  Be sure to let us know in the comments below!