Few franchises can boast a success rate comparable to that of the Marvel Cinematic Universe. As the iconic movie series celebrates it's tenth birthday, you can genuinely only count on one hand the number of missteps and unwise decisions that the company has made during its first decade. Even these, when compared to the high-profile mistakes made by the likes of DC and the Star Wars franchise, are relatively harmless when taken in the context of Marvel's overwhelming track-record of success. Which is why, when mistakes on the scale of Iron Man 3 happen, they're hard to forget and even harder to forgive. 
Whilst the majority of Marvel fans may not necessarily have an MCU movie that they hate, by definition there must be at least one or two that they think are the weakest. Some viewers are eager to forget Ed Norton's appearance in The Incredible Hulk. For others, quick-fire sequels like Thor 2 and Iron Man 2 leave a sour taste in the mouth, and it's generally accepted that Age Of Ultron marked the most turbulent period of the franchise so far. The truth is, compared to the criminal lack of imagination and effort that went into the third Iron Man film, all four of the aforementioned movies are genuinely Oscar-worthy.
Iron Man 3 smashed onto our screens following a dazzling level of hype. The posters depicting a wounded Tony Stark wearing a severely damaged suit of armour. The trailer suggested the closing events of the Battle Of New York had Robert Downey Jr.'s character mentally scarred and suffering from the effects of PTSD, as well as showcased the compete destruction of his house at the hands of Ben Kingsley's cold and calculating Mandarin. There would be drama. Tragedy. Loss. Few movie trailers have ever proven to be so misleading…
When Shane Black was announced as the writer and director of the three-quel, anticipation was high that the stale air of dissatisfaction that had surrounded Jon Favreau's Iron Man 2 sequel would finally be blown away. This wouldn't just be another lazy retread of the character's 2008 debut. Black was, after all – a talented actor and writer who was unafraid to try something different. What he subsequently came up with bore little resemblance to either the original source material, or the previous movie entries in the trilogy. It was instead a jumbled mess of ideas and rug-pulls designed to play on a perceived endless reservoir of fan loyalty. Unsurprisingly it backfired, horribly…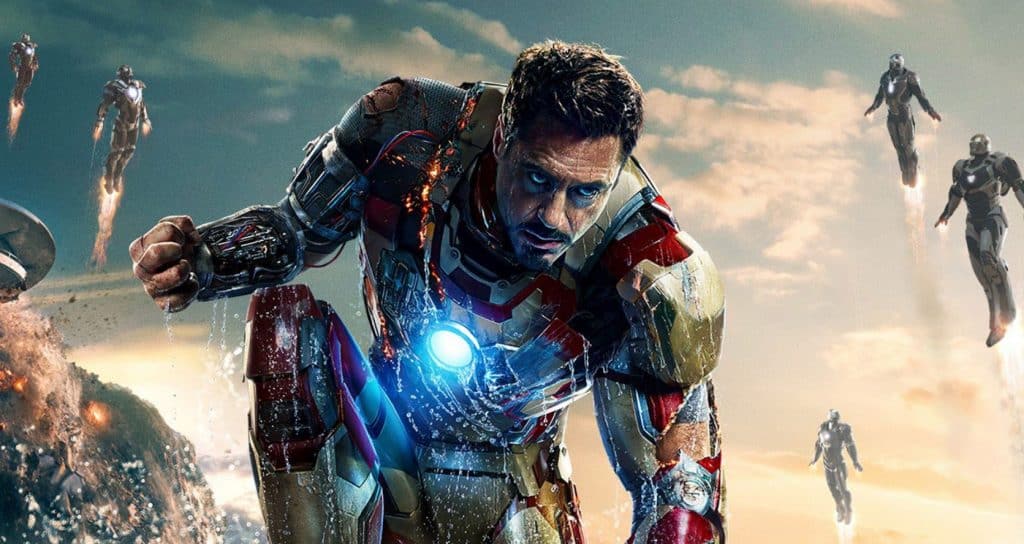 Here's a story that has little in the way of relevance to anything or anywhere else to be found in the MCU. One so plodding and unimaginative that it has quietly been filed away and forgotten. Much like the villains that Shane Black conceived, nobody wants to remember the events of this tiresome fight-fest. Guy Pearce periodically flits in and out of the storyline to poke fun at Tony, eventually transforming into Superman before being pretty much instantaneously killed off. James Badge Dale, Miguel Ferrer and Stephanie Szostak also come and go leaving no real impact. And then there's Ben Kingsley…
We'll probably never learn what Sir Ben's brief was when he took on the role. I'm fairly certain it wouldn't have been 'camp the shit out of it, old fruit', and yet that's what we ultimately got. The Mandarin is supposed to be one of the most threatening and destructive enemies that Iron Man has ever faced. The idea that the version of the character depicted back in the first movie was a front for something more sinister had the potential to be an epic rug-pull. So it's a shame that when the rug was finally pulled away, what we were left with was Sir Ben essentially playing it for LOLs.
If Black was trying to be funny with this little rabbit hole, it falls painfully flat. If he was trying to do anything else, it just comes across as him trying to be funny. Which it isn't. Pretty much the same applies to the sequence where Tony creates a series of improbable and comedic accessories out of everyday household objects in order to force entry to his enemy's lair. If Tony can make a flame-throwing exoskeleton in a damp cave in Afghanistan, surely he could come up with something just as spectacular in modern-day America, rather than the embarrassing shit that Black's script gives him to play with?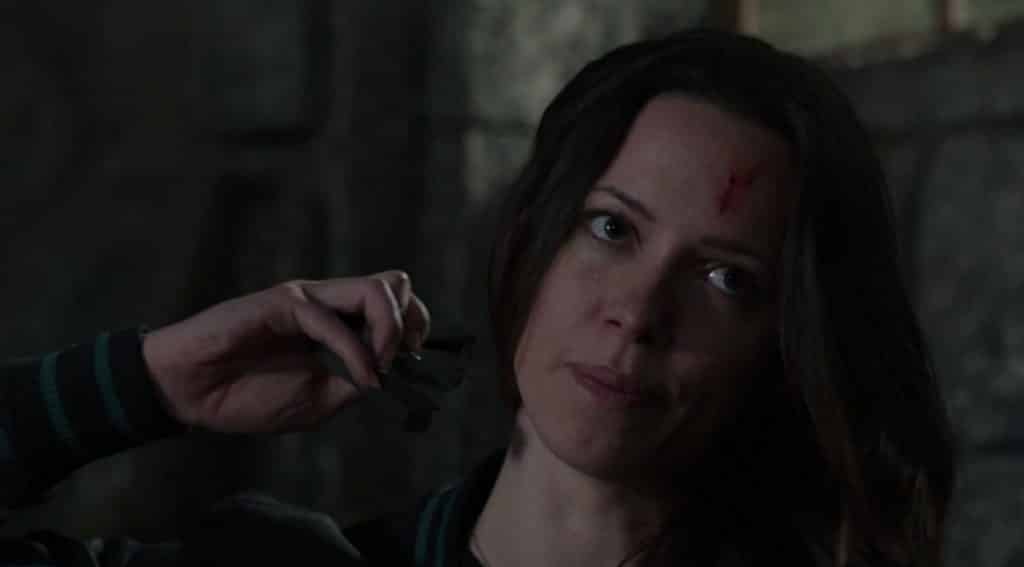 We then move on to the 'Maya Hansen Issue'. Sure, she's not the only Marvel character to have been poorly utilised in an MCU movie, but the way that iron Man 3 kills her off is utterly bewildering. Rebecca Hall's performance is sexy, sassy and self-aware. Her character successfully straddles the boundaries between old flame, scientific rival and conflicted villain. And just as you're about to make your mind up which one she is, BANG. Bye bye Maya….
If Black didn't know what to do with her, he shouldn't have included her. A bit like the Extremis armour to be truthful. Again, a majorly successful element of the original Iron Man stories is clumsily employed, without any real sense of why it's been used or where it's going. Black's Extremis procedure makes people invincible, but then lets them be killed. It's incurable, but easy enough to cure. It's Ill-conceived and poorly executed, much like everything else that gets thrown into the mix.
Marvel's Inhumans is generally recognized to be the biggest mistake you can find in the MCU. It was unimaginative and poorly written, but the financial restraints the show runners were given to work with left them little other option. Iron Man 3 was made with a $200m budget, and you know what? It's a close-run thing as to which of the two was the worst executed, because IM3 was just as bland as last year's Marvel televisual disaster.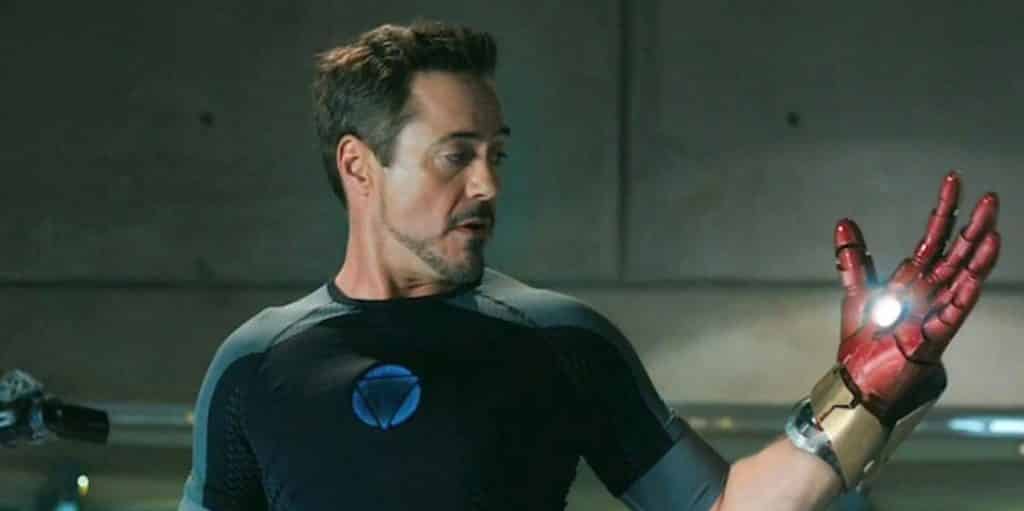 The movie's script offered Black the chance to kill off both Happy Hogan and Pepper Potts (basically, anybody with an alliterated name). The death of at least one of these players would have come close to providing the heartbreak and drama that the trailer had teased. Instead, Black choked, choosing to mildly endanger and then ultimately save both characters. Even in this, his scattershot desire to throw jokes into the script ruins proceedings. Any emotional attachment that audiences may have invested in Happy's fate are quickly swept away by the truly bizarre revelation that he's a fan of Downton Abbey. It makes NO SENSE.
But then nothing in this fucking movie does. Being as Tony sets himself up to die on primetime television, where are SHIELD and his fellow Avengers when shit starts to go down? Why are Pepper's Extremis abilities erased from MCU continuity when the film ends. If Tony destroyed all his suits, how does he have Veronica by the events of Civil War? If the Mandarin's a joke, why does Ant-Man reintroduce the Five Rings later on?
The best thing about this bloody mess? It sets up a hilarious Sam Rockwell cameo in a later one-shot. Everything else about it, barring the helicopter assault on Tony's mansion, falls flat. It builds and builds to a messy CGI finale that rivals Man Of Steel's in terms of disappointment (and at least that was partially salvaged by being retconned at the start of Batman v Superman: Dawn of Justice…)
Hopefully these writings will have prompted enough memories for you to have recalled how truly dire Iron Man's third movie really was, and discourage you from wasting your time on any nostalgic repeat viewings. With Infinity War promising to be the highest point of the MCU, let this serve as a humble reminder of the worst, and something best left filed away under 'F' – for Forgotten.