One of the faces missing from Avengers: Infinity War was Jeremy Renner as Hawkeye. Many expected the Avenging Archer to make an appearance in the film given that he was one of the group's founding members but alas, when the film finally hit theaters, he was nowhere to be seen. Now, however it sounds as though we may know why that was. Read on to find out more.
Speaking on the Ellen show last week, Renner's Tag co-star, Jon Hamm explained that the former had a very unfortunate accident on the films set which may have been partly to blame for his absence in the blockbuster threequel. He revealed:
"Jeremy Renner… broke both of his arms on the same time, Day three of production. We had 40 more days to go. Keep in mind this is a man who's done a hundred Avengers movies and been fine. And he does a movie about playing tag… both arms, like firewood, just snapped like a matchstick."
However he went onto explain how the production still managed to continue despite this setback.
"He wore green screen casts that were eventually painted out in the edit."
It's unknown if this is the reason that we ended up seeing nothing of the character in the film, with the actor perhaps being unable to be as active in the production as he would have hoped. In the story it was explained that he and Scott Lang ended up striking a deal with the government after the events of Captain America: Civil War.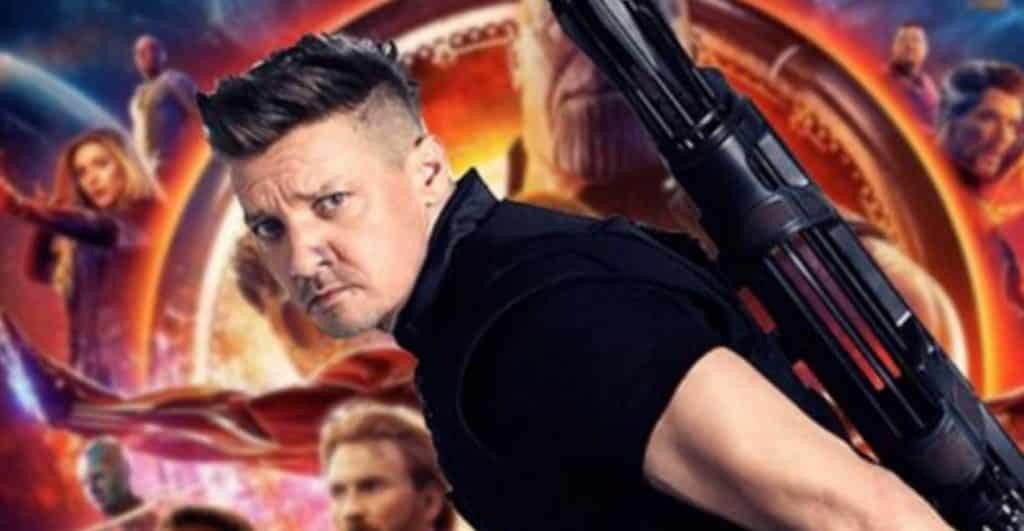 It is expected that he will appear in Avengers 4 next year, given that he was spotted on the film's set, albeit in a slightly different version of the character. Although we will need to wait until May next year to find out. The Russo Brothers have previously explained that the characters who weren't given much screen-time in Avengers: Infinity War will have more to do in Avengers 4.
Tag in the meantime is set to be released June 15th and centers around a group of friends (Renner, Hamm, Ed Helms, Jake Johnson and Hannibal Buress) who have been participating in the same game of Tag since their youth. It's certainly going to be interesting to see how they managed to pull off the CGI arms – hopefully, better than the recent attempt at removing a mustache, if you know what I mean.
What do you think? Do you think this is why we were sans Hawkeye? Or was it always the plan? Let us know below!