Try as it might, the Terminator franchise has never managed to recapture the glory days of the first two releases in the series. Movie after movie  has been criticized for poor casting, ludicrous storylines and a complete lack of vision. Terminator 6 is aiming to wipe the slate clean, erasing all three problematic sequels by acting as a direct follow-up to T2, and this we've now managed to get our first glimpse of the new movie's female heroine in Mackenzie Davis.  
There's a distinctly different feel to this project, with both James Cameron and Linda Hamilton returning to the franchise as well as Arnold Schwarzenegger. It's already been revealed bag Hamilton will be finally reprising the iconic role of Sarah Connor, but she won't be playing the female lead. That duty falls to Canadian actress Davis (The Martian, Blade Runner 2049), who was photographed this week on set by Just Jared.
Mackenzie Davis is sporting super short hair and tons of scars on her chest & arms in these first look photos from the "Terminator" reboot set! https://t.co/nrxckbelOf

— JustJared.com (@JustJared) June 19, 2018
Photos of Mackenzie Davis on the set of the Terminator film is a lot. I need a moment. pic.twitter.com/xUNQozwJLz

— Jetgirl Says Stuff (@jetgirl78) June 19, 2018
Principal photography has been underway in and around a number of European locations for the last couple of months, including Budapest and Hungary. The movie is currently filming in Madrid, and it's here that the first shots of Davis have surfaced. Looking bruised and disheveled, Davis's as yet unnamed character is also covered in a significant number of scars, indicating previous battles with the franchise's futuristic killers. 
None of the injuries that can be seen on her person seem particularly recent, and the fact that she is appearing in a modern day setting would seem to indicate she has traveled back in time from out apocalyptic future. This would suggest that her character will potentially be acting as a replacement for the terminally unlucky Kyle Reese, who may now have finally been benched rather than poorly recast for the hundredth time.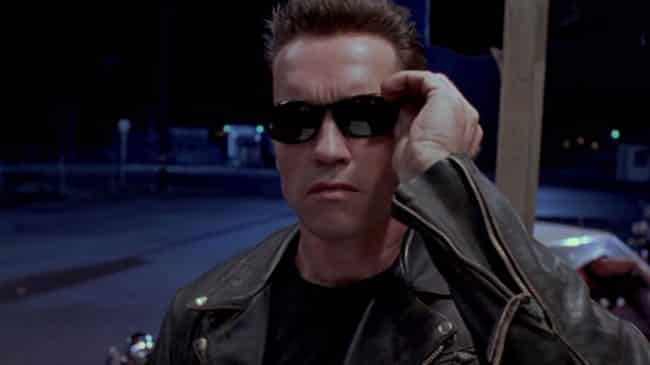 Despite the fact that Arnie is yet again making an appearance, we'll also be getting a new cybernetic villain to face off against Davis's enigmatic heroine. Agents of SHIELD actor Gabriel Luna will be playing the Terminator model that Skynet is hinging it's future on this time round. His inclusion, along with a number of other Latin American actors had previously been thought to indicate that the story would be set in Mexico, but the current filming in Spain would now seem to suggest otherwise.
Terminator 6 is due for release next November, and as new information about the project comes to light, we'll bring it straight to you.