Horror remakes are a hot topic for fans of the genre, mostly because they usually turn out to be some over written, under acted, money grab. 2013's Evil Dead remake didn't escape this label with its graphic yet entertaining point of view. However, that is not stopping the director from thinking about the future of this film and a possible sequel.
Fede Alvarez was the creative genius brought on to give the Evil Dead its modern-day twist, and although he did not fail in that department, and the film made some good money, a sequel wasn't being discussed. Instead, the original creators got together with STARZ and created a television show called Ash vs Evil Dead, which was recently cancelled after Season 3 due to many different reasons.
With the show cancelled and no more announced plans in the future for the Evil Dead, fans are curious what their next step is and if there are any plans for the future of this property.
In an interview with EW, Alvarez discussed what his feelings and thoughts were about the franchise moving forward, and although it would take getting everyone on the same page and having a good reason to even have another film, it seems that he is positive that it could happen:
"Making my Evil Dead was an amazing experience, it was my first film. So, going back at some point will be a possibility. I mean, I'm really good friends with all those guys, with Bruce, and Sam, and Rob (Tapert, who has produced all the Evil Dead movies). So, we always chat about it. The good news — and I think that's what sometimes people don't understand — is, none of those guys will make any of these movies just because they can, just because it's good business. They will only make it if they believe they have some good story to tell. A lot of people say that in this industry, but most of the time it's not true. With those guys, all of us involved in those movies, we will just make them if we believe there's a story that has to be told, and is awesome, and is great, and we believe that it will be better than anything that will be done before in that world.
He added:
"[When] we find that story, when we all agree on what it is, it will probably happen."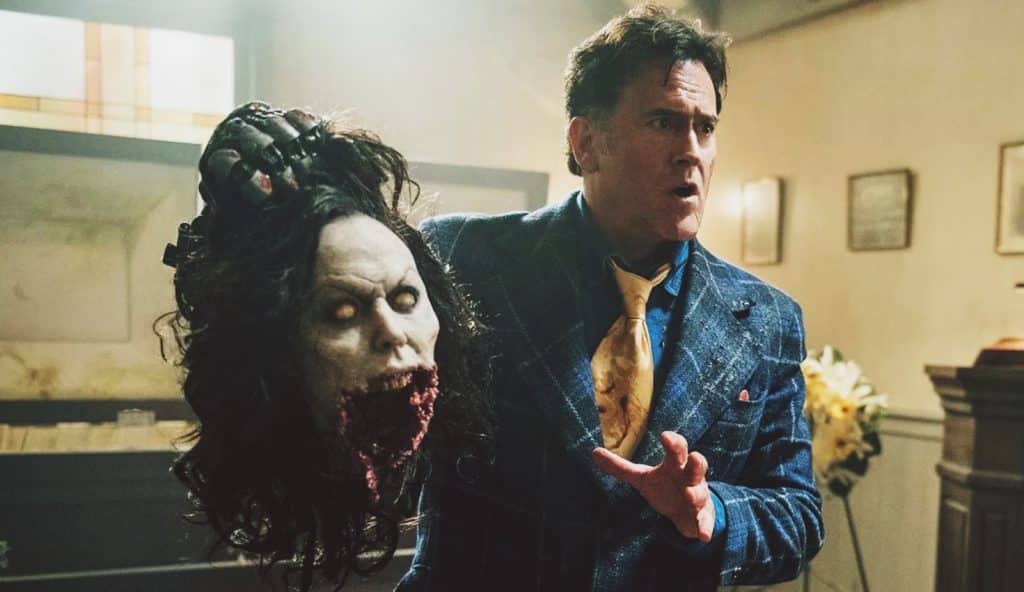 There are a few problems with this happening of course, the main issue being that Alvarez made a version that was horror, horror and more horror – where the television series had the original creatives spark of comedy mixed with gore and horror. Would these two separate styles be able to co-exist in one film or would they bypass what happened in the the series to make a sequel to the film?
In whatever way this would come about, I couldn't see fans being disappointed with the thought or idea of the film, even if they don't like what they end up with, it would still be a must see.
What are your thoughts on the Evil Dead Remake getting a sequel? Be sure to let us know in the comments below!