Rob Zombie's 2005 horror flick, The Devil's Rejects is getting its long awaited sequel next year, 3 From Hell. The director has been treating fans to a few peeks at the project over on his Instagram. First, we got a new character poster of Otis and then Rondo, now we have a new character poster and a set photo. It's none other than fan favorite, Captain Spaulding.
The picture shows a mugshot of the infamous character. He is in prison alongside Otis and Baby, and by the looks of things he has not been getting an easy ride. The main question on fan's minds is, how is Captain Spaulding and the rest of the trio alive? At the end of The Devil's Rejects we saw the three of them die in a scene of bloody gunfire. Hopefully Rob Zombie won't keep us wondering for too long about how they're going to pull this off.
The director also posted a set photo with Emilio Rivera. Although we can't say for sure what his role is, fans have guessed that he might be playing a member of a motorcycle club, following his character on Sons of Anarchy. This may also explain what 'The Black Satans' refers to.
The cast of 3 From Hell also stars Danny Trejo, Austin Stoker, Dee Wallace, Dot-Marie Jones and of course, Bill Moseley, Sid Haig and Sherri Moon Zombie.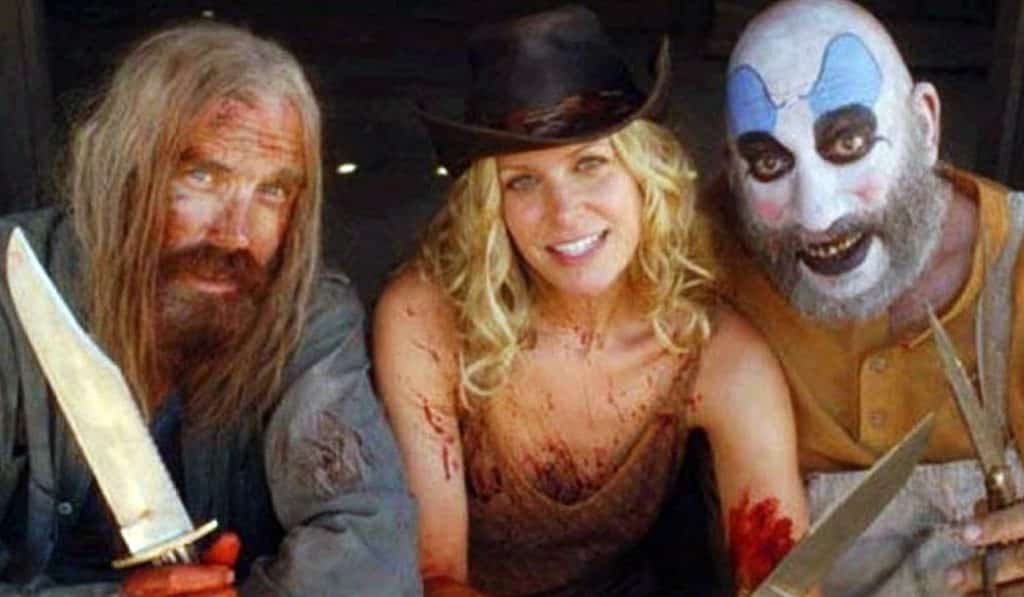 It certainly looks like we have a lot to look forward to, especially following comments that Moseley made a few months back on Facebook:
"Exhausted but happy, Rob Zombie masterpiece, 3 from Hell, in the proverbial can(nowadays I guess it's in the hard drive). Great time last night, got all the shots we needed before we picture wrapped on the Valuzat movie ranch in dear old Santa Clarita, and now the trucks are packed and rolling, the actors all changed out of their wardrobe & makeup and off to new adventures, the sun's up and I'm heading down the highway, my spirit animals, the Doobie Brothers, filling my head and heart with enough rhythm and cheer to get me back home to Los Angeles. It'll probably hit me in a day or two what we did, the enormity, the intensity, but meanwhile, I'm going to eat a lot, sleep a lot, brush em like crazy (Beach Boys lyric).

One thing I can say, when this movie comes out, your guys's mindsies are gonna be big time blown! Thanks for your thoughts & prayers (haha), Otis D."
We still don't have a release date but it is expected to be mid-2019. We will give you the news as we get it.
Are you looking forward to this release? Be sure to tell us your thoughts on it in the comments!