The comic book fan in Nicolas Cage must be screaming over 2018. Not only has be managed to secure his longtime dream Superman role in this month's Teen Titans GO! To The Movies, but also got the part of Spider-Man Noir's first cinematic appearance in Spider-Man: Into the Spider-Verse. Such an obscure yet badass character being brought from his shadowed environment into a more mainstream light is quite a feat, and co-creator Fabrice Sapolsky has some thoughts to share himself on the matter.
Speaking to Sapolsky on his unique incarnation of the webslinger, Sapolsky expressed his enthusiasm on his character's involvement in the film:
"I'm thrilled that Sony and the Into the Spider-Verse movie crew loved Spider-Man Noir enough to include him in the movie. I feel weird to be honest. It's a character I created and developed with Dave Hine, but most people know him from the video games and have no idea it's coming from our comic book. I'm very curious how much screen time he'll have."
In regards to the casting of Cage, Sapolsky's reaction was very optimistic:
"And yeah, I'm thrilled that it's Nicolas Cage. He's a true comic book fan!"
Spider-Man Noir takes an Elseworld interpretation of the wallcrawler into a 1933 Great Depression setting. This version of Peter Parker is bitten by an illegally imported venomous spider while investigating as a reporter on a smuggling ring of mysterious spider statues. With newfound powers like the classic Spidey story and a darker personality to go with the brutal nature, Noir takes his power to a one-man war against the corrupt world of New York. His stories have him facing off more sinister versions of classic villains, such as a cannibalistic Vulture and mob boss, Norman "The Goblin" Osborn.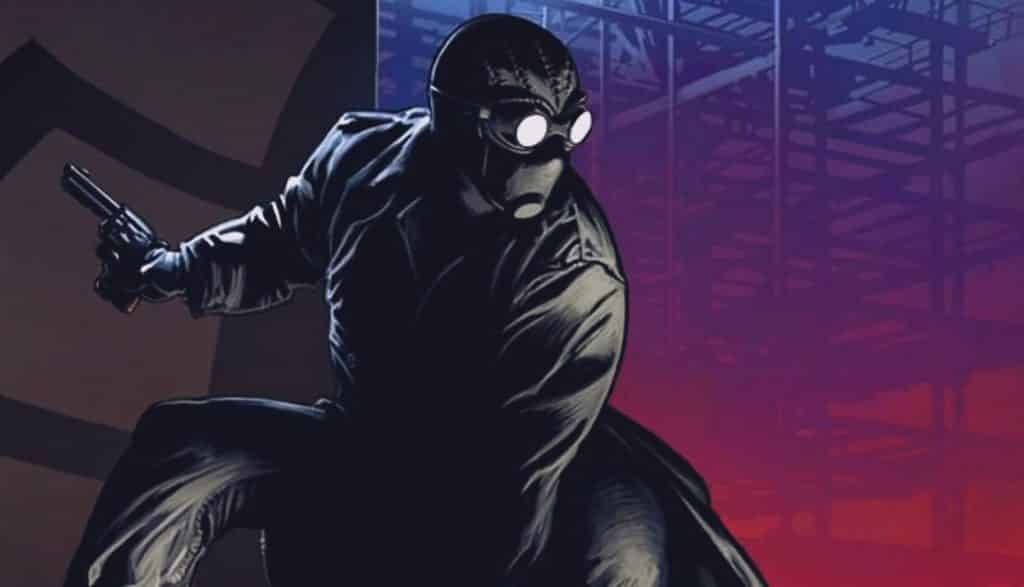 Though Spider-Man Noir debuted in his titular four issue mini-series in February 2008, Sapolsky is correct that many people were introduced to the character in the 2010 game Spider-Man: Shattered Dimensions, bringing back Christopher Daniel Barnes, the original voice of Spider-Man in the 1994 animated series, to voice the character. Hopefully more light of the character in these medias will spark a greater love for the underappreciated adaptation. Maybe a reprint of the original comics? They are bloody expensive as is.
Spider-Man: Into the Spider-Verse swings its way December 14th. You can follow Fabrice and his other work on his official website and his Instagram.
What do you think of the casting decision? Do you think Cage will do the character justice? Be sure to tell us your thoughts in the comments!