If you're a horror fan, then the upcoming Slender Man movie was most definitely on your list of movies to check out. The story inspired by the cult internet character is interesting enough, so the movie should at least be the same, right? Wrong – according to the internet's early reactions.
The film currently sits at 20% on Rotten Tomatoes, with the majority of the reviews calling it nothing short of awful. Here are some of the harshest ones:
AV Club: It turns its boogeyman into a generic figure of menace who doesn't feel ready for his moment in the horror movie spotlight.
IndieWire: A tasteless and inedibly undercooked serving of the internet's stalest Creepypasta, "Slender Man" aspires to be for the YouTube era what "The Ring" was to the last gasps of the VHS generation.
CBR: Slender Man doesn't manage to mine much more than cheap scares with confusing rules from the character's myriad source material…it may not be the most well rendered horror movie of the year, or the most compelling, but you could certainly do worse.
New York Times: The most perfunctory horror picture I've seen in some time.
Film Pulse: There's no fun in this dour exercise and scares are non-existent as the film haphazardly assembles various tropes and repetitive nightmare imagery into 90 minutes of weariness.
RogerEbert.com: Sporadically, one can see the movie that Slender Man could have been, but it disappears like the title character's victims.
Some of the user reviews on IMDb are pretty bad, too – and it currently has a 3.6 out of 10 on the site. Here are some of the user summaries:
Cringer Man… worst I've seen in a while
Worse than the Bye Bye Man
Better than the bye bye man
Awful.
Bland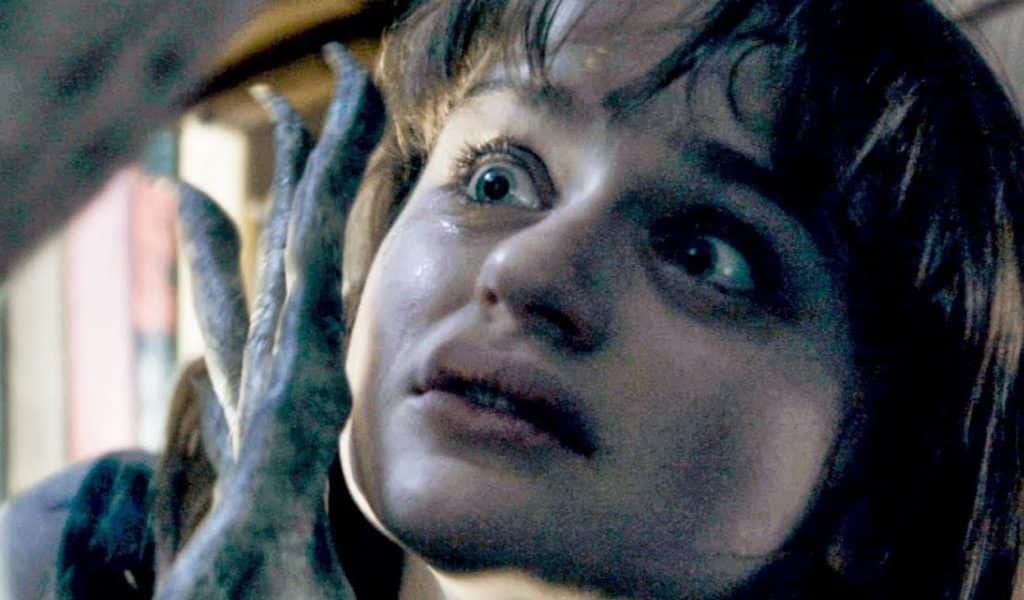 And we'll balance things out with what Twitter is saying:
#SlenderMan just saw it, whew stinks. Wasn't worth my $6.00 . Don't waste your money. Awful. Made no sense. Like a bad YouTube video. #moviestoavoid #movies

— j4ckl3 (@j4ckl3) August 10, 2018
Saw Slender Man last night. Never wanted a refund more in my life. What a fucking awful film. The actors were alright but the story direction was a fucking bore.

— Jack Plant (@Yorkie_Boi) August 10, 2018
I knew slender man was gonna be an awful movie and I still wasted $12 to see it 🤪

— ♡ (@lilyyaltamirano) August 10, 2018
Slender man was awful don't waste your money

— Tay Keith (@jmatthews246) August 10, 2018
I do not recommend seeing slender man, it was awful!!!!

— hannah 🖤 (@hannahvirginiaa) August 10, 2018
Guys .. Slenderman was such an awful movie. Like I waited over a year for this ..

What. A. Letdown. 🤦🏼‍♀️

— Erica Dawn (@EricaDawnMusic) August 10, 2018
Didn't think I would see a worse movie this year than Uncle Drew, BUT #Slenderman took the cake. What an absolutely god awful movie. It was like a very poorly ripped off version of The Ring, The Ritual on Netflix and The Bye Bye Man. Save your money folks. 2/10

— Jew-C (@CaptainClutch15) August 10, 2018
Slender Man is so awful that I feel like in 10 years they will make a movie praising its awfulness like The Room. Get on that James Franco.

— Michael Lee (@GeekAttorney) August 10, 2018
Slender Man is currently playing in theaters everywhere. See it – if you dare. Unless you're in Milwaukee, where theaters have banned the movie from being shown.