Comics
Wolverine's New Suit Officially Revealed By Marvel
The general rule of comics used to be that the only characters who had to stay dead in comics were Uncle Ben, Jason Todd and Bucky Barnes although that went squarely out the window, around 2005 when we started having Winter Soldiers and Red Hood's running all over the place and while Uncle Ben sadly hasn't returned to the land of the living, many other characters since then have. The most recent character to have a temporary trip to the afterlife is Wolverine who has recently been appearing in various Marvel titles and after revealing the first look at his new claws last week, we now have a new look at the sporty new threads he will be wearing upon his return. Read on to check them out.
The character is set to return next month in Return of Wolverine #1, although the first look at the new costume comes on the variant cover of Return of Wolverine #2 which is set to hit stores in October. Check it out below.
Y'all see Wolverine's new suit? He's on a mission to serve you the best damn hibachi you've ever had. Benihana will never be the same again. pic.twitter.com/tJIhQyeb3M

— Spectacular Spoiler League (@HallofSpoilers) August 23, 2018
Logan's new costume for Return of Logan is awesome.

But, if he isn't wearing the classic yellow and blue, why did the real Wolverine/Laura/X-23 have to give her suit up? #NCBD pic.twitter.com/y9sNgZYzZ6

— Henry Hollaway (@LateGreatHenry) August 22, 2018
Here's some variant artwork: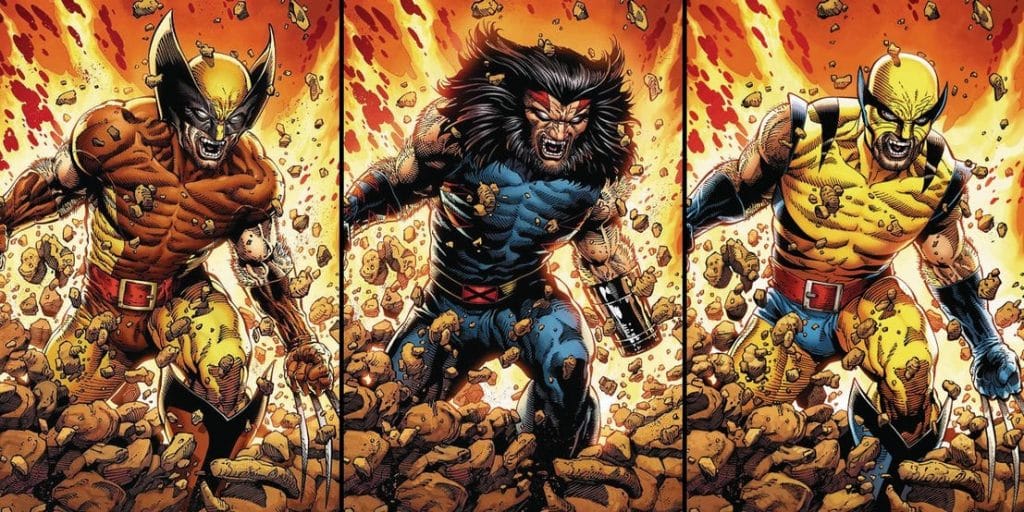 This new black suit was designed by Declan Shalvey who was announced to be working on the limited series with Charles Soule on issues #2 to #4. Whilst we don't know the full story around this new costume, some recent comments from Shalvey have revealed it's introduction will actually play into comics plot.
He explained:
"The first thing I did when I took on the gig was design a new costume for Logan. It's not a Wolverine costume, I should say. It's not designed for Wolverine, it's basically something he finds. I had all these different versions that were way more Wolverine-y. But again, sometimes the inner adolescent guy wants to do the thing that they know. So you want to just draw the costume that you know, and shoehorn it in. But as somebody who actually does this professionally, you have to serve the story first. It's a weird balance to find, but I think I got it."
In regards to comics main storyline, he also revealed.
"Wolverine's body has been missing. The entire Marvel Universe has been looking for him because he's a very important part of the Super Hero puzzle. And at long last, he will be found. I thought this was a real opportunity to do things that would make him feel new and fresh in a way; if you come back from the dead, it should mean something. One of the outwardly physical manifestations of that is that now, from time to time, his claws—once they're popped—they can heat up. They can get really hot."
It certainly sounds exciting, let's just hope it can live up to when it hits comic stores on September 19th.
What do you think? Do you like this new look? How long before he's back in the yellow Spandex? Let us know below!