Well, fans demanded it, and while its not the trailer we all wanted, EW and Marvel have released several 'First Look' pictures from the upcoming Captain Marvel movie. Among the ten high quality pics released, two of them feature a familiar face, but possibly not in the same villainous role we know him for from previous his previous Marvel Cinematic Universe appearance. That's right, Ronan the Accuser is back in action in the MCU!
MY RONAN😭😭😭💞💞💞💞💞!!!!!!!!!!!!!!! pic.twitter.com/L8MrVIWS30

— 澈(Che) (@cyanwhisky) September 5, 2018
Ronan looks dope! pic.twitter.com/rNhQj6ufiL

— The Maroon (@OwlEyeComics) September 5, 2018
👋 @gemma_chan!

More #CaptainMarvel goodness (and green-ness…) in this gallery of exclusive first look images: https://t.co/3OCp55oJMs@EW @captainmarvel issue on stands Friday!! pic.twitter.com/tLs92U4yHN

— Shirley Li (@shirklesxp) September 5, 2018
Ronan the Accuser is in a more comic-accurate green costume in #CaptainMarvel

Via @EW pic.twitter.com/IR9vTnbAkv

— Jeremy Conrad (@ManaByte) September 5, 2018
The first look came courtesy of EW.
For those of you confused by his return, don't be. While Lee Pace's take on the maniacal Kree zealot did meet his demise at the end of the first Guardians of the Galaxy film, that film took place in 2014, while Marvel's first female heroine led solo flick is set in the 90's. This not only means we get to revisit this character, but we may also see a different, more subdued side to him. In the two released pics, we see Ronan seemingly working with Mar-Vell's (played by Jude Law) Starforce, which directors Anna Boden and Ryan Fleck describe as the SEAL Team Six of Space.
Being that this film will explore the Kree-Skrull War, we may see Ronan focusing his anger and vengeance towards the common enemy of the Skrull, making him an ally, rather than a foe. Also, being as this a version of the character 20 years younger, his fanatical way may not have set in just yet. In GotG, The Kree High Council had declared Ronan a rogue that did not represent their people, but in this film, we could see the Accuser as a full fledged member of the Kree military, in a General like position.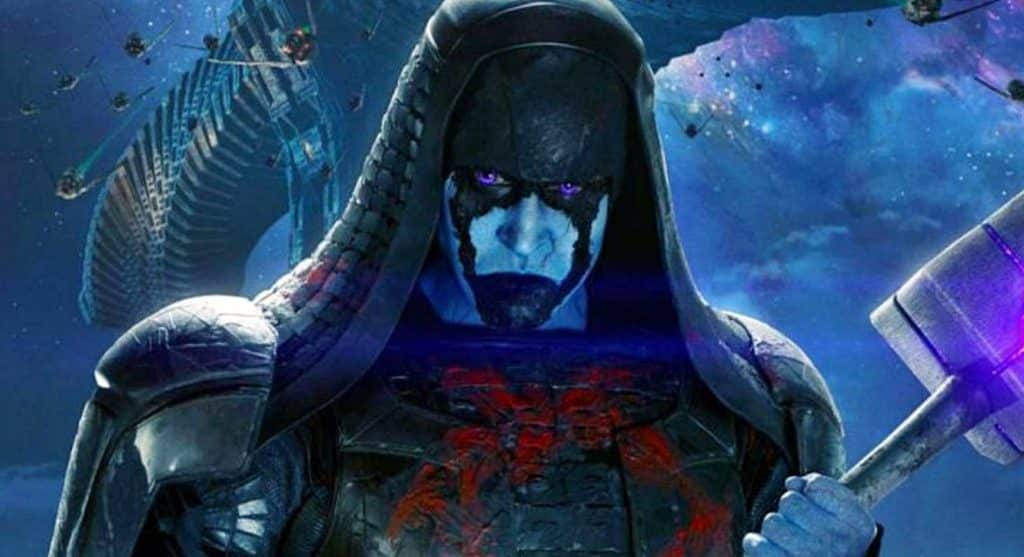 Whatever aspect Ronin plays in this film, it will be great to see Lee Pace get to further explore the characters nuances, rather than the slightly one dimensional take in GotG. We could also see a similar progression that we saw from Mordo in Dr. Strange, seeing the world he knew fall apart around them which lead to his villainous turn by the post-credits scene.
What kind of role do you think Ronan will play in Captain Marvel? Let us know in the comments below!