Activision's latest Call of Duty title hits us back to the sub-series we've all wanted to return. With many beta tests, communication to players and even an on-site interview, the development of the new Black Ops entry was one taken to heart. Many fans have questioned of its controversial decision to cancel the campaign mode in favor of expanding the multiplayer terrain. While remarkably true that just about every Call of Duty player goes in for the multiplayer, the big question remains: was the focus worth the final result? Marking ScreenGeek's first initial video game review, we will be exploring that with Call of Duty: Black Ops 4.
Blackout Mode is the crown feature of this title, bringing something closer to the modern title gameplay Fortnite and especially PUBG, but added with its own unique flair Call of Duty players are looking for. While the general layout of a huge island may feel intimidating at first, the fascinating element of splitting the sections into nostalgic Call of Duty maps will make many battlegrounds feel familiar in planning a good defense of engaging offense.
Much like the influenced titles, you may not always start off or even get your ideal gun to start with. A variety of the experience you play will be from scavenging whatever guns you come across and making the most of the situation. It all stems on having a bit of luck and some skill with the multitude of weapons to make all the difference.  The addition of zombie NPCs is also a great choice to the adrenaline-rushed terrain, leaving players more engaged and not sitting along the sidelines or hiding to infiltrate other players making their way to them. Not only does this get a fun addition but keeps the taboo of "camping" to a minimum. A fun overall game mode that can give the feel of most guns and maps in multiplayer all in a single package.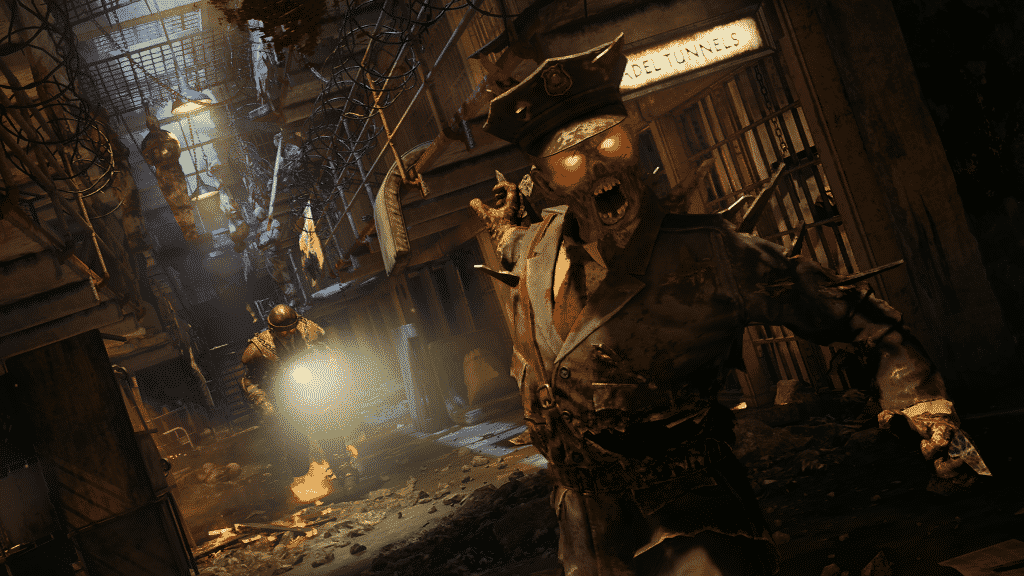 The general multiplayer maps are smaller than its predecessor titles, making games feel a lot quicker as a result. Even with additional health, the pace feels unmatched with how much more combat can be initiated. The addition of bringing some new maps, in addition to classic ones like Jungle and Slums, gives some versatility for those wanting something new as well as wanting to bring classic players back. Though briefly playing some of the new game modes like Control and Heist, that feature does bring the more objective-interactive play where teamwork is a stronger key component.
Specialists, characters you use with their own abilities and specials, have become a more integral part of the game mechanic. Whether a team support (health and ammo) or an aggressive slayer (specialist in traps and shields), there is more of a variable with having more abilities with a single character. You can mix and match based on your playstyle more, whereas in Black Ops 3 there was only a single ability to use. The only gripe to give would be the general variety in the kill streaks: nothing really new from the past games and yet not as effective this time around with the focus made on Specialists. Some of us work hard to get the streaks we want to go crazy with the attack chopper only to find these high rewards are also high risk with how easily they can be destroyed.
Though the game's selection of weapons seems to be limited, the attention to each is certainly for the better. Albeit a few difficulties with aiming the assault rifles, most SMGs and assault rifles show a very good balance, a rarity on games for release week. Many matches were spent experimenting with the variety of using each in different situations and environments, feeling none was a wasted opportunity.  You can tell the commitment to the data and research Flame discussed was put to great consideration and the results showed in the final product.
The only disappointing factors are the sniping, which was a bit difficult to adjust to in comparison to the smoothness of previous titles, and the lacking power of the shotgun. Being a close-quarter player in many shooters, it was disappointing to see the pump shotgun was not capable of killing an opponent from a foot away. However, there is no doubt with future patches of the game, it can improve the options in favor of player tactics like my own.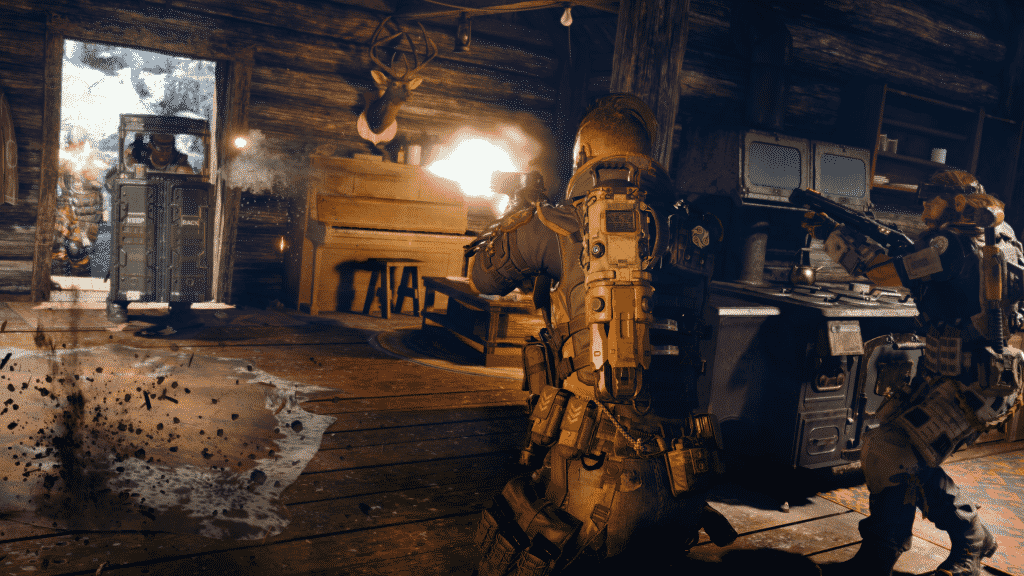 Overall, Black Ops 4 has committed through the multiplayer decision and outdid expectations, though it is still early to say for certain. It will take a lot of shaping from the consensus to bring it to the way players will want it to. The variety done of gameplay in a multiplayer Call of Duty title is very impressive and it looks like one that will be worth continuing. Though there are a few problems with some mechanics and formulas, the involvement of the team's assurance in detail and variety for everyone holds it as a very good first impression.
Grade: B+
Call of Duty: Black Ops 4 is available globally on PS4, Xbox One and PC.