Film & Television
Disney's Japanese Website Reveals What Year 'Captain Marvel' Takes Place
Captain Marvel is the next film in the Marvel Cinematic Universe, and might very well be on of the most important to date. It is Marvel's first female led solo film, and it also introduces the most powerful hero to date in the MCU. It is also only the second film to travel back in time as far as when it takes place. The other "Captain" movie, Captain America: The First Avenger, was set during WWII, making the two "Captain" origin films set in the past. Captain Marvel doesn't go back quite as far, however, but instead takes place in the 90's. Now, thanks to a new leak, we have a definitive year: 1995.
Over on Reddit, a user posted a description from Disney's Japanese site, in the Marvel section. It distinctly states the year 1995 as to when the movie takes place.
The Japanese official site for Captain Marvel seems to confirm the exact year the movie takes place… from r/marvelstudios
This, of course, officially derails a fan theory that we debunked earlier relating the film taking place in 1991. But, what it also does is inform us more about the era the film takes place compared to the rest of the history of the MCU. The biggest key is that superheroes and aliens are still kept secret from even most of the government, all the way up to 2008 and the introduction of Iron Man. But, with this film involving a Skrull invasion and Marvel's most powerful hero, how is this kept under wraps? This makes for a very intriguing plot point in the film to explore.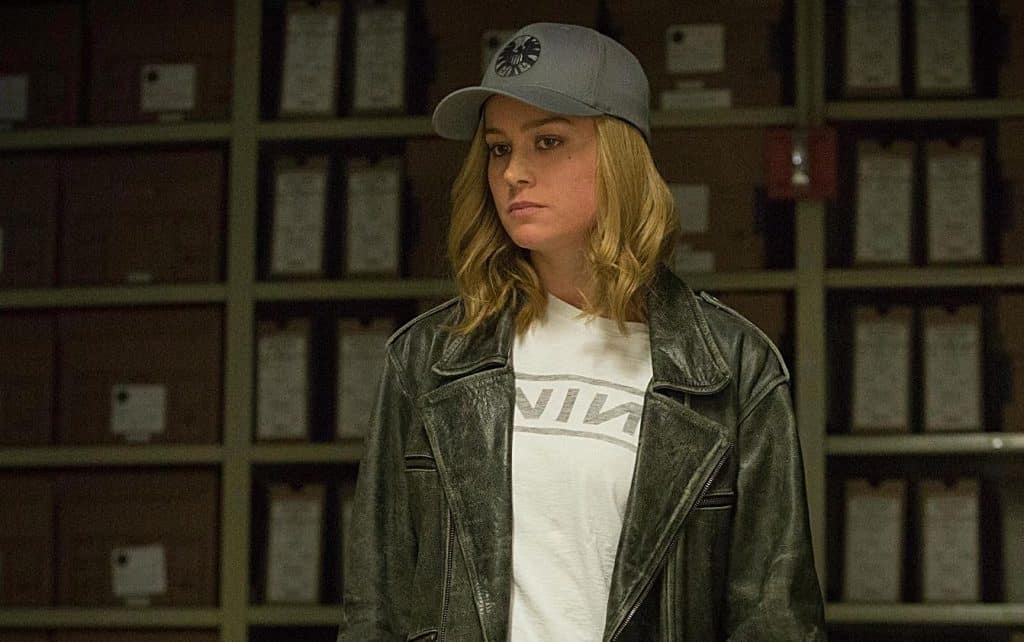 This also give us a little insight into what little 90's Easter eggs we may see. Are we going to get grunge music, JNCO jeans, hacky sacks, and flannel over-shirts? What about brown lipstick, windbreakers, and platform sandals? What about the massive inundation of boy bands? I guess we'll have to keep an eagle eyed look out when Captain Marvel hits theaters in March 2019.
Are you excited for all the 90's Easter eggs to come? Let us know in the comments below!