Sometimes, the universe can lend itself to some pretty eerie and unbelievable "coincidences". Like, identical pictographs from ancient civilizations that existed a millennia ago, thousands of miles apart, with zero way of knowing the other even existed, much less interacting. But, can that same kind of "coincidence" happen in the modern age of social media? Well, quite possibly, with the current "controversy" surrounding the PG-13 retelling of Deadpool 2, called Once Upon a Deadpool.
Over on Twitter, a user by the handle, MVBramley, pointed out that he tweeted out what seemingly is the exact plot if the PG-13 version A YEAR AGO. Down to the kidnapping of an adult Fred Savage. Fortunately, MVB isn't the sue happy type, and has been rather gracious about the whole situation. Check out all his tweets below:
Sooo… I tweeted the exact plot of the new 'Once Upon A Deadpool' PG version of #Deadpool2 at Ryan Reynolds almost a year ago and it somehow wound up in a movie without me knowing. #deadpool #ryanreynolds #xmen #movies #OnceUponADeadpool #fredsavage #marvelmovies #mcu pic.twitter.com/tTMHwh2A1a

— M.V.B. (@MVBramley) November 21, 2018
Just a friendly reminder that I have no (never had any) intention of trying to sue Ryan Reynolds, Disney or any of its subsidiaries. I'm also not angry, I'm more amused/confused at this point. #deadpool #marvel #Disney #ryanreynolds #stopgivingmelegaladvice

— M.V.B. (@MVBramley) November 22, 2018
I'm also well aware that legally speaking I probably wouldn't have a case if I actually wanted to sue. This isn't a case of a disgruntled fan making demands. (Although I'll take anything Reynolds or Disney might want to give me)

— M.V.B. (@MVBramley) November 22, 2018
If you tweeted something that ended up in a movie (deliberately or otherwise), then you would want to know how/why that happened, or some acknowledgement of how weird it is. That's why I've been tweeting about it. That and the possibility of free stuff. I love free stuff.

— M.V.B. (@MVBramley) November 22, 2018
.@VancityReynolds and I had a brief talk and I believe he was as confused as I was. It seems like this may all just have been a big, insane coincidence and I'm happy to leave it at that. I'm looking forward to seeing the movie in December! #deadpool #onceuponadeadpool

— M.V.B. (@MVBramley) November 22, 2018
This is a serious coincidence here. But, MVB brought up an interesting point during all of this called "Cryptomnesia". This is where a certain memory returns to a person, but without remembering when or where it came from, making it feel more like a new idea rather than a memory of something prior. This could very well be what happened.
Either the writers, producers, or even Ryan Reynolds himself, read the tweets from the year before, dismissed them, then when time came to create this PG-13 version (which seemingly wasn't the plan when they first shot the film), this "idea" popped back up in their heads, and they felt like it was theirs.
These tweets have fans divided, for sure. While some applaud him for the way he's handling it, others are screaming for him to "lawyer up" and be compensated. There also seems to be some confusion on what constitutes plagiarism and what doesn't, especially when pertaining to social media.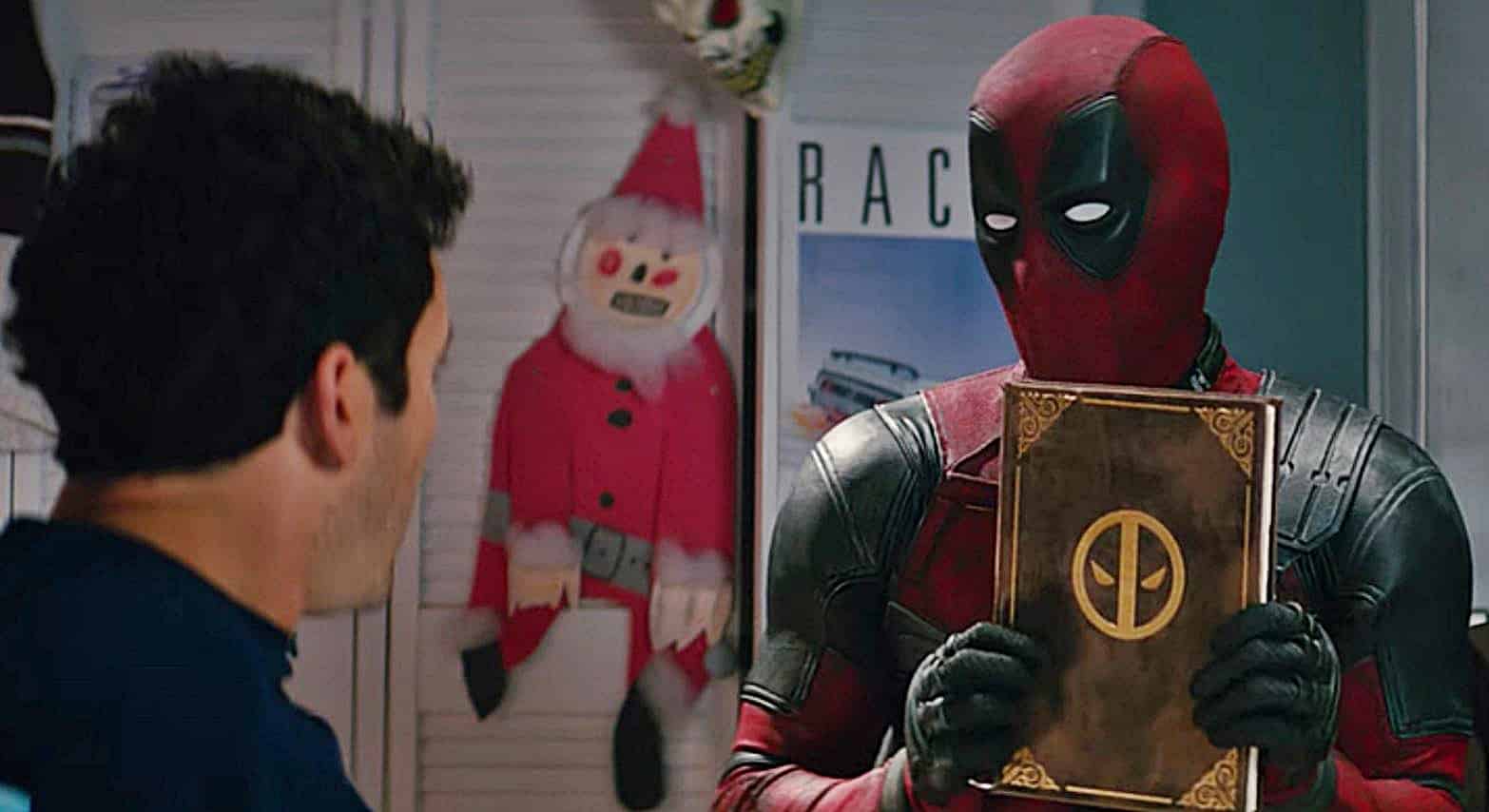 I seriously doubt that their intention was to blatantly plagiarize this guy's idea, and he didn't think so, either. And, on the plus side, he actually got to speak with Ryan Reynolds in private and work the whole thing out! So, it's kind of a win-win for this guy, right? Either way, it will be interesting to see Once Upon A Deadpool when it hits theaters this Christmas season.
Do you think this guy's idea was ripped off, or is this all just a weird coincidence? Let us know in the comments below!