Oscars 2019 Predictions: Let's Take A Guess On Who'll Win
Well before the awards ceremony has even taken place, the 2019 Oscars has already seen its fair share of controversies. Normally, controversy in the film world before such a big event is something that would circle around the nominated films themselves. This year, however, the Academy of Motion Pictures and Arts has been front and center. Issues that arose include several planned attempts in garnering higher ratings by adding a "Most Popular Film" category and shortening the show by not airing some of the "less popular" categories. Event organizers have even decided to go host-less after the Kevin Hart incident.
Despite this string of obstacles, nominees will soon turn into winners as they do every year and it's anyone's guess who will go home with a golden statue. As always, ScreenGeek is here to take a few shots at predicting this year's winners, despite what the "dartboard of guesses" tells us.
To make sure the length of this article doesn't take the same amount of time to read as the ceremony, the sections have been narrowed down to the top categories that are highly discussed the morning after the Oscars occurs.
Best Animated Film – Spider-Man: Into the Spiderverse / Bob Persichetti, Peter Ramsey, and Rodney Rothman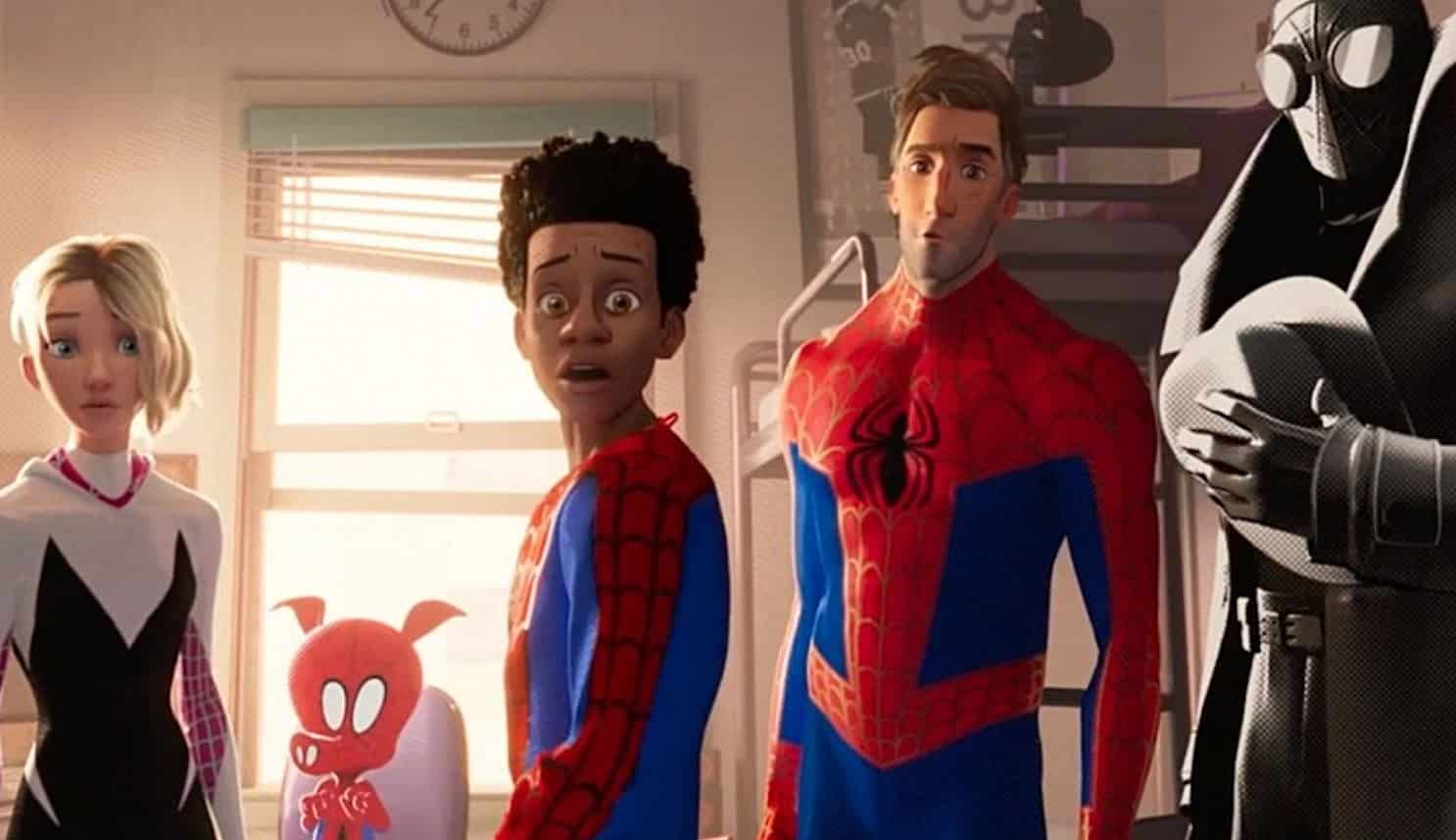 Isle of Dogs was another cute stop-motion film from Wes Anderson and fans had been waiting 10+ years for the sequel of The Incredibles, but Spider-Man: Into the Spiderverse was a game changer in animation. The technique used in elevating the CGI was shot in a way that had never been done before and will be—without a doubt—emulated for years to come. Bob Persichetti's, Peter Ramsey's, and Rodney Rothman's directing along with Phil Lord's and Rothman's writing took a classic origin story and made it into something for everyone, no matter what their background is. All around top acting, a killer soundtrack, amazing action set pieces, and a great message demands repeat viewing of this film whether you're a comic book fan or not. The only gripe: it should've been put in the "Best Picture" category as well.
Best Supporting Actor – Sam Elliot / A Star Is Born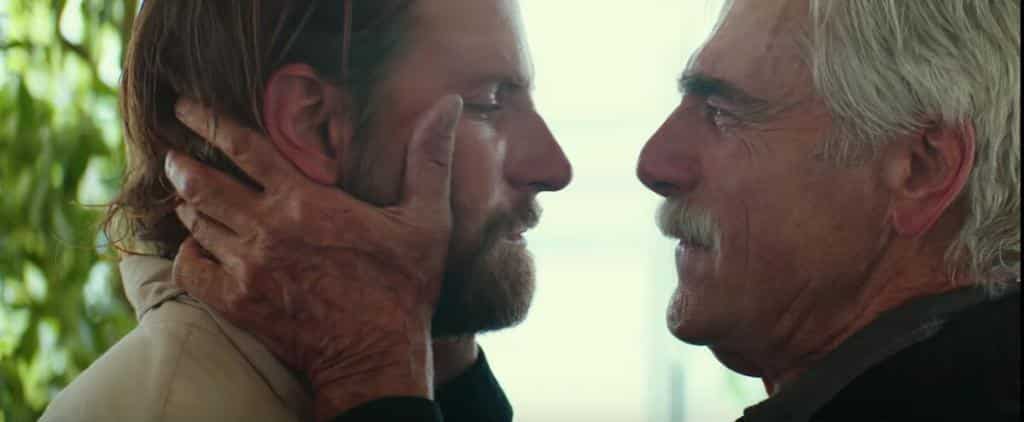 This was tough to decide. While I enjoyed Mahershala Ali's performance in Green Book, I felt that Sam Elliot had a commanding performance in A Star Is Born. The focus of many scenes gravitated towards Elliot's character whenever he was on camera and the man had certain emotional moments that stuck with me well after the film. I had been so captivated but his role that I was shocked to learn about the level of improvising from Elliot.  The guy has come a long way in the acting world and his performance in A Star Is Born shows it.
Best Supporting Actress – Regina King / If Beale Street Could Talk
I absolutely loved Barry Jenkins If Beale Street Could Talk and was sorely disappointed that the film wasn't nominated for best director, cinematography, or best picture. Yet, one aspect of the movie that helped make the James Baldwin story so great was Regina King. King blended with her character so perfectly that she could've lived through the experience of Sharon Rivers in a past life.
The scene that cements her powerful performance is a "direct to camera" shot that conveys her character's willingness to become so vulnerable in the hopes of saving her child's life. An example of masterclass acting.
Best Actor – Bradley Cooper / A Star Is Born
Though there were many great examples in the art of acting, many of them fell short of being the best by only a few steps. Bradley Cooper playing as the alcoholic/drug addicted musician, Jack in A Star is Born, should be the clear winner. There were several times when I had forgotten that it was Cooper in the role. I would feel a massive deal of heartbreak for his character when the calculated emotional beats were hit with great accuracy.
Cooper took the character and dug deep into his own past as an addict to give an Oscar-worthy performance that would blur the lines between acting and a life lived. If I would summarize this role in one word, I would say that it was "gut-wrenching".
Best Actress – Olive Colman / The Favourite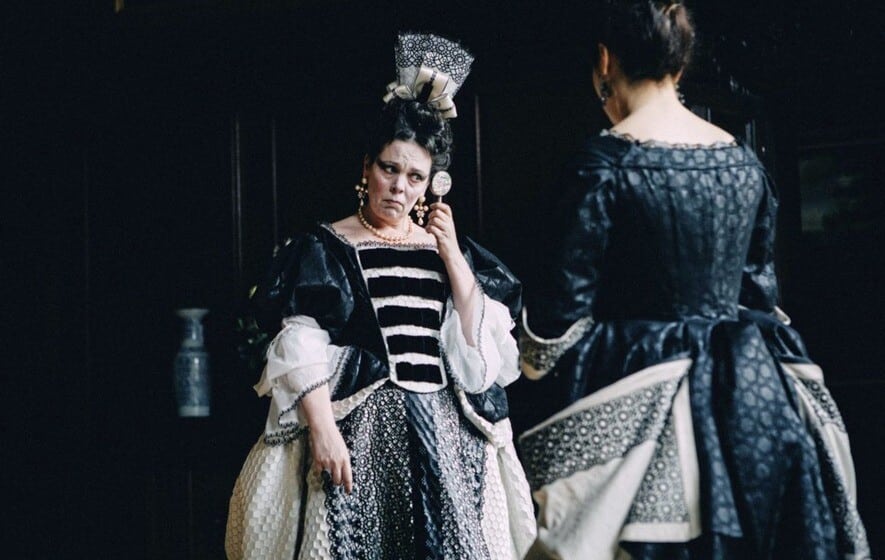 I know some are already selling the winner of this category as Lady Gaga, but I would have to disagree. Though her ability to carry her character was done well, however, I would say that the honor should go to Olive Colman for The Favourite. What made me come to this decision was the fact that I normally find the film's setting and characters boring and predictable in a period piece such as this. However, I could not get enough of Colman and her interpretation of Queen Anne.
Her portrayal of the character was so well executed that I found myself delving more into Queen Anne's history. Her ability to slowly slip into madness with a level of comedy and seriousness was (in Thanos voice) perfectly balanced.
Best Director – Alfonso Cuarón / Roma
Alfonso Cuarón's name has been thrown around this year because of Roma and rightfully so. His ability to direct a simple story and add so many layers and beauty is a feat few can do in their career.  Cuarón's use of black and white is a sight to be seen by any moviegoer that wishes to watch art in motion and will grip anyone with a pulse. There were several classic film techniques, styles, and camera movements that spoke so profoundly in conjunction with the story told on screen.
All his skills used in this film comes to a head when he takes an amazing shot of the characters on a beach—the scene is plastered all over the marketing—and uses his signature track shots that left me speechless. This is Cuarón at his best.
Best Picture – Roma /
Gabriela Rodríguez and Alfonso Cuarón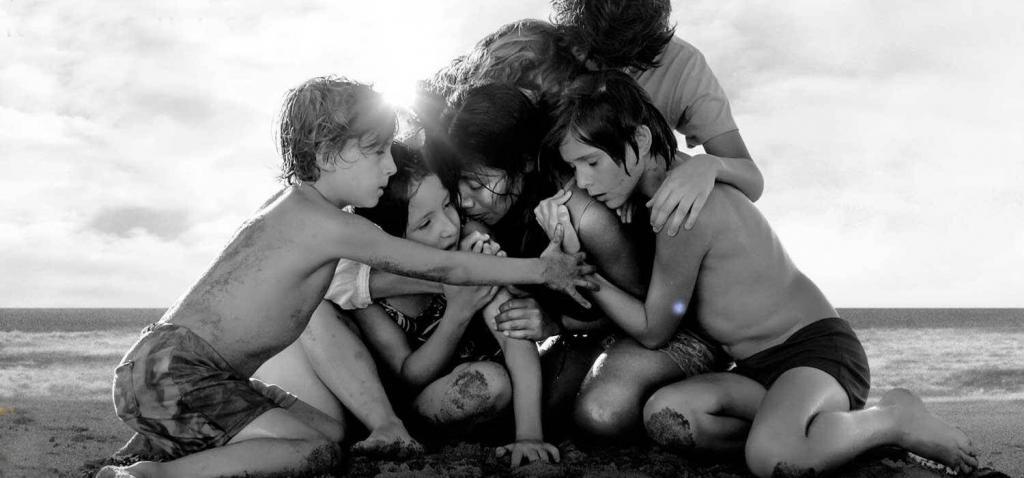 Roma deserves the best picture Oscar because of the film's directing, acting, cinematography. The message is an overall amazing journey and is an experience that doesn't rely on special effects or cheap cliched techniques that can equate to a set of keys dangling in front of a child. Roma allows the viewers to digest every single setup and shot that is well paid off in an extraordinary fashion. Not only will the story leave anybody in tears, but the magnificent cinematography gives great detail of this world to an "eye-gasming" level. I loved the film and it deserves this highest of honors to become a part of cinema history.
These results may vary as with any other articles predicting tonight's outcome. The never-ending event will be sure to stir up talk on who should've won but let's hope nothing will go wrong on the scale of 2017's "Best Picture" incident. Either way, enjoy the show tonight and check back with ScreenGeek for the results in case you didn't make it to the end.