Film & Television
Stephen King Says 'Pet Sematary' Is "F*cking Great" – Praises The Film's "Plot Twist"
Stephen King's novel Pet Sematary has been a massive landmark in the author's bibliography since its publication. Although he has an endlessly wide variety of horror stories, perhaps none are so personal or philosophical than Pet Sematary. Because of this, his opinion goes a long way, and although the story was previously adapted in 1989 – it's this new interpretation that fans want to hear his thoughts on.
Because we already know the twist that this film makes against its source material – Ellie dies rather than her baby brother Gage – it's become a huge topic of discussion among horror fans. Now the Pet Sematary creator himself has offered his thoughts on the subject; and they're rather open to the idea.
"It's something different," King just told EW, when they asked for his thoughts. "They did a good job. Boy, I saw all the stuff that came online when people realized that it was Ellie rather than Gage that got run over in the road, and I'm thinking like, 'Man, these people…' It's so nuts. It didn't change anything for me. I thought, 'Okay, I understand why they did it, because it's maybe easier to work with a zombie when she's a little girl than a toddler.'"
He continued to sound excited about the movie, saying,
"It's fucking great. It's a really good movie. It's a grown-up, adult kind of movie. It's not like twelve semi-clad teens get killed in a summer camp."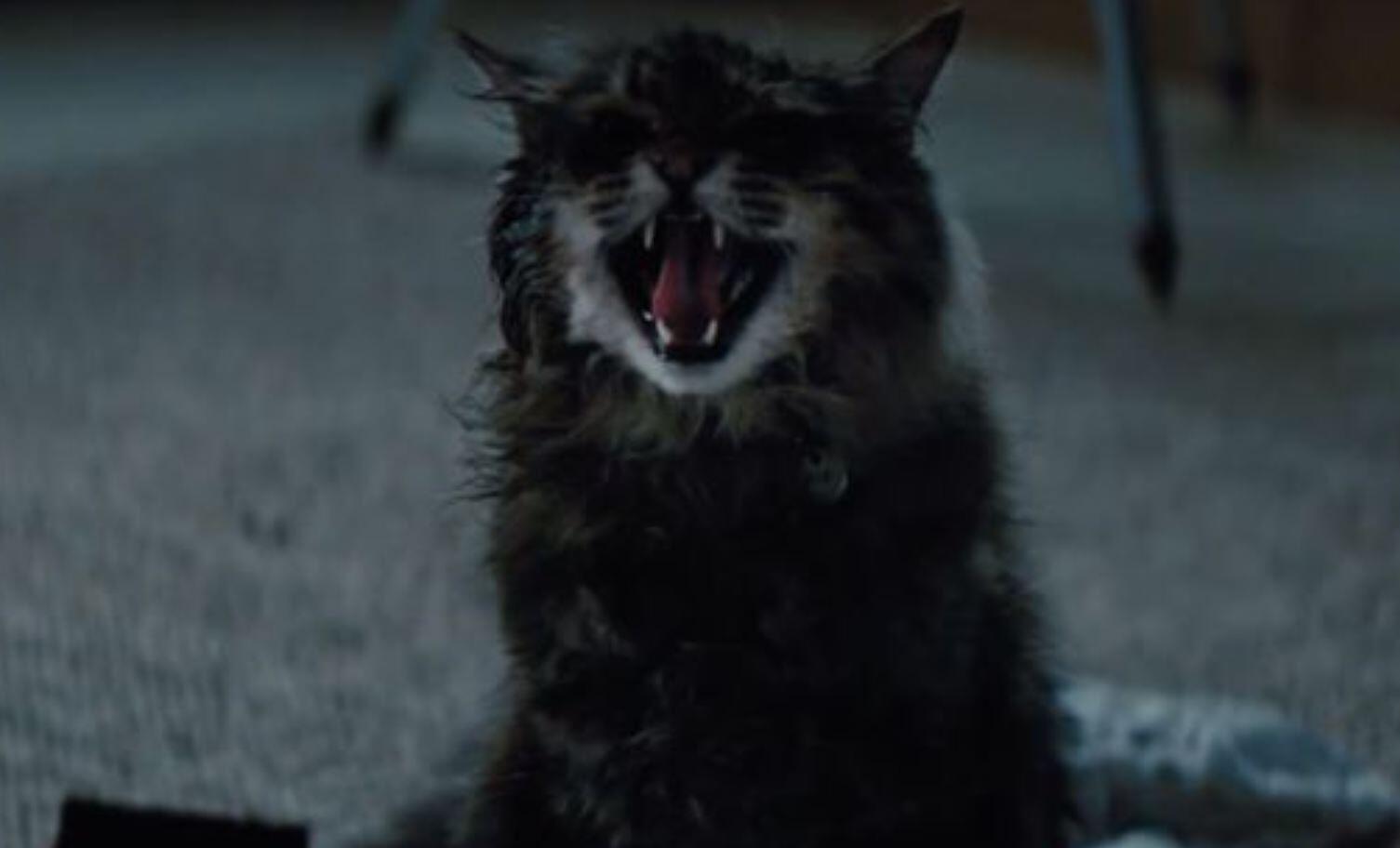 These are some pretty exciting words coming from the novel's writer, and if you weren't already excited for Pet Sematary and its iconic undead cat, then maybe that will change your mind.
In the film…
"Based on the novel by Stephen King, Pet Sematary follows Dr. Louis Creed, who, after relocating with his wife Rachel and their two young children from Boston to rural Maine, discovers a mysterious burial ground hidden deep in the woods near the family's new home. When tragedy strikes, Louis turns to his unusual neighbor, Jud Crandall, setting off a perilous chain reaction that unleashes an unfathomable evil with horrific consequences."
Pet Sematary will hit theaters next month on April 5, 2019.