It's already time for the next installment in the mega hit Conjuring franchise, this time a sequel to the previous two Annabelle spin-offs titled Annabelle Comes Home. The movie will also mark a direct return from Vera Farmiga's Lorraine Warren and Patrick Wilson's Ed Warren from the main Conjuring series.
Now Entertainment Weekly has unveiled an all-new look at Vera Farmiga as Lorraine, and it's an extremely exciting picture for fans of the character. It shows Lorraine holding the Annabelle doll in what should likely be a very suspenseful and climactic moment in the final movie.
Check out the picture and quotes below: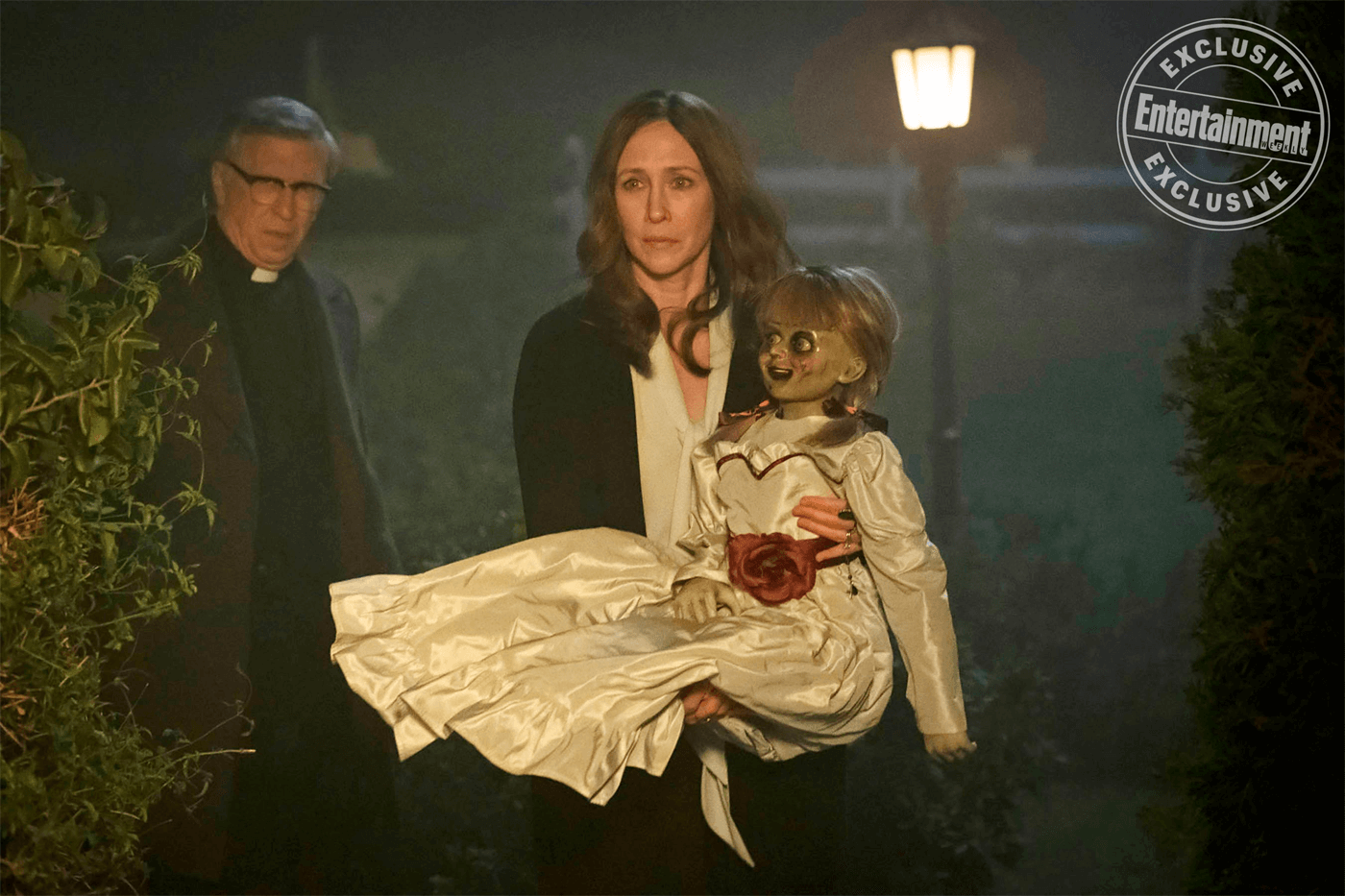 Director Gary Dauberman also spoke with EW about the film and a character named Daniela who happens to be one of Judy's babysitters.
"Daniela will do whatever she can to find out whether or not there is an afterlife. Annabelle's presence causes all these other things to come to life. Annabelle is the orchestrator of the madness."
Meanwhile actress Vera Farmiga spoke about her own role.
"To be honest with you, in this climate of dissension and rancor and division, I love exhibiting [Ed and Lorraine's] unity and their closeness and their togetherness," Farmiga told the site during filming. "It's something special for me."
In the new film Annabelle Comes Home…
Determined to keep Annabelle from wreacking more havoc, demonologists Ed and Lorraine Warren (Patrick Wilson and Vera Farmiga) bring the possessed doll to the locked artifacts room in their home, placing her "safety" behind sacred glass and enlisting a priest's holy blessing. But an unholy night of horror awaits as Annabelle awakens the evil spirits in the room, who all set their sights on a new target – the Warren's ten-year-old daughter Judy (Mckenna Grace), and her babysitters (Madison Iseman and Katie Sarife)."
Annabelle Comes Home on June 28, 2019.
Source: EW