The summer blockbuster season is coming to an end and that means the next few months are going to be filled with surprise hits, Oscar-worthy films, and horror movies. The biggest horror movie that everyone is waiting for is the sequel to the 2017 mega-hit, IT. The release date for IT Chapter 2 release date is getting closer to audience members and the campaign for the film has been steadily growing.
Many fans of the previous film speculated on who would play the adult versions of the Losers Clubs and dream casting was finally put in order. Now, it is time to see what to expect of the film with a very terrifying new IMAX exclusive trailer.
In order to give moviegoers the best experience this movie has to offer, the studio has decided to release a freighting video of Pennywise in glorious IMAX. Nothing says fear like seeing a murderous evil clown on a huge screen. To showcase this, we got a beautiful video for you to see courtesy of Warner Bros.
Check out below!
Yeah, I don't think I am ready to see this in IMAX.
Fortunately for many brave souls in Los Angeles who attended the exclusive IT theme carnival, were given this surprised. The inclusion of new footage of the film is a nice touch for fans eagerly waiting for the release of IT Chapter 2.
We got a snippet of what the event was all about:
"Adding to the frights and delights of The Derry Canal Days Festival and Funhouse, open through Sept. 8, those who weren't able to snag reserve tickets before they sold out can "Jump the Line" with proof of their IMAX ticket to see IT Chapter Two."
But the fun doesn't stop there:
"IMAX is also offering lucky players at the carnival the chance to spin and win two free IMAX tickets to a future film of their choice."
Not enough? Here's a nice advert of IT's Pennywise in his element: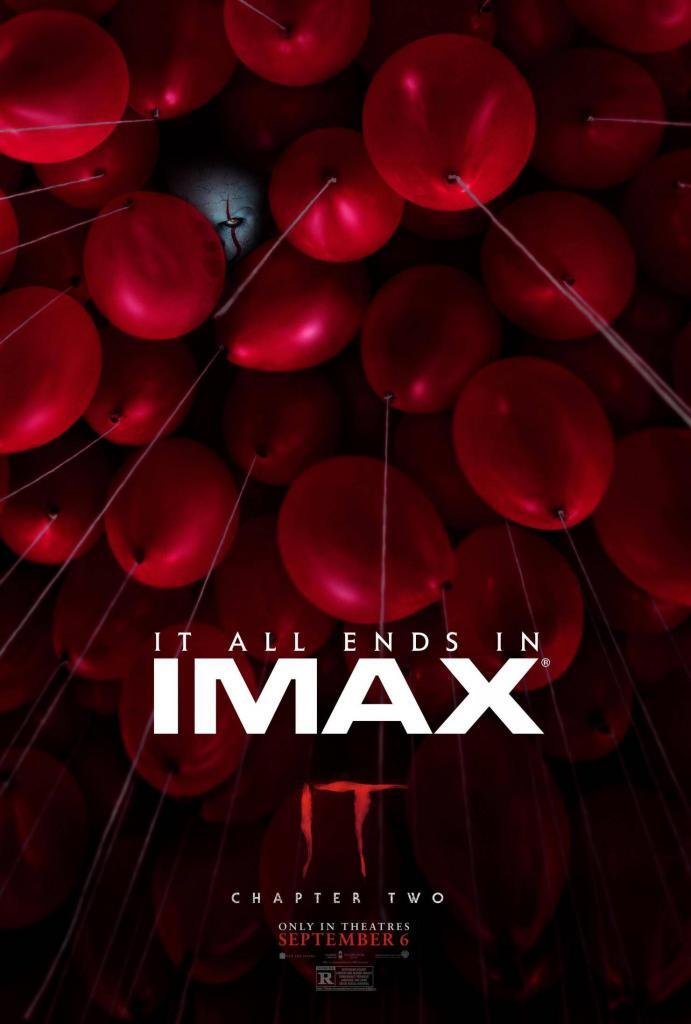 IT Chapter 2 will put the fear into audience members in IMAX theaters starting September 6.