One of the biggest draws for Disney's new streaming service Disney Plus has been the exclusive content. For example, they've released the first official live action Star Wars television series titled The Mandalorian. And while most fans have been enjoying the new series and what it has to offer for fans of the franchise eager to see the world of Star Wars expanded upon, some aren't so happy. In fact, there have been many complaints regarding the lack of females in The Mandalorian. You can view some ofthe complaints down below.
The complaints range from feeling like there aren't enough lines given to female cast members in the two episodes so far released, that there aren't enough female extras involved with the series, and that the titular Mandalorian isn't a female.
It's worth noting that the series has so far featured three female characters, with plenty more likely to appear as the show continues. After all, as stated before, we're only two episodes into the show's story. And based on the increased female representation in every other current Star Wars movie and series, we're bound to find more females as The Mandalorian continues.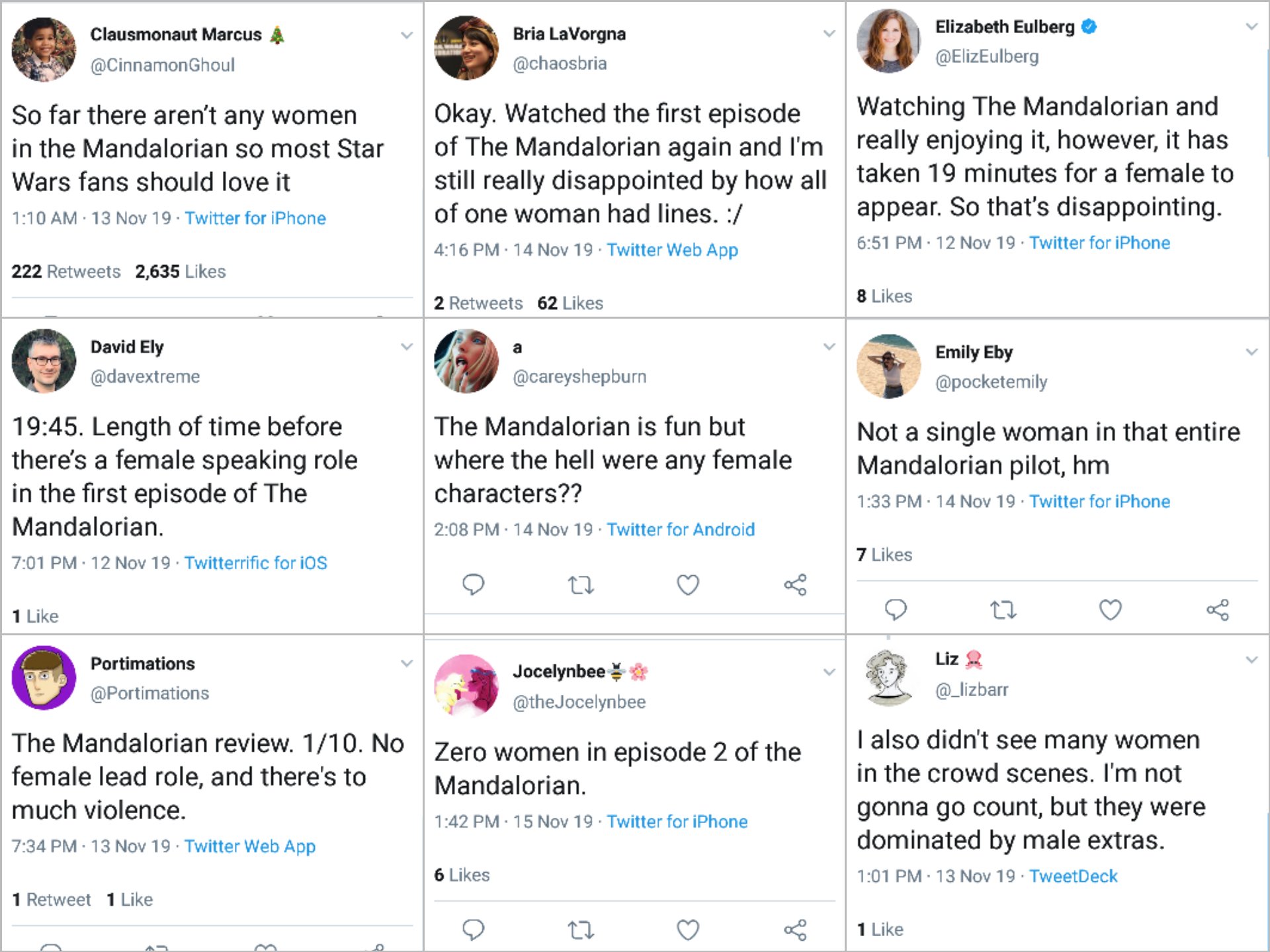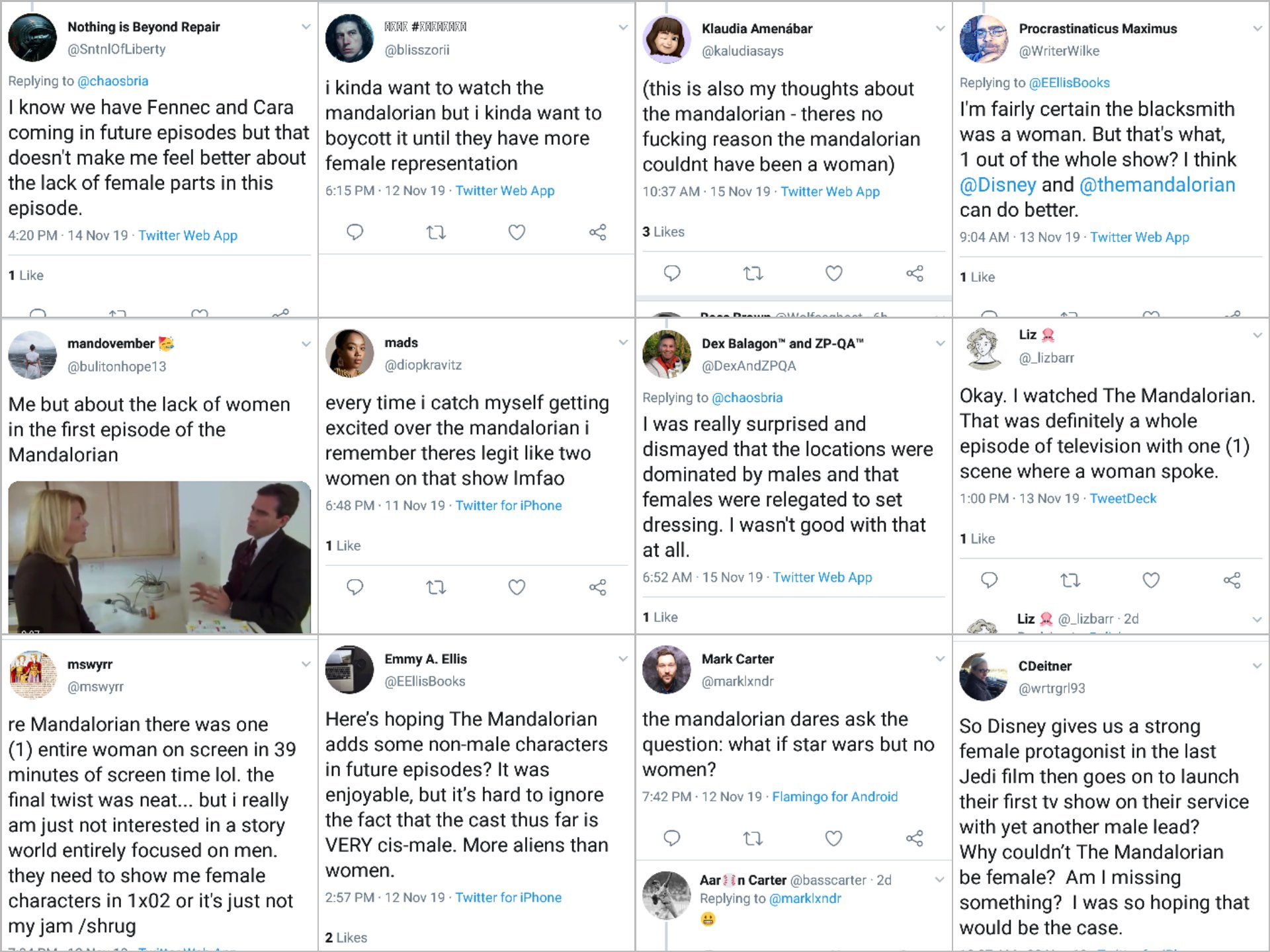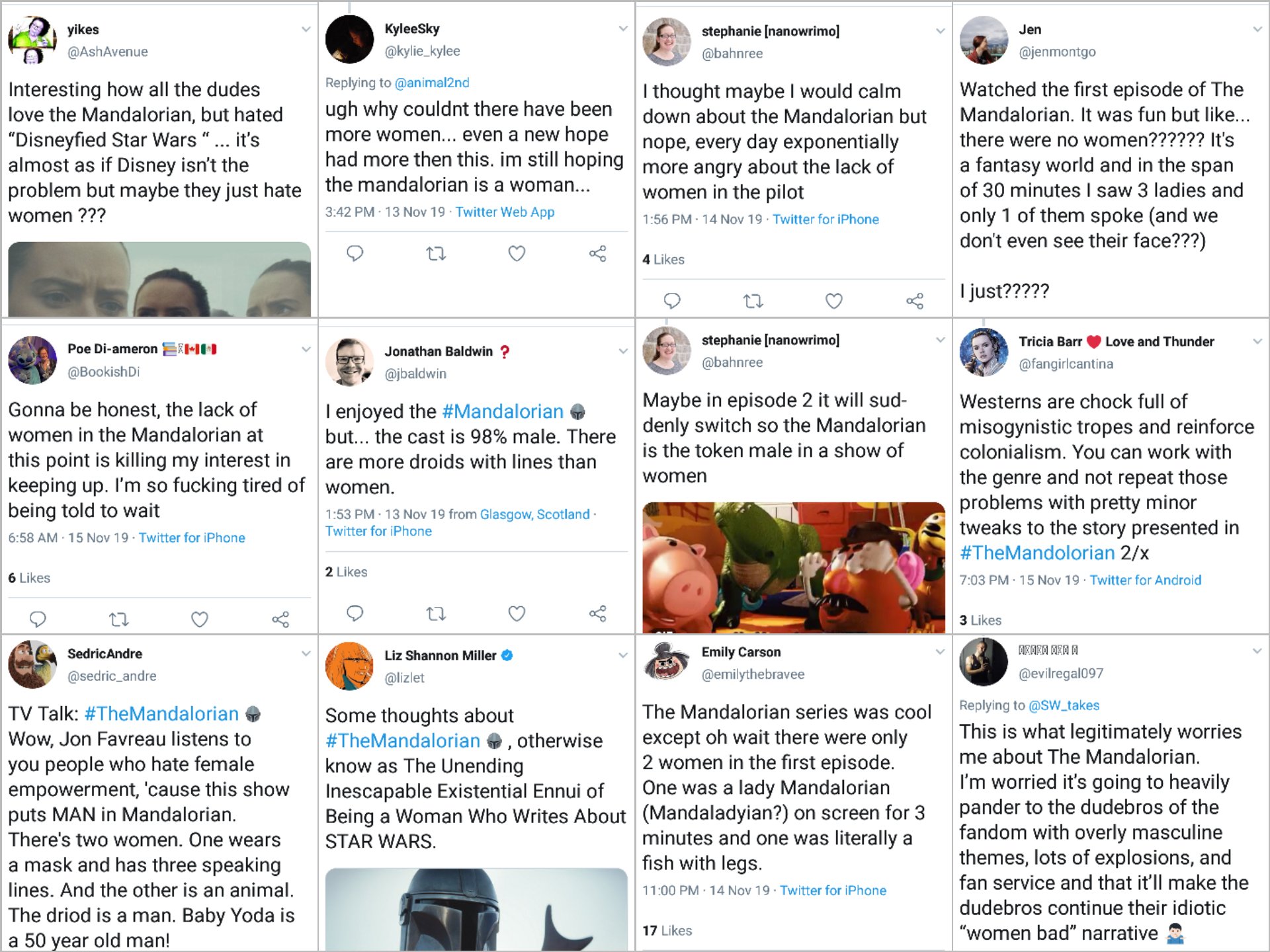 In the series…
"After the stories of Jango and Boba Fett, another warrior emerges in the Star Wars universe. The Mandalorian is set after the fall of the Empire and before the emergence of the First Order. We follow the travails of a lone gunfighter in the outer reaches of the galaxy far from the authority of the New Republic."
Hopefully The Mandalorian will become more appreciated by fans as we get further into the story. The complaints haven't just focused on the lack of female representation either. There have also been complaints that the show is just too violent, and considering it's a Disney series based around a gritty bounty hunter, it's not like the show is going too far in either direction. But these things are subjective, so perhaps they should just accept The Mandalorian isn't for them.
How do you feel about the complaints that there aren't enough females in The Mandalorian? Are you disappointed or do you think the cast has so far been balanced well enough? Let us know in the comments section down below!