One of the ways that Marvel has managed to stay so successfully relevant over the years is by their ability to change and adapt their characters. Many superheroes under their brand have been portrayed in various different ways and by a multitude of different types of characters. The iconic Marvel character Captain America is no different, as his title has been used by several characters throughout Marvel's run. This includes his appearances in the Marvel Cinematic Universe, which now features Anthony Mackie taking the mantle in The Falcon and the Winter Soldier. And it looks like the comic books will soon feature a new lead person as a female Captain America.
The opportunity to introduce a female Captain America comes from the Marvel 2099 universe, which seemed to confirm that Roberta Mendez would become the new Captain America after Miguel O'Hara appeared in the present in the new Spider-Man 2099 series. Interestingly, Marvel has indeed announced that Roberta Mendez will be their new main Captain America, and that her appearance isn't just a temporary scenario.
Here's what editor Nick Lowe had to say regarding the appearance of the Marvel 2099 world in The Amazing Spider-Man #34:
"The story is huge! And like a Spider-Man story should be, also really small, and about Peter Parker and his life, and everything that's going on. This isn't an alternate timeline! This isn't a What 'If?'…! This is the future of the Marvel Universe!"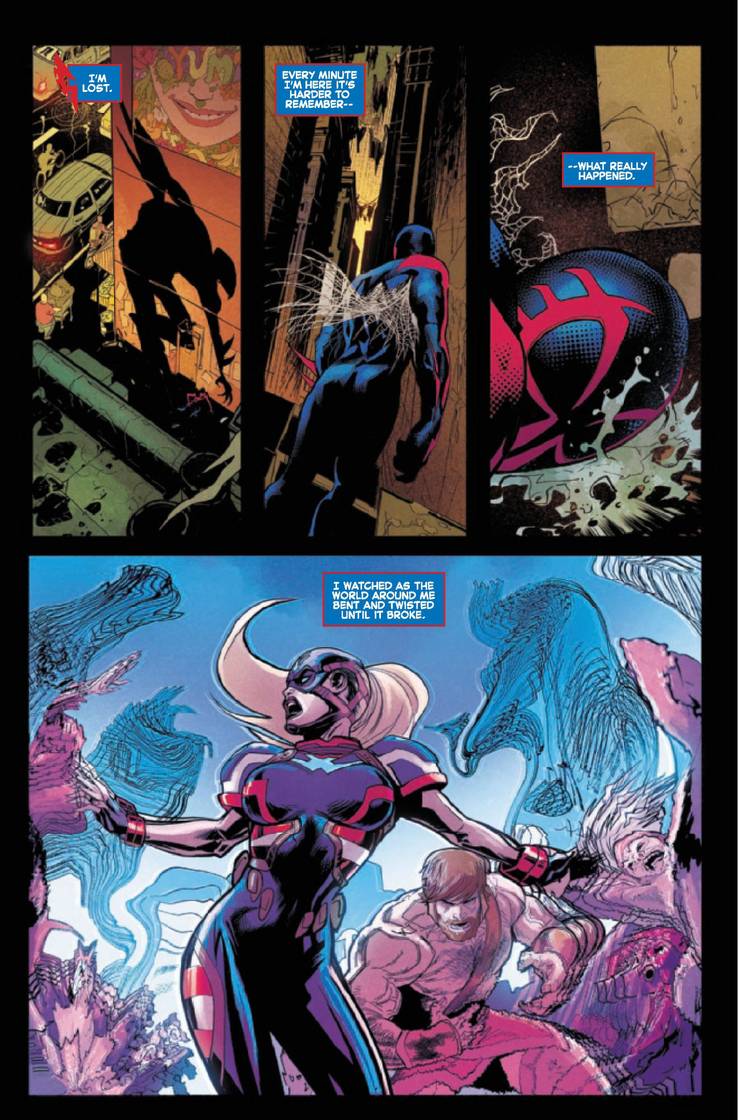 The future of Marvel has previously remained loose and fluid, with most future events happening in alternate timelines. But it appears that Marvel has now decided their Marvel 2099 timeline is in fact the sole canon future of their main brand of Marvel characters. And this means that Roberta Mendez is in fact the future Captain America.
We will no doubt be seeing more of Roberta Mendez' female Captain America, as the Marvel 2099 storylines will soon be a major part of the core Marvel comic books. And in time, there's no telling how much of the new Captain America we could be seeing either in the comics or potentially on the big screen.