Robert Downey Jr. Reveals The Other MCU Superhero He'd Like To Play
Everyone knows star Robert Downey Jr. for his role as Tony Stark aka Iron Man, a character which essentially launched the entirety of the Marvel Cinematic Universe as we know it today. While Robert Downey Jr. has had an incredibly varied and lengthy career, it's his role as Iron Man that helped make him a massive global phenomenon and major role model for superhero fans everywhere. And in a new radio interview with BBC Radio 1, where Robert Downey Jr. was asked questions by children, he spoke about which other MCU superhero he would have loved to play. And while he does acknowledge Spider-Man would be fun, it turns out he has a much different role in mind.
Here's what Robert Downey Jr. stated regarding what other superhero in the Marvel Cinematic Universe he would have liked to play during his BBC Radio 1 interview:
"I can't think of any red-blooded American boy that didn't imagine themselves as Spider-Man growing up," Downey told BBC Radio 1. "However, looking back on it now — also because I'm just such a Jeremy Renner fan, and he made it so cool, particularly when he turns into Ronin [in Endgame] — I would say Hawkeye would be my go-to."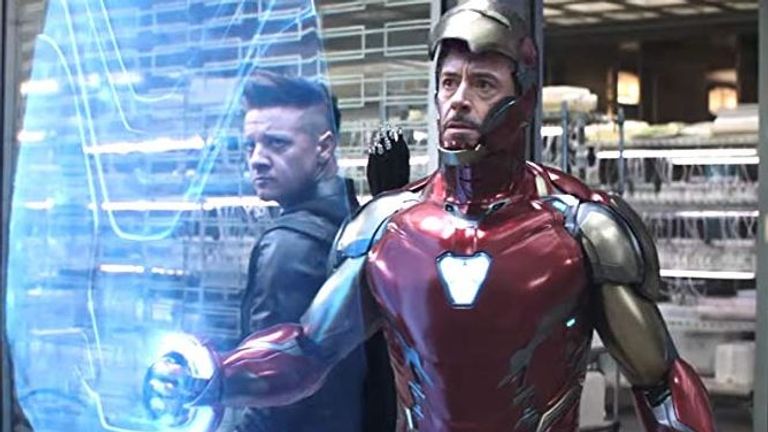 It's definitely an interesting choice, and an example of another superhero that similar to Tony Stark aka Iron Man that must rely on their own skills or ingenuity rather than any particular superhuman abilities or mutations. And let's be honest, it would have been neat to have seen Robert Downey Jr.'s take on the character.
Nevertheless, it's Iron Man that he easily nailed the role of and it's that perfect casting which helped cement the Marvel Cinematic Universe as we know it today. Sometimes things just happen for a reason. With that said, Robert Downey Jr. gave a great sacrifice through his Tony Stark character at the end of Avengers: Endgame.
Although while that seemed to bring the Infinity Saga full circle, let's be honest, we'll likely see Robert Downey Jr. back again as Iron Man in the MCU someday. So it's definitely a role that will stick with him for life – not so much Hawkeye.