While it's widely considered the worst film in all of the Marvel Cinematic Universe, and is in fact part of a heated debate amongst fans at the moment, Thor: The Dark World has proven to be an integral part of the very fabric of the MCU. It gave us one of the Infinity Stones, and laid the ground for the workings of the Soul Stone as well as the importance of the Quantum Realm (albeit indirectly). Now, it would seem that this movie is the gift that keeps on giving, and has an Easter egg that ties into Marvel's Merry Mutants.
ScreenRant reveals that during the scene where the seemingly crazy Dr. Selvig is trying to explain the Convergence to the inmates at the mental hospital he's currently residing in, he has a complex layout on his blackboard full of different celestial anomalies and events that are integral parts of the make up of the MCU. One of those events written on the board that stands out is The Fault. This is an important part of space in the Marvel comics that revolves around the history of the X-Men. It is a rift in space created from the fallout of the Kree/Shi'ar War, and it ultimately led to the introduction of the Cancerverse.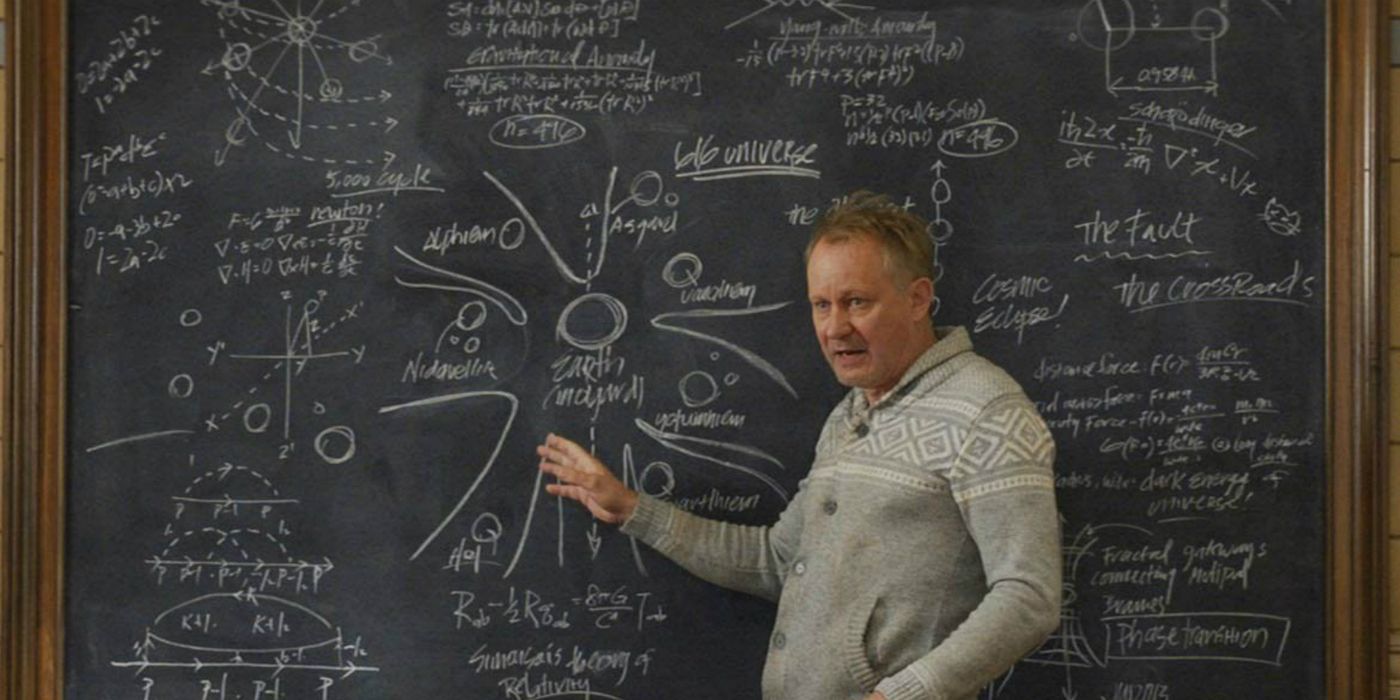 While this may have just been a nod to fans at the time, this could very well lead to the introduction of mutants to the MCU. As this rift leads to the multiverse, thanks to the mutant Vulcan (Cyclops' and Havok's younger, estranged brother would took over the rule of the Shi'ar) detonating the T-Bomb during a battle with the Inhuman Black Bolt, this could help us introduce the evolved superhumans that haven't as of yet shown up. And, with the Doctor Strange sequel set to explore the multiverse, this could be one route the MCU takes.
Whether this plays out to be more or not in the MCU, it is a great Easter Egg for the fans and it does at least offer some semblance of groundwork for the X-Men to finally come into the MCU fold.
Do you think this Easter egg  in Thor: The Dark World helps bring in the X-Men? Let us know in the comments below!