The year is 2020, and it seems many people are on the lookout for anything with "outdated attitudes, language," as well as "cultural depictions which may cause offence today". At least, that's the case with the UK TV channel Sky Cinema who began using the above warning. The channel decided to include the warning with a wide variety of films after HBO Max removed Gone with the Wind from their catalogue due to criticisms of racism with its depiction of slavery. Meanwhile Sky Cinema decided to include this warning with many different films, including James Cameron's action/horror classic Aliens, the beautifully cheesy Flash Gordon, and even children's cartoons Dumbo and Aladdin.
A spokesman for Sky Cinema was able to speak with PA regarding the newly added warning. He explained the process for how these warnings came to be and why they're so important for Sky Cinema to include:
"Sky is committed to supporting anti-racism and improving diversity and inclusion both on and off screen.

"We constantly review all content on Sky's owned channels and will take action where necessary including adding additional information for our customers to allow them to make an informed decision when deciding what films and TV shows to watch."
[Unverified] Apparently Sky Cinema in the UK may have put an "outdated attitudes, language and cultural depictions" warning on *Aliens* now (collected on Twitter) from KotakuInAction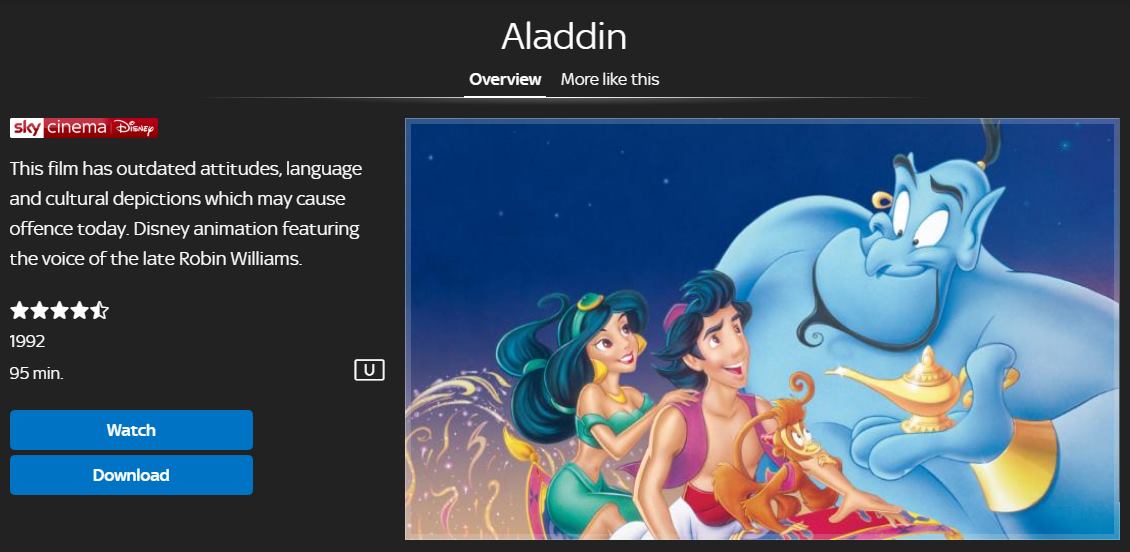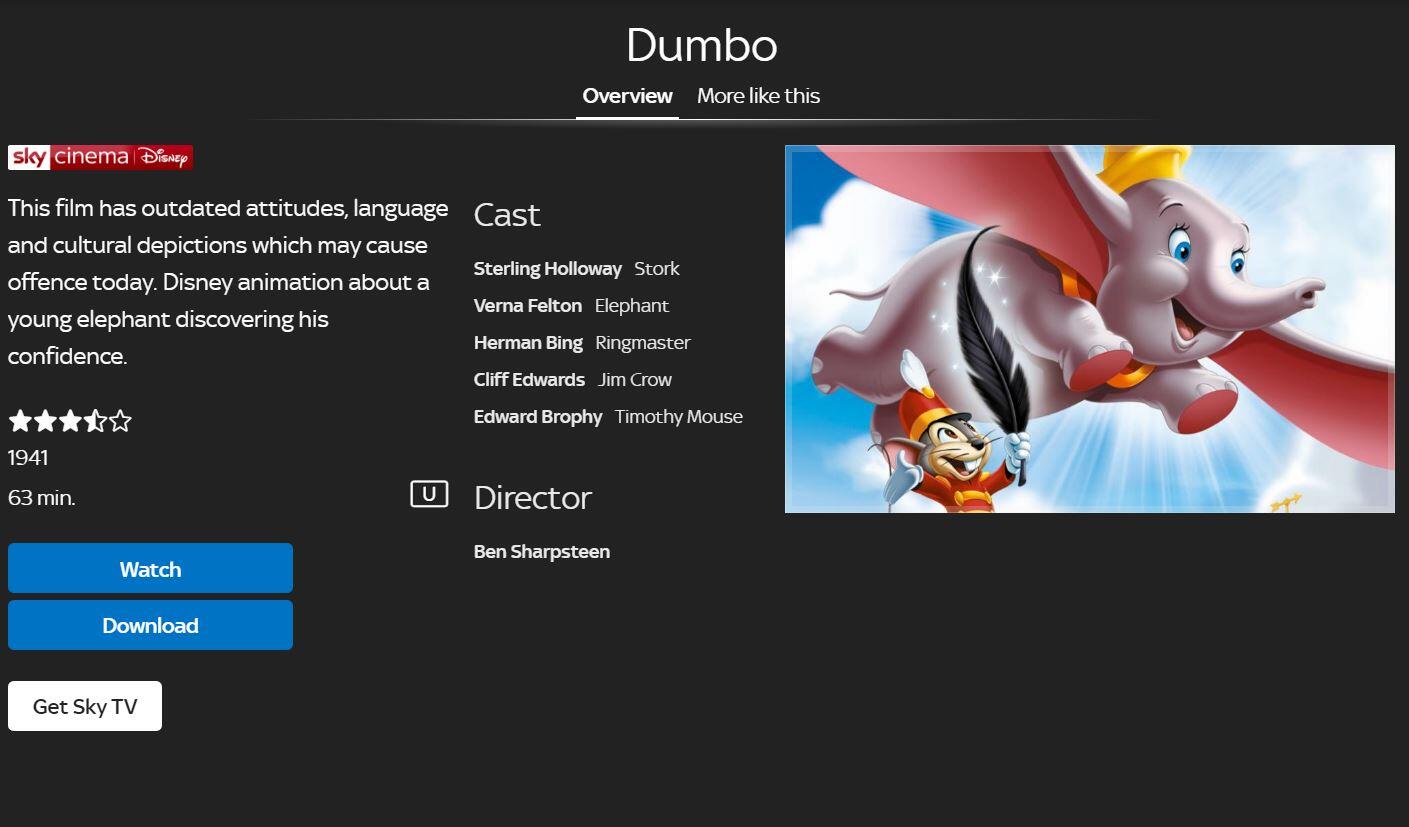 The warnings are included for many different reasons that have become outdated and considered racist by today's standards. For example, in Aliens, actress Jenette Goldstein plays the kick-ass female marine Vasquez. What some people still don't know to this very day is that Goldstein is actually white, meanwhile her character is very convincingly believed to be a Latina woman in the role. She was given makeup and contact lenses to fit the part, and even spoke with a made up accent. While it's a testament to her acting ability – it's also been considered to be offensive in modern times.
This is similarly the case with Flash Gordon, in which actor Max von Sydow played Ming the Merciless, an evil villain from the planet Mongo that appears to be that of an old Asian man. Much like with Jenette Vasquez's appearance in Aliens, it appears to be a case of whitewashing that just doesn't cut it for some of today's audiences.
Meanwhile, Dumbo features several crow characters that have become interpreted to be insensitive caricatures of African Americans.
It's an interesting issue and one that will probably continue to come up. Especially as more streaming services begin to take down content or issue warnings as older films continue to be scrutinized for "outdated attitudes, language," as well as "cultural depictions which may cause offence today".