Phase 4 of the Marvel Cinematic Universe is due to begin in just a few weeks with the release of WandaVision on Disney Plus. The series is a blend of "the style of classic sitcoms with the Marvel Cinematic Universe". It'll see Wanda Maximoff and Vision — two super-powered beings, who are living their ideal suburban lives — begin to suspect that everything is not as it seems.
Besides Elizabeth Olsen and Paul Bettany as Wanda and Vision, the series looks set to introduce Wanda's sons, Billy and Tommy. They can even be spotted in the most recent trailer, which was unveiled during Disney's 2020 Investor Day. In a blink-and-you'll-miss-it moment near the very end of the trailer, Wanda and Vision are staring out the window hand-in-hand. Behind them, there's a photo that appears to be a family photo — with Wanda and what appears to be at least one of the twins. Vision is hiding the other half of the photo, though, so it's not clear what's on the other side.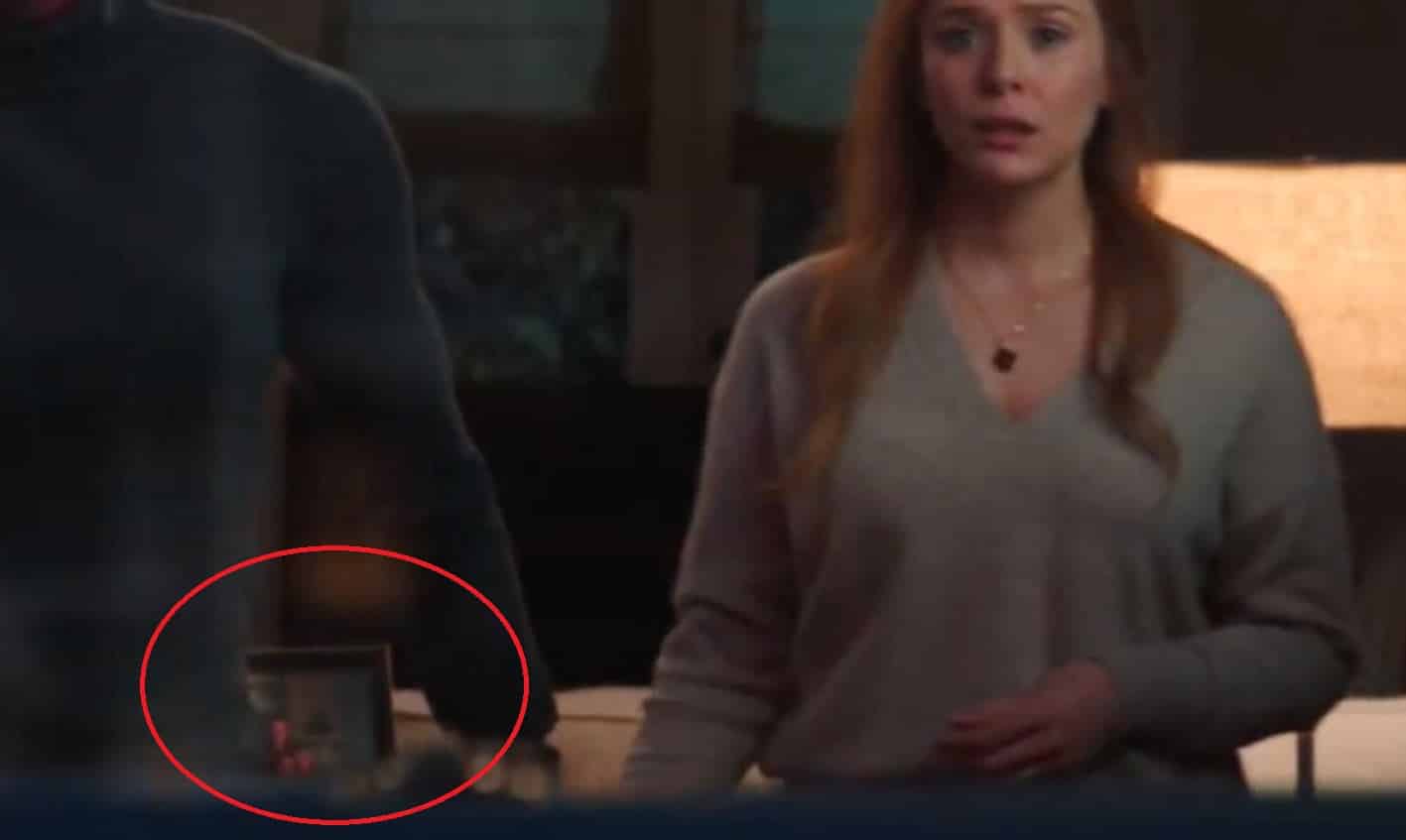 It's the closest look at the twins that fans have gotten so far, although it isn't the first time that we've seen them in a trailer — it's just that they're normally seen on screen as babies, and the person in the photo looks like they could be a lot bigger. 
It's not the only part about WandaVision that fans are excited about, either. In September, after Disney released the first trailer for the TV show, fans went wild for the fact that both of the title characters could be seen wearing more classic costumes. The first trailer showed Wanda and Vision seemingly jumping through different decades of sitcoms, with one of the 'episodes' appearing to be seen. And while the outfits look more Halloween costume-y than like superhero uniforms, it's definitely a nice nod to the comics.