It's been a long wait, but Sony and Marvel's upcoming untitled Spider-Man 3 film is finally set to come out this year. While production on the film continues, several cast members from the movie have shared our first new glimpses at the anticipated superhero film. Tom Holland, Zendaya, and Jacob Batalon all shared unique images featuring different moments from the upcoming Spider-Man 3 – but it's now been revealed that the film will be called Spider-Man: No Way Home.
A new video was shared confirming the title – as well as first look images you can see below the video.
This, we can confirm. #SpiderManNoWayHome only in movie theaters this Christmas. pic.twitter.com/kCeI8Vgkdm

— Spider-Man: No Way Home (@SpiderManMovie) February 24, 2021

Last night, fans were confused by the titles that the cast members shared. For example, the image shared by Tom Holland reveals all three cast members in some kind of abandoned location. Meanwhile, Jacob Batalon's image shows the trio at an abandoned stairwell. Finally, Zendaya shared an image that shows herself alongside Tom Holland as they look over Jacob Batalon at his laptop. What's more, in addition to the images they each shared, they also revealed a variety of titles for Spider-Man 3. These titles include "Spider-Man: Phone Home," "Spider-Man: Home-Wrecker," and finally, "Spider-Man: Home Slice."
LEAKED: 3 NEW Spider-man 3 titles have just been leaked today #SpiderMan3 pic.twitter.com/kPbxf2UHDf

— Marley Swarbz (@MarleySwarbz) February 24, 2021
It's a bit of a confusing group of titles at first, but it's obvious that the cast members are playing with fans. No doubt everyone is eager to see the Marvel Cinematic Universe movie. In the meantime, though, at least we got to see actual photos from the movie. You can see the images each of the cast members shared down below.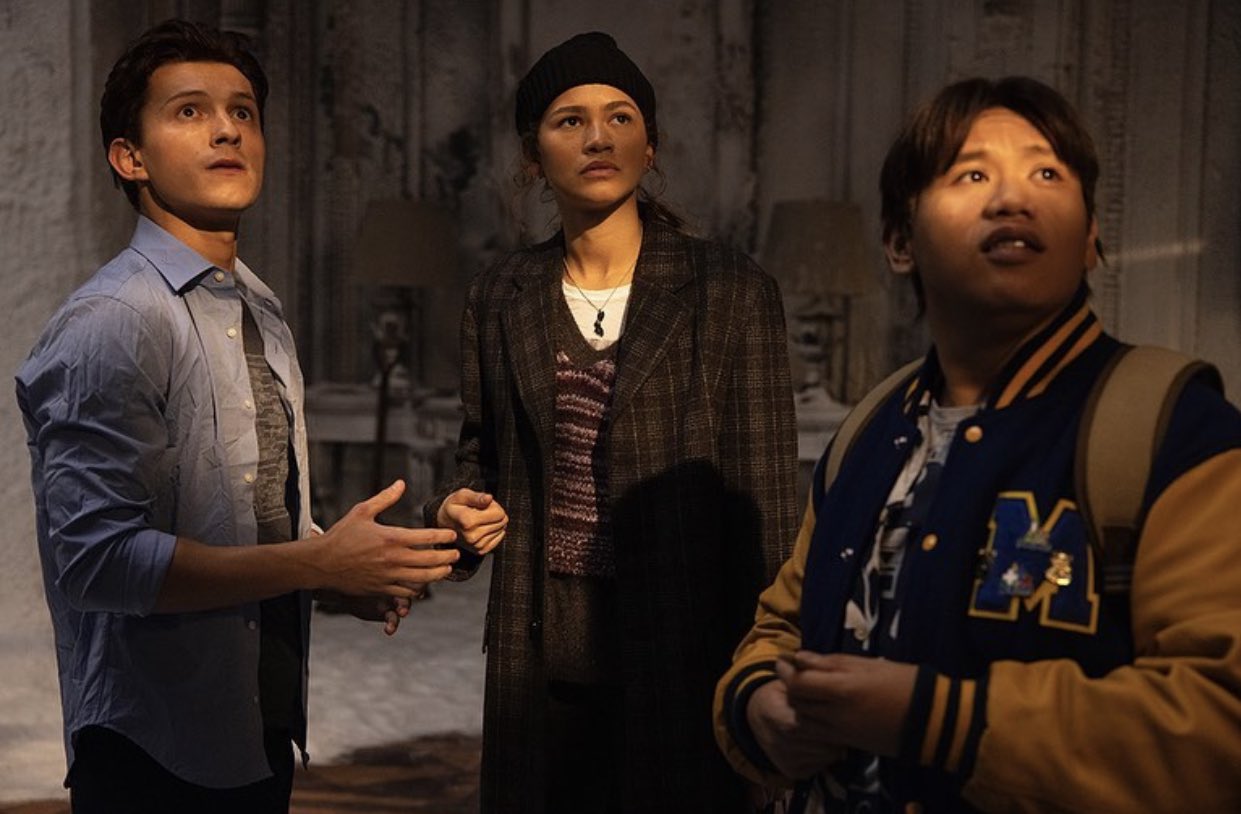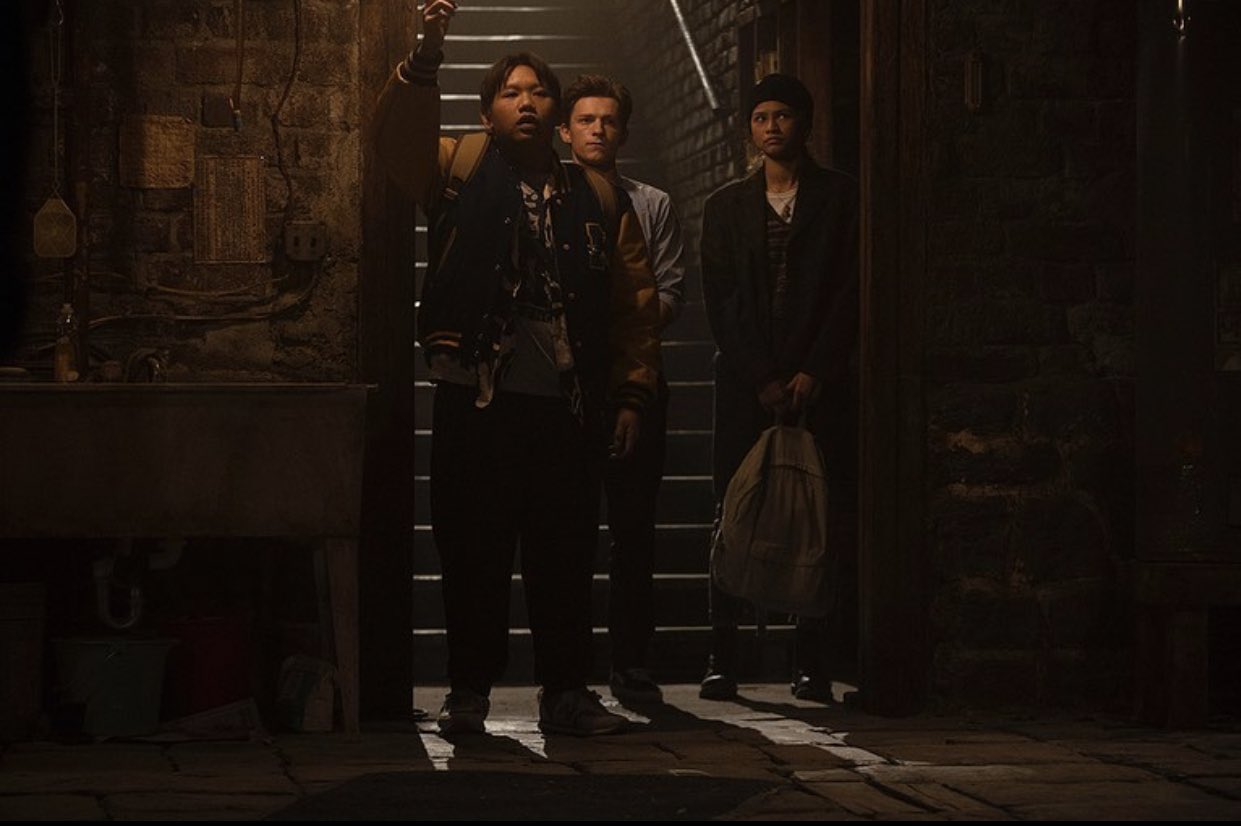 The cast for the upcoming film so far includes Tom Holland, Zendaya, Marisa Tomei, Benedict Cumberbatch, Jamie Foxx, Alfred Molina, Jacob Batalon, and Tony Revolori. On top of these confirmed cast members, there's also a variety of other individuals also rumored to be appearing in the new film – which could lead to some exciting surprises for long-time Spider-Man film franchise fans. Hopefully we'll have more details soon, so stay tuned to ScreenGeek as we have them.
Spider-Man: No Way Home is scheduled to hit theaters on December 17, 2021.