Ever since it was announced at San Diego Comi-Con in 2018, fans have been overly excited to see Blade come into the Marvel Cinematic Universe and to see Mahershala Ali take up the role of the Daywalker. Blade went from a D-List comic book character mostly ignored to a fan favorite after the Wesley Snipes films brought him into the mainstream in the late 90's. When Kevin Feige dropped that bombshell at SDCC, fans exploded. We really haven't heard that much news since the announcement. No real new updates of any kind. We don't even have a release date for the film yet. That is, until now.
Marvel India, an official Marvel account, posted a now deleted tweet that showcased a rundown of some upcoming films and their release dates. Of the six films they posted, Eternals, Doctor Strange in the Multiverse of Madness, Thor: Love and Thunder, Black Panther: Wakanda Forever, The Marvels, and Blade, we knew the release dates for the first five. However, they just dropped an October 7th 2022 date for Blade that, until now, we had no idea!
As stated above, this tweet has since been deleted, meaning that it would seem they weren't supposed to post this just yet! And, as Marvel has been laying the groundwork with name dropping vampires in Loki, could we see the Daywalker sooner than we thought?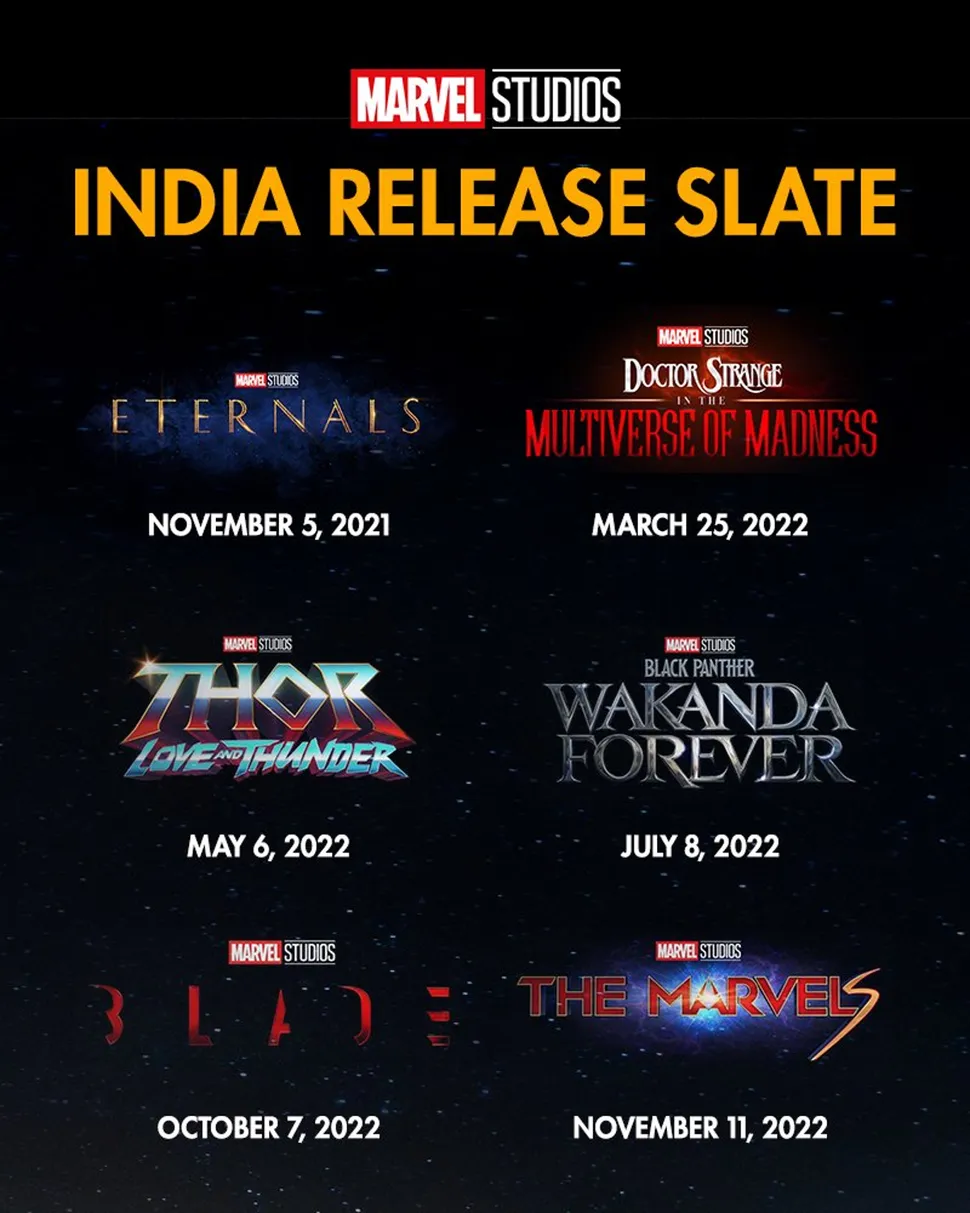 Well, it would seem this tweet was deleted because it was a mistake. That release date may have been set from before the pandemic and thus is no longer valid for that particular film. In fact, this movie isn't even meant to begin production until July of 2022, giving them only three months to shoot edit, do visual effects and sound, and market the film before that date. That's just not feasible. So, while we all would have loved to see Blade next October, the most likely release date will be October of 2023.
Are you excited for the MCU version of Blade? Let us know in the comments below!