Most moviegoers know what they're getting from a Ridley Scott big-budget film. Epic shots of the world the plot inhabits, top-level actors, and sometimes a good story. His latest film, The Last Duel, has all that and a bit more with an underlying message that fits into the 'Me Too' era. If that last put you at unease, good. The movie earns the attention it wants and uses some stellar performances from its cast to hit the point home.
The Last Duel, director by Scott, stars Matt Damon (Sir Jean de Carrouges), Adam Driver (Jacques Le Gris), Jodi Comer (Marguerite de Carrouges), and a very platinum blonde Ben Affleck (Pierre d'Alençon). The plot follows three different perspectives from Damon's, Comer's, and Driver's characters' that are intertwined by a series of events that come together in a thought-provoking manner. The lives of these characters come to a head in this true story that became known as the last legally sanctioned duel in France's history.
In terms of the directing, The Last Duel reminded me why Scott is at a masterclass level. I'll be honest and haven't really been a fan of Scott's work since 2007's American Gangster. With The Last Duel, Scott was able to dig deep into his arsenal that made this movie on par with Gladiator and the director's cut of Kingdom of Heaven. He's able to implement a realistic view of this harsh world and yet at the same time uses that to convey the brutal nature of politics.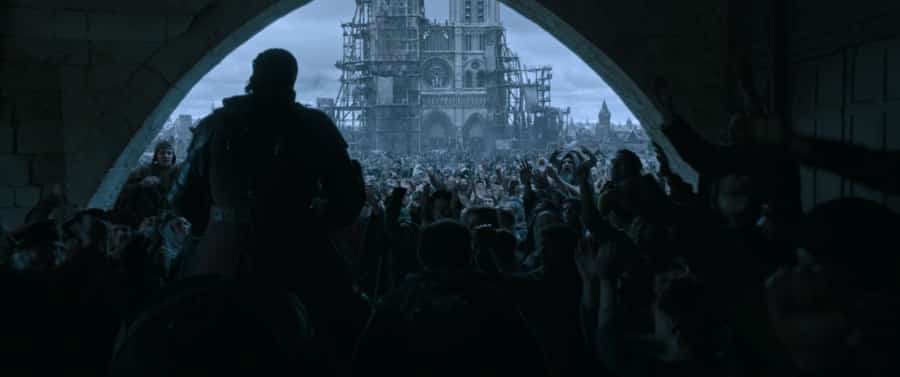 There are even a few great battle scenes that add more to what is to come from the casts' performances.
I would be lying if I didn't say that the main cast has come to play in The Last Duel. The relationship between Sir Jean, Marguerite, and Gris is key to the evolution of the plot. Driver has yet to half-ass any of his past performances—in my mind at least—and works well with Damon's role. I got a sense that the two spent time off camera to put the right pieces together so that their characters' long history comes off as genuine.
The two succeed this and Scott's direction convinced me that these characters had indeed been to hell and back within the world of The Last Duel. That perfect mix helped show the disintegration of their relationship at a decent pace with only a few hiccups.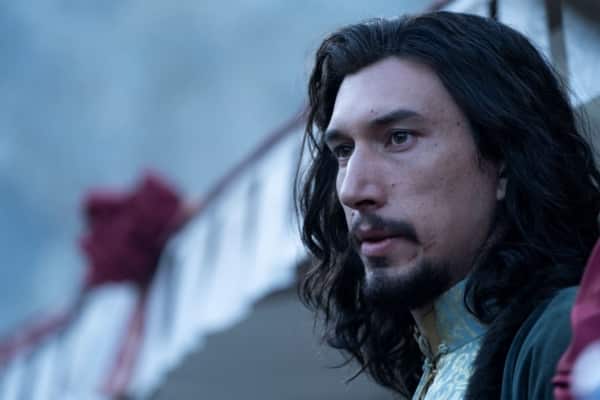 Comer and Affleck find themselves on another level. Affleck displayed a different side of his standard acting. Truthfully, I wanted more of Affleck because the guy stole every scene he was in. His portrayal gave off the right amount of playfulness when the plot needed it and was able to turn the character around into a more serious depiction at the drop of hat effortlessly.
His role alongside Driver's even helped brings a close look at the nature of toxic masculinity. While Affleck might be getting some nominations thrown at him during award season, Comer deserves every award.
The actress continues to show a great deal of range in The Last Duel. The writing from Nicole Holofcener, Affleck, and Damon calls for Comer to use a variety of authentic emotions and pulls it off. One scene involves Comer becoming the focus of a cross-examination. Her performance reflects real-world events where a victim of rape or assault becomes the target and is ridicule for any action on their part.
I couldn't help but think of the countless stories told during the 'Me Too' movement where victim-blaming was weaponized. Comer uses her skills to bring us into the mindset of her character's life before, during, and after the trial that was amazing.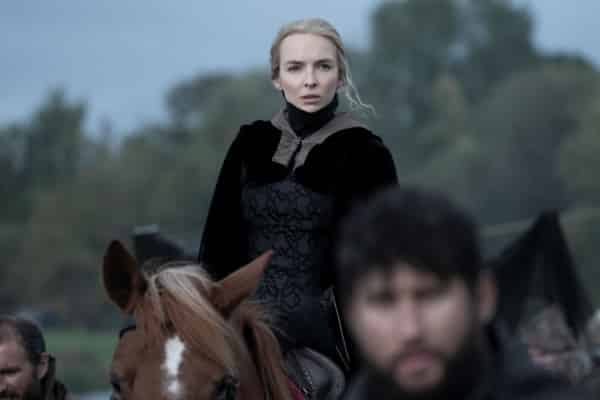 The incredible acting and production values of The Last Duel are the main highlights, but I felt that some of the handling of the story could've used a bit more work. The film is broken up into several chapters, but the time jumps within each chapter can come off a bit sloppy. What also doesn't help the movie is the pacing where it would've been possible to have a more fluid moving story if a scene or two were taken out.
The Last Duel has just about all the right parts to make a great epic installment in Ridley Scott's long history in filmmaking. The events of today fit well within the context of the movie that makes most of the story digestible and will more than likely jumpstart certain conversations. The film may not be perfect – but it's something that people who enjoy a sword and shield setting with great acting can appreciate. Scott has my attention again and I can't wait to see what he does with House of Gucci.
Grade: B