Ruby Rose has been part of an interesting controversy after leaving the series Batwoman after its first season. She eventually claimed that working on the series was essentially too toxic to keep enduring. As a result, she left. Soon after, a production assistant on the show alleged that Ruby Rose was a "dictator" on the show's set and initiated her own "reign of terror." With several conflicting reports, Ruby Rose is now attempting to bring things back to her side of the story. And, in order to do that, Ruby Rose has compiled quite a few screenshots to explain her point of view on the Batwoman allegations.
As you can see below, CBR has compiled a variety of Instagram posts from Ruby Rose. These posts are made up of screenshots from emails, messages, and other bits of information between her and talent manager Carol Bodie.
This was what was first shared by Ruby Rose: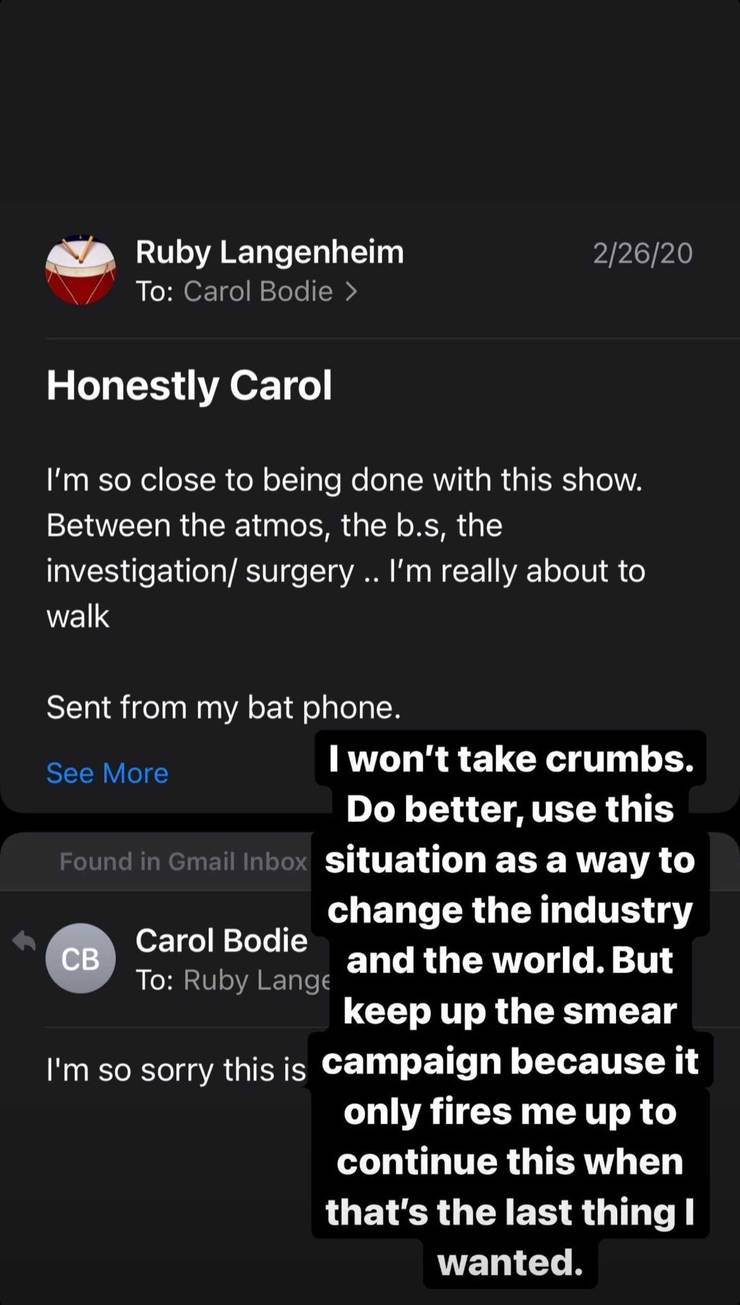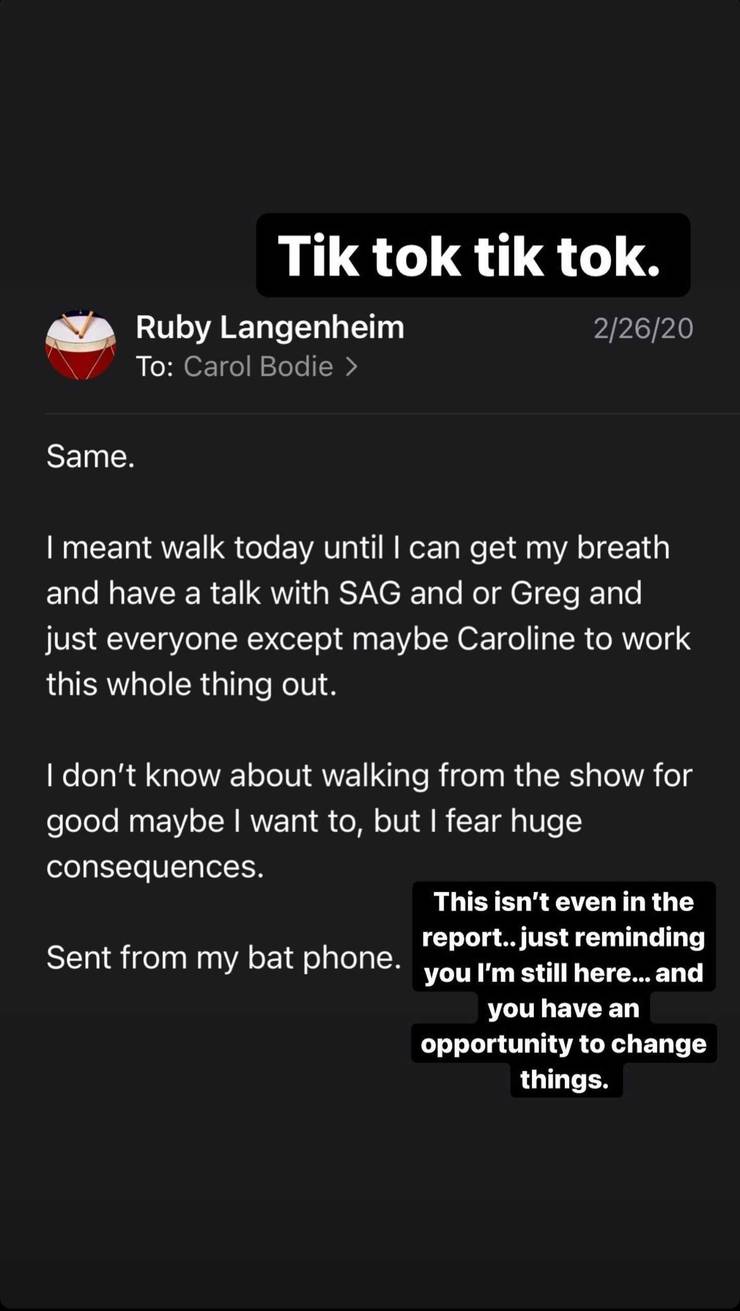 However, she did offer some praise for Greg Berlanti:
Ruby Rose then made some posts about showrunner Caroline Dries. These include some pretty hefty allegations.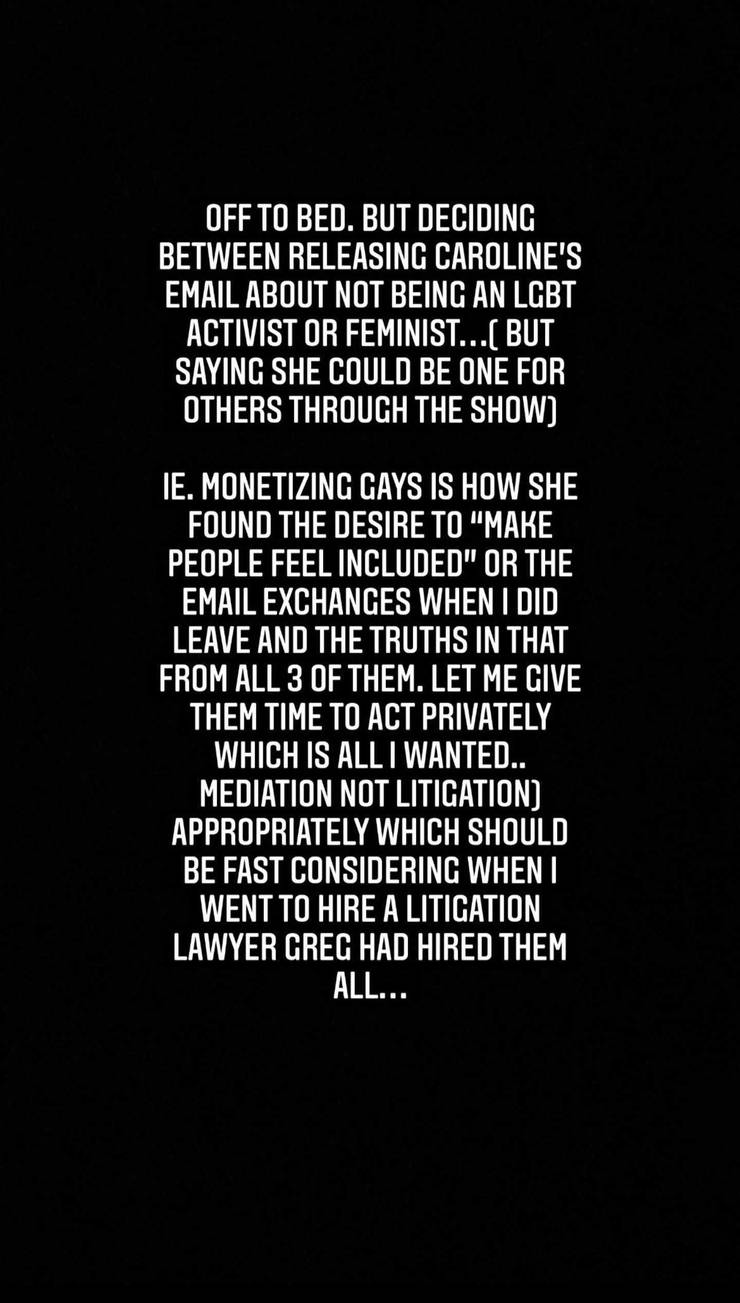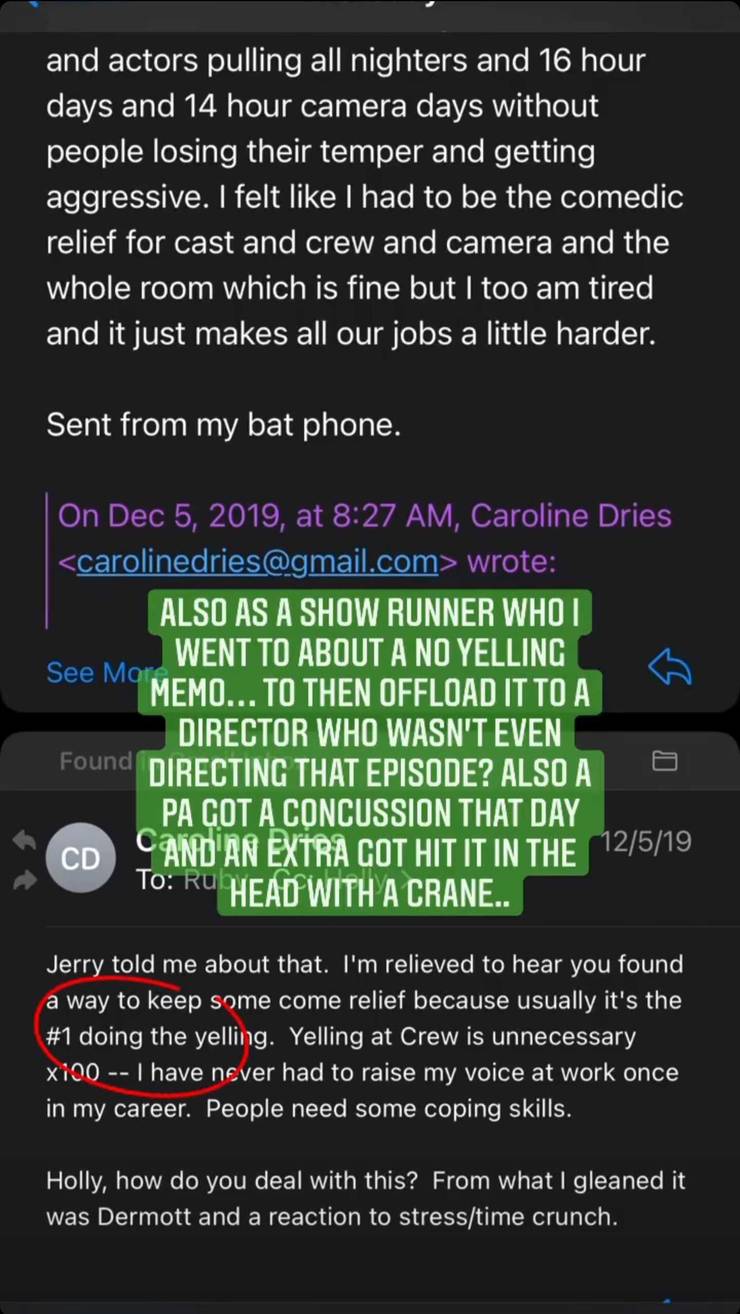 Ruby Rose also shared some issues that occurred over the subject of doing cover shoots after a major surgery.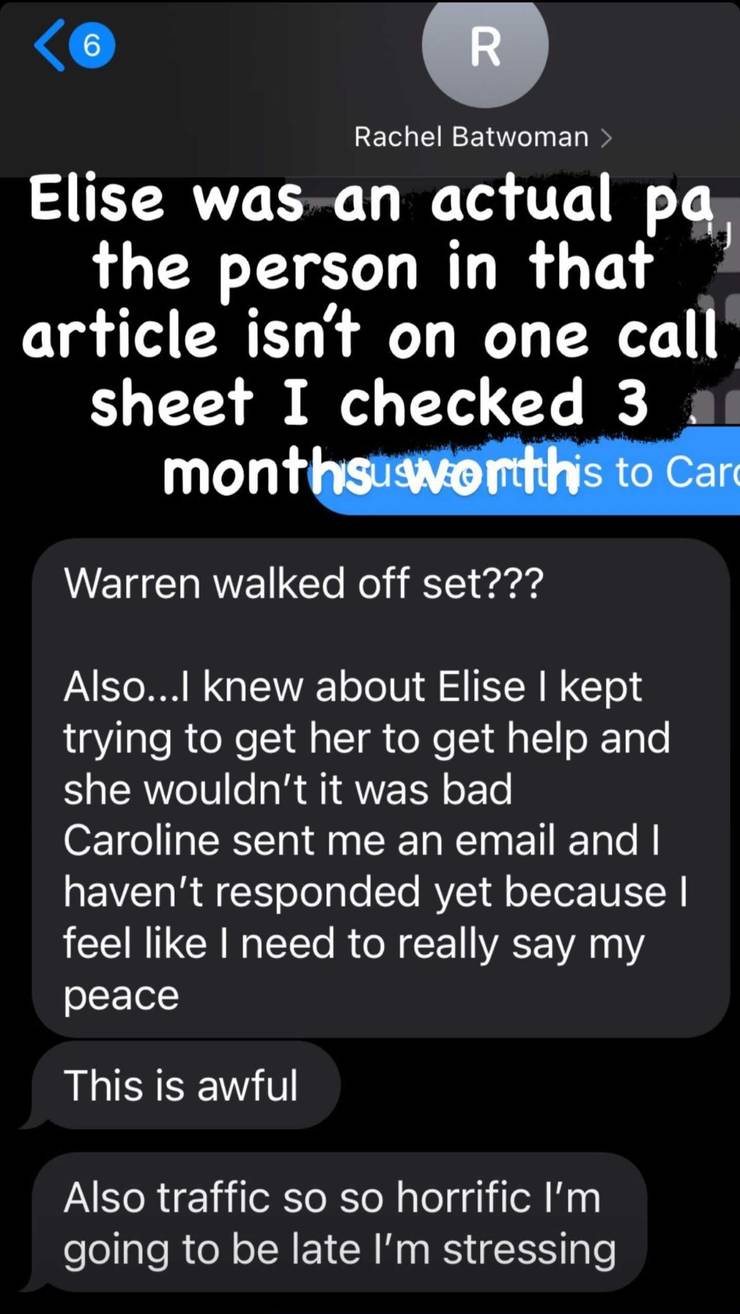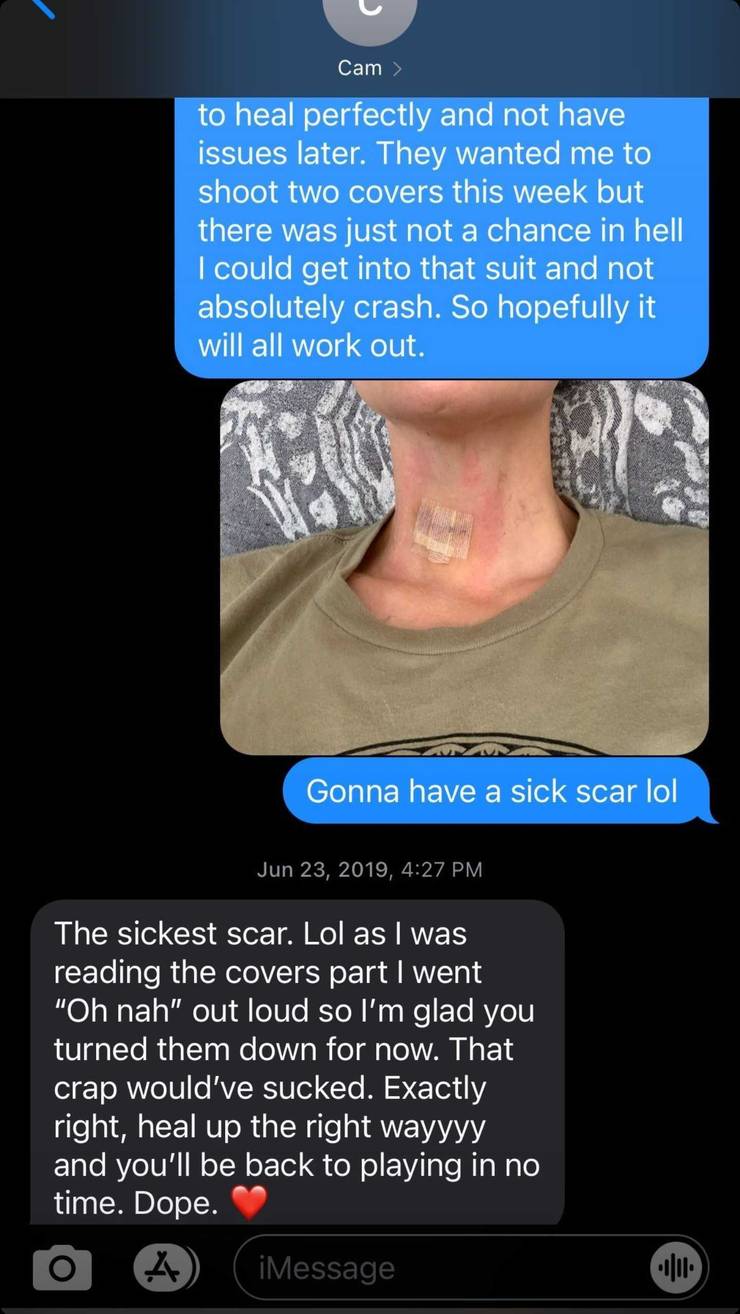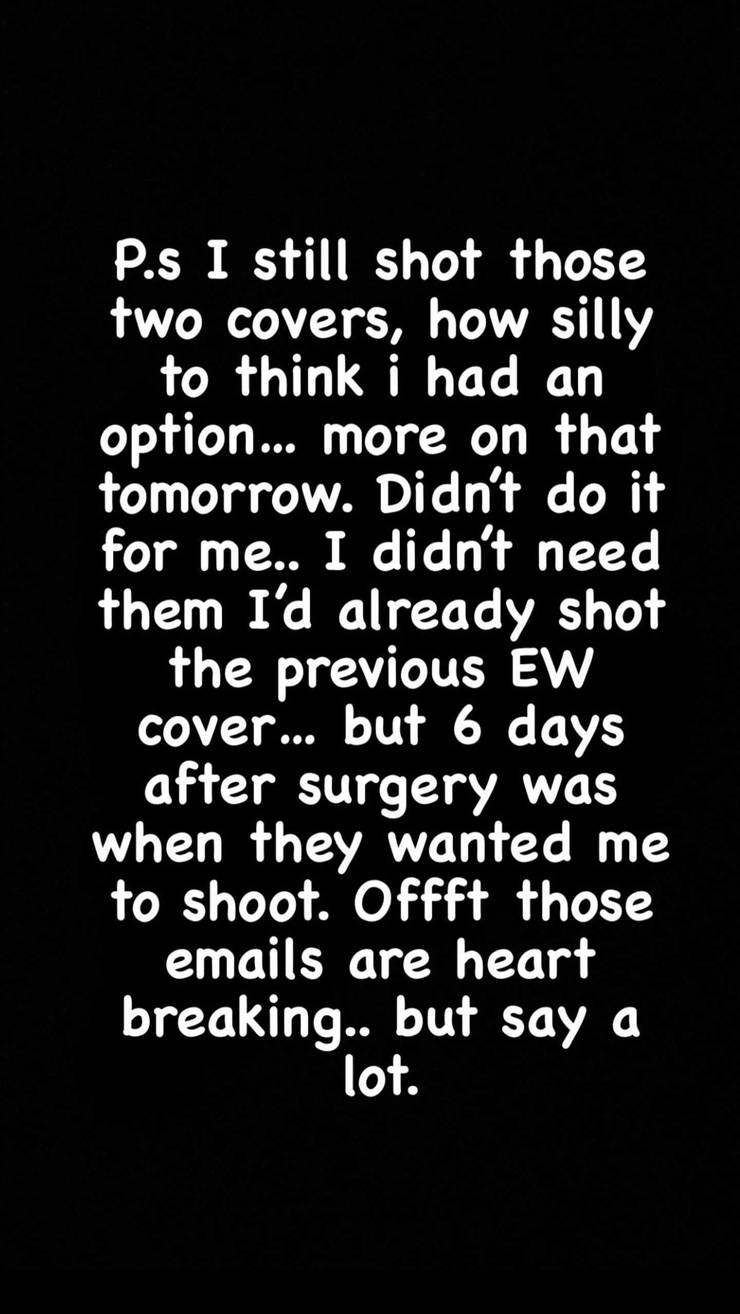 Furthermore, Ruby Rose also decided to tackle the CBR debacle by claiming their source doesn't seem to have been an actual PA on Batwoman. But CBR insists they were able to confirm as much.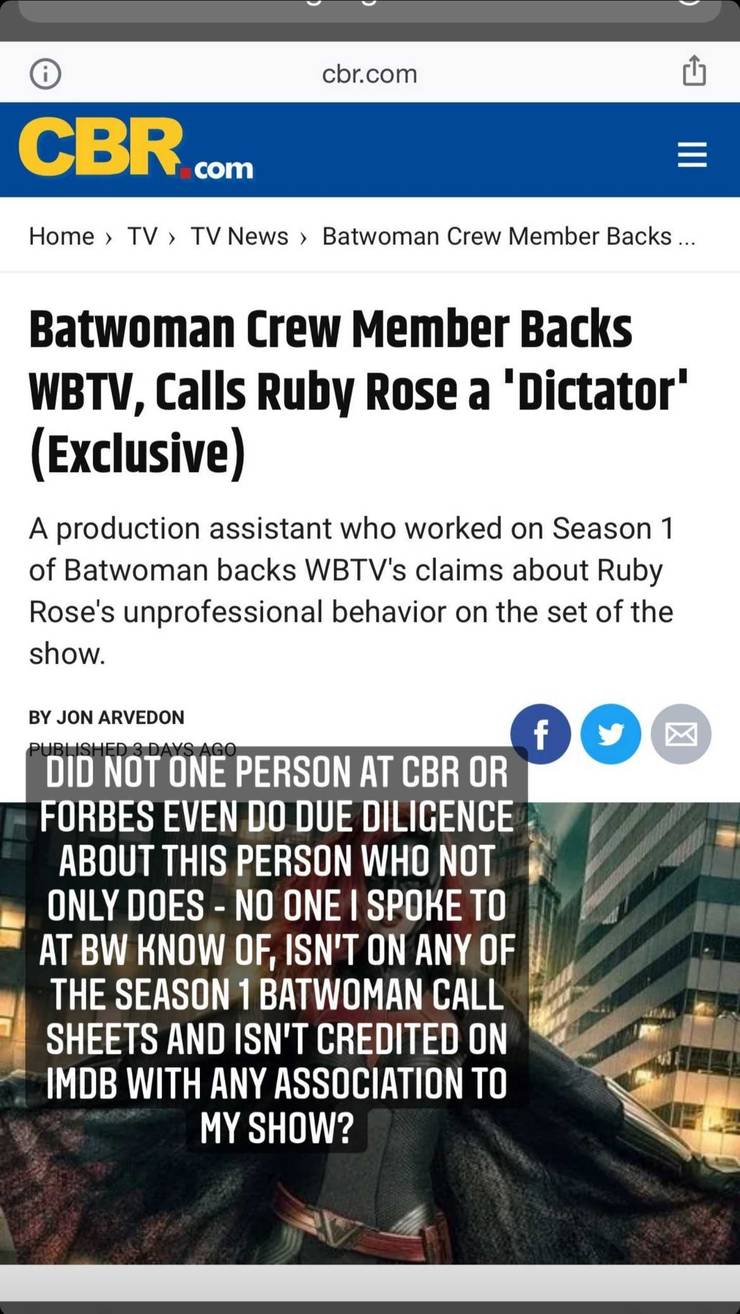 Ruby Rose then went back to the subject of doing cover shoots after her surgery and the related investigations.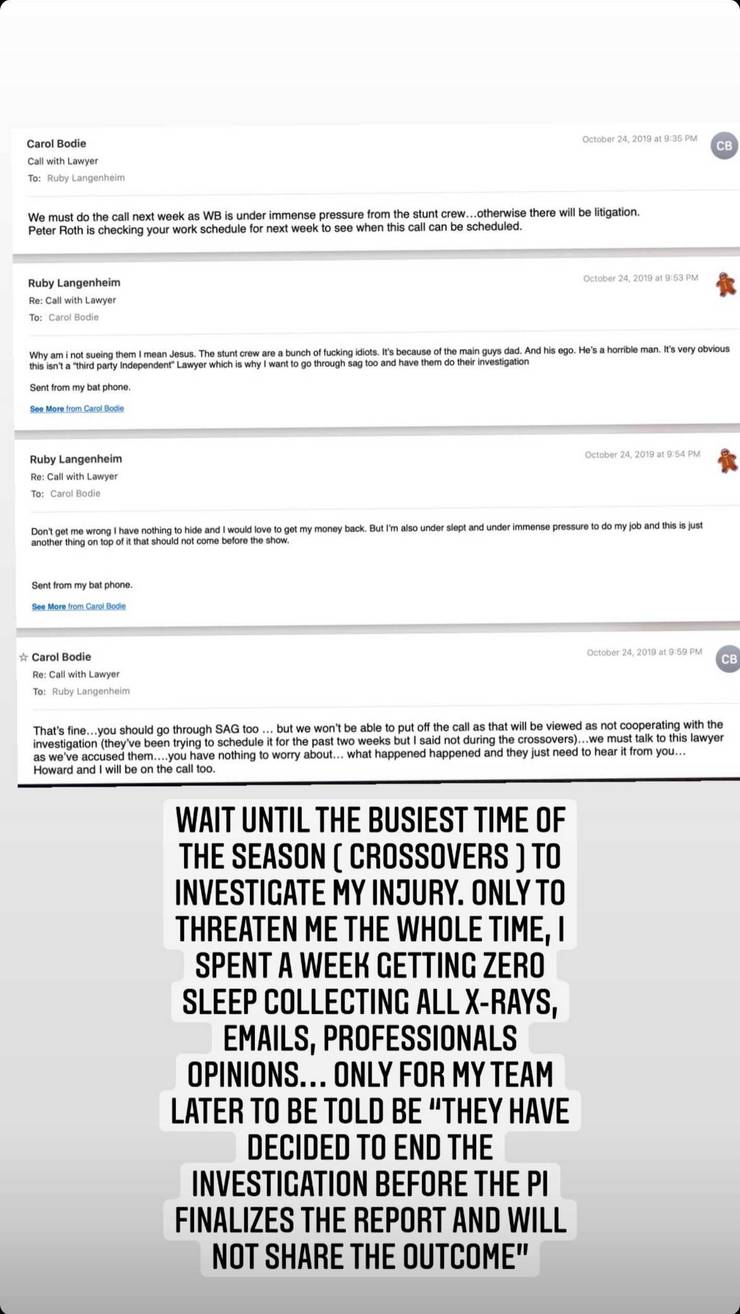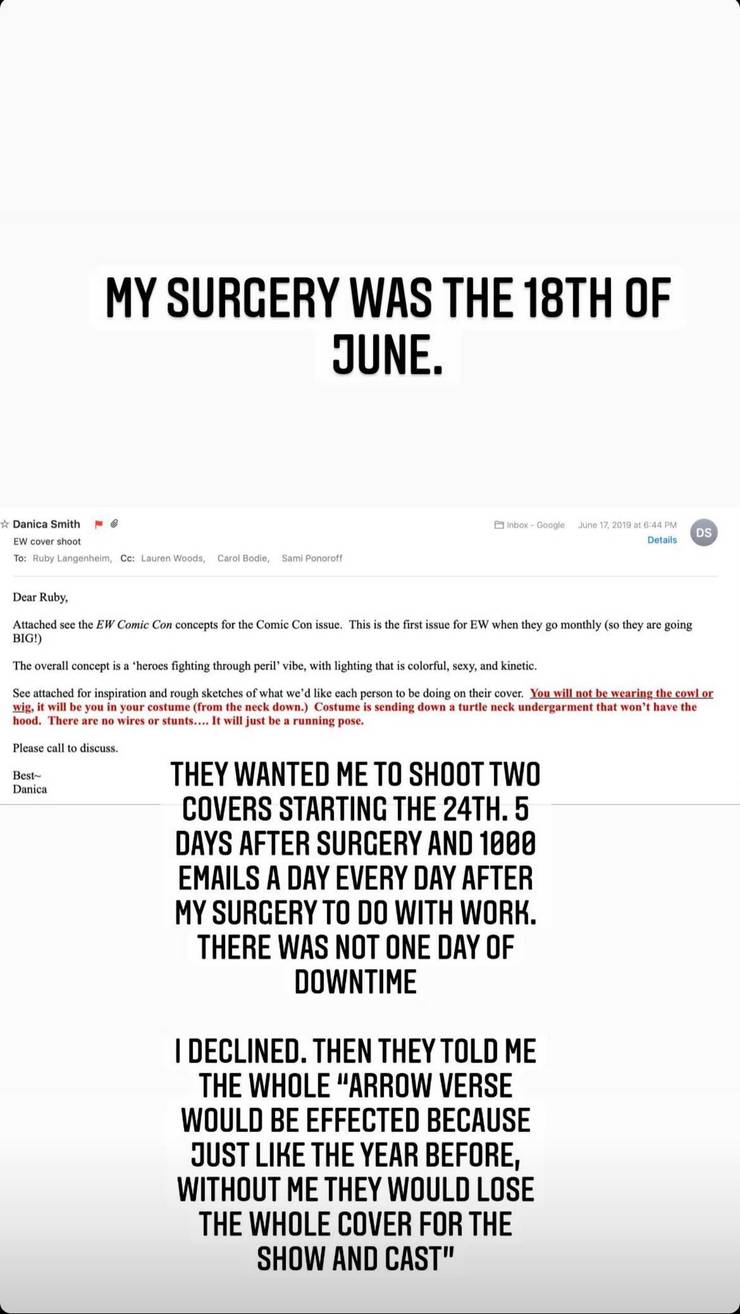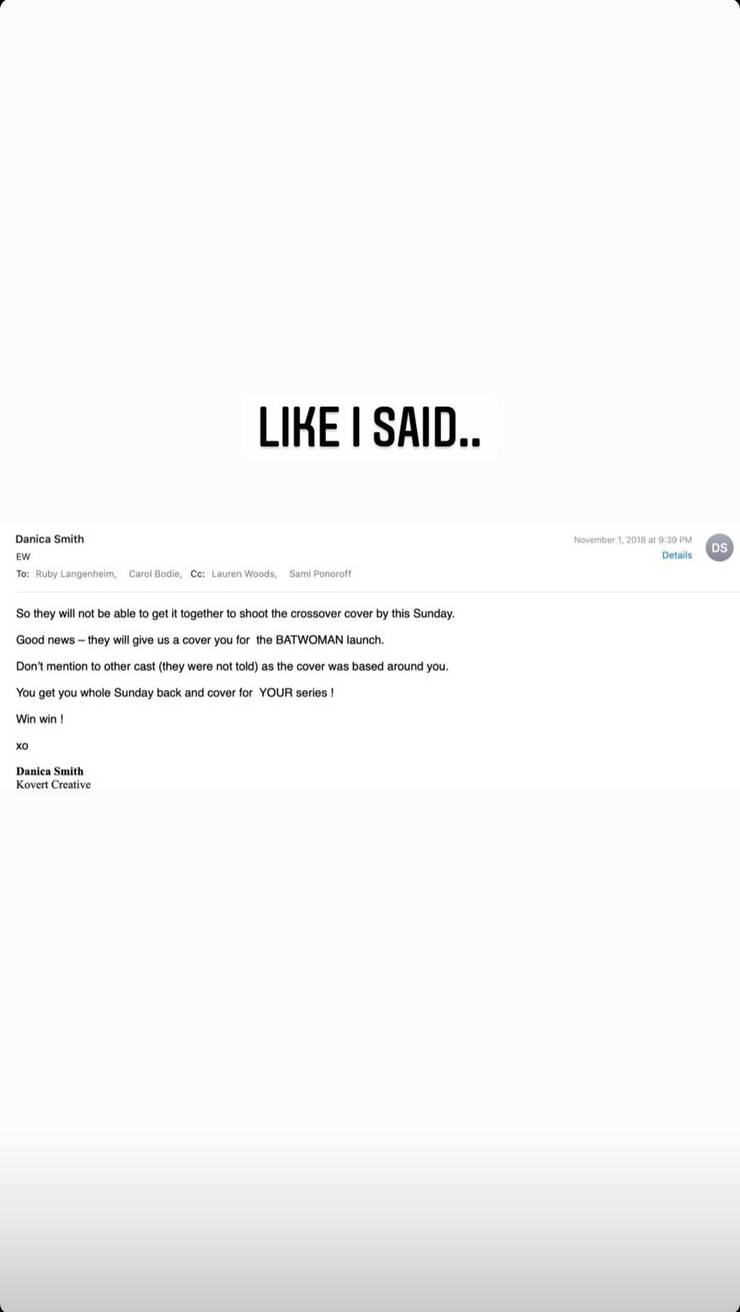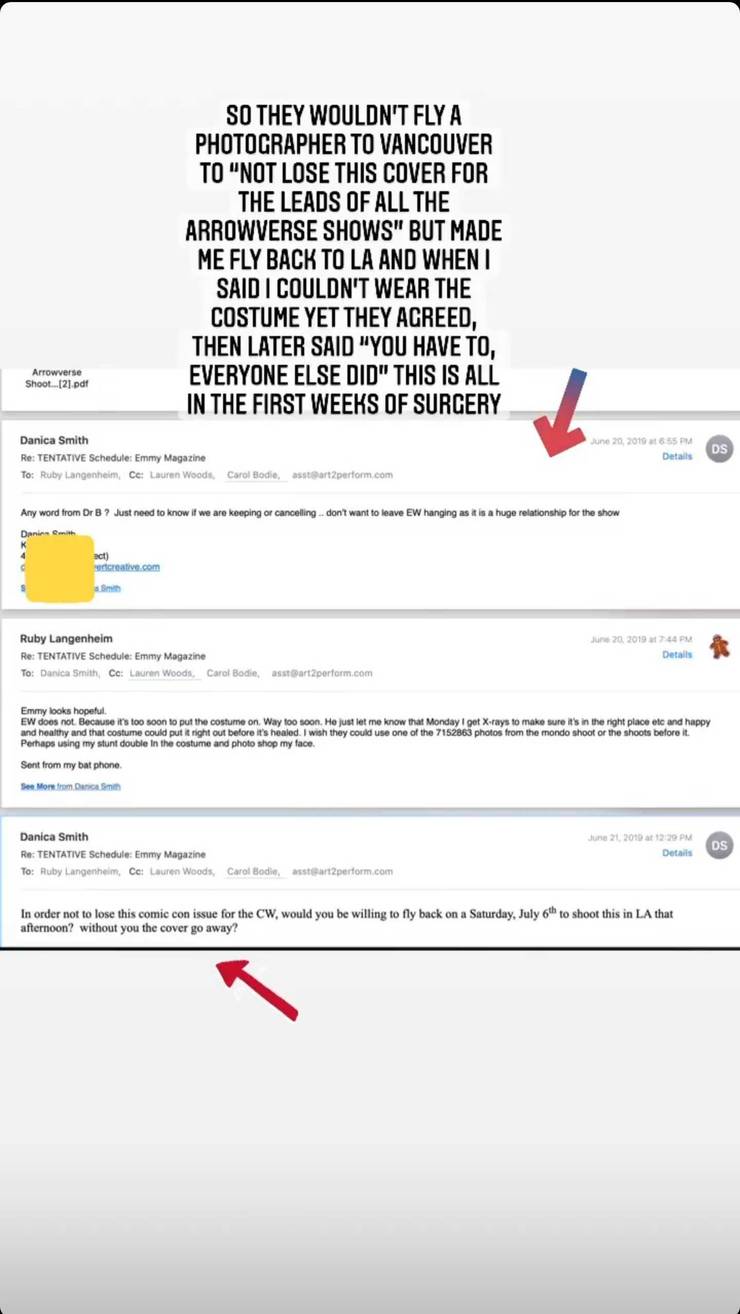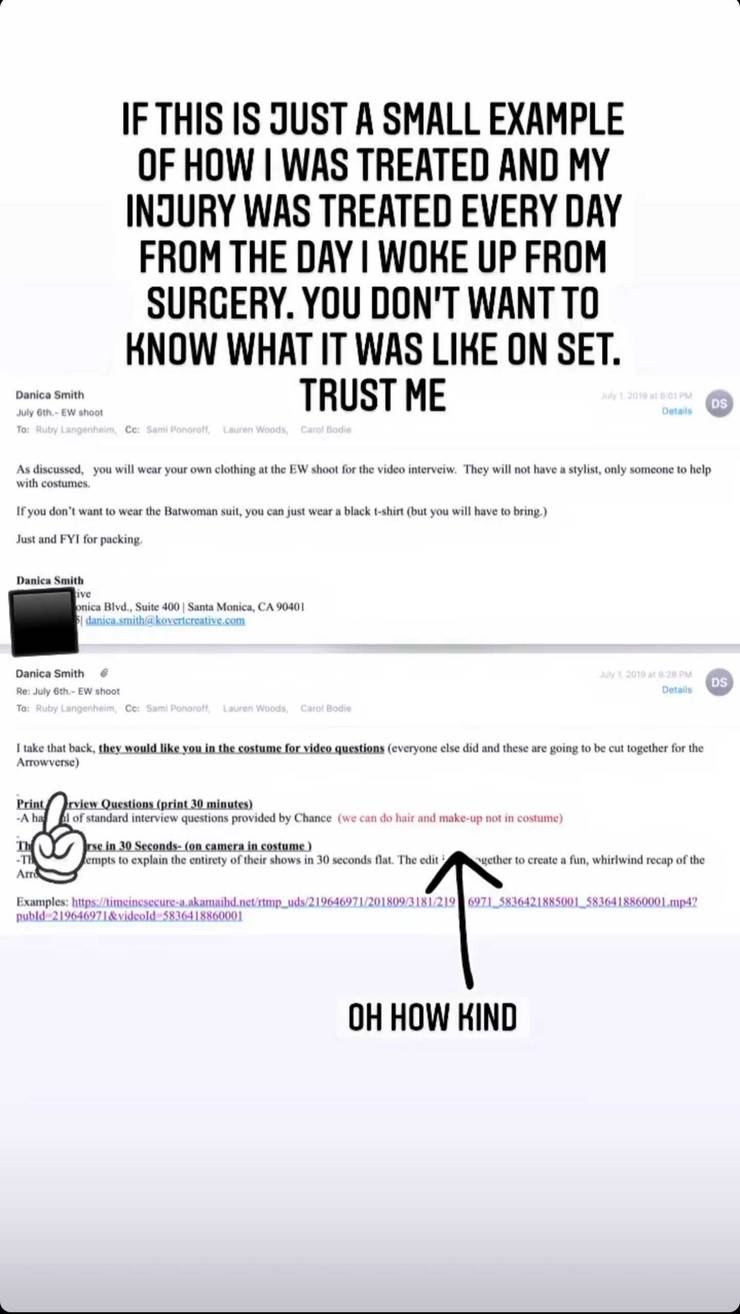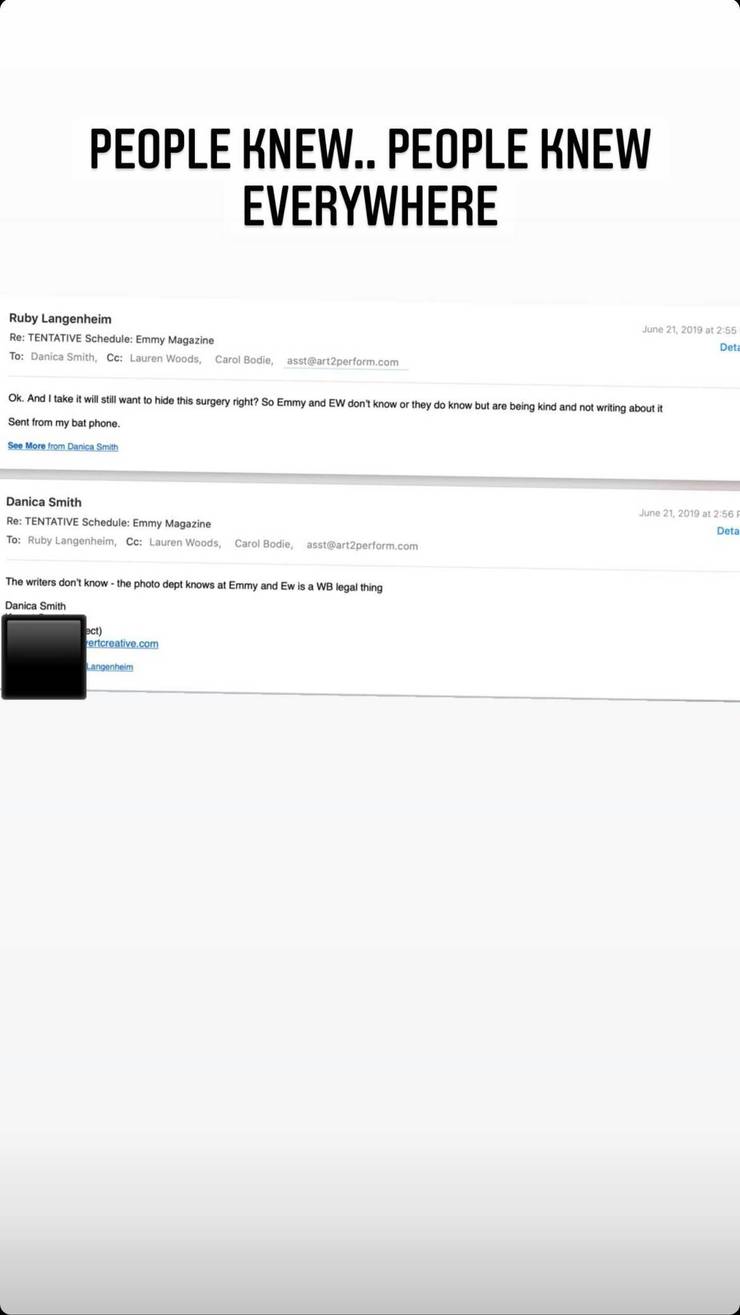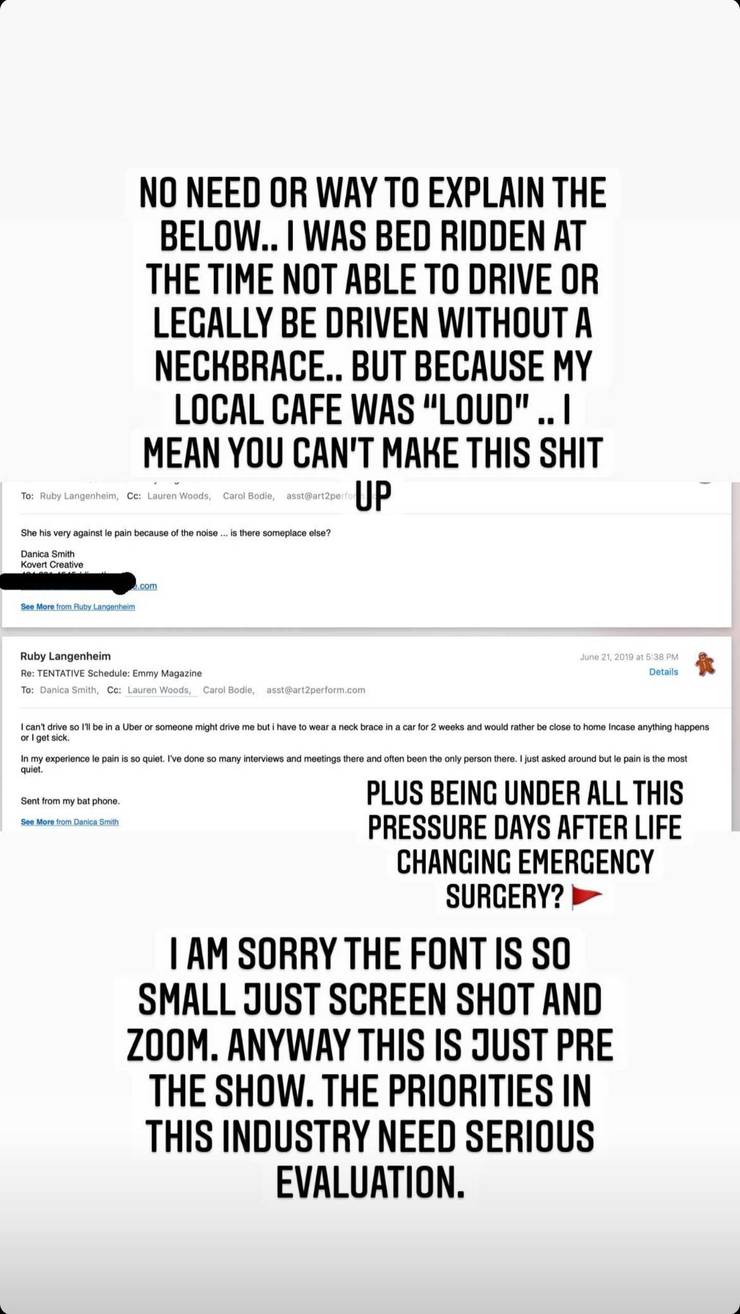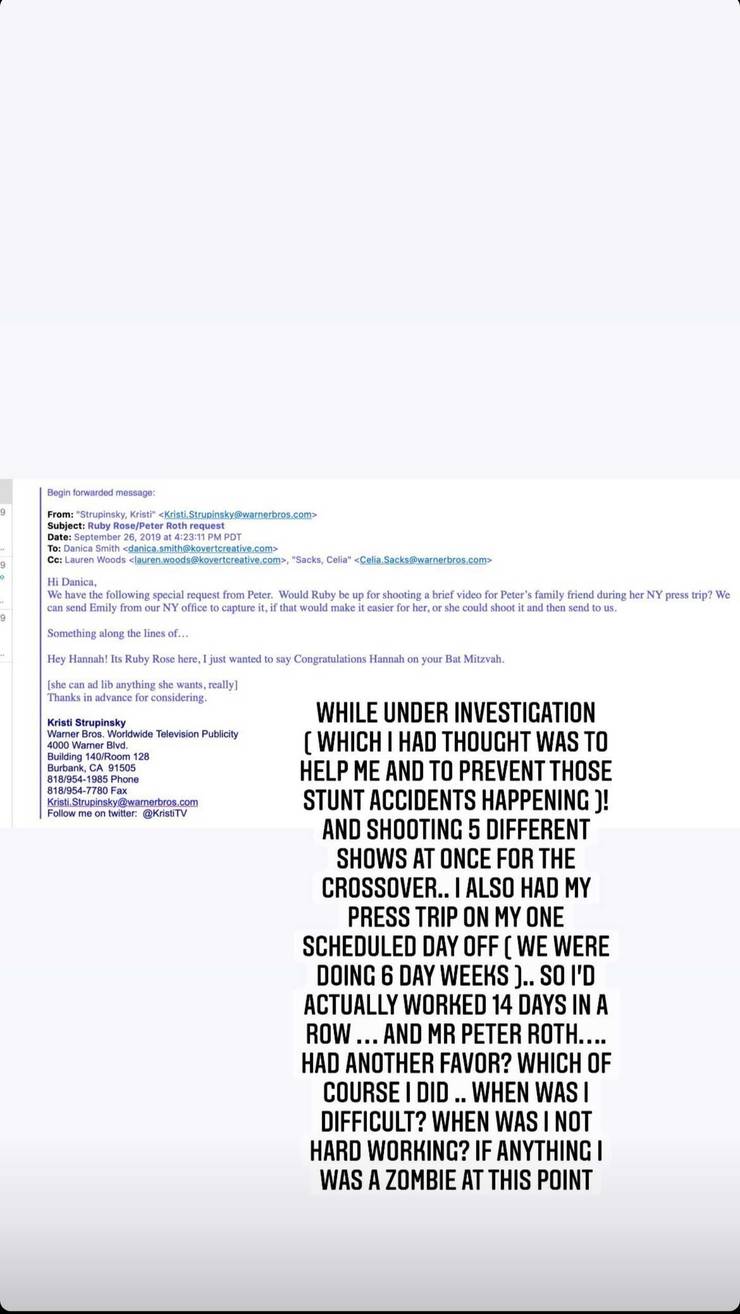 Finally, Ruby Rose explained how the atmosphere effects on the set like chemicals and fog were too much for her after surgery. Specifically, there was an open wound through her throat that was forcibly closing her throat after contact with the fog. As you can see explained in the following screenshots: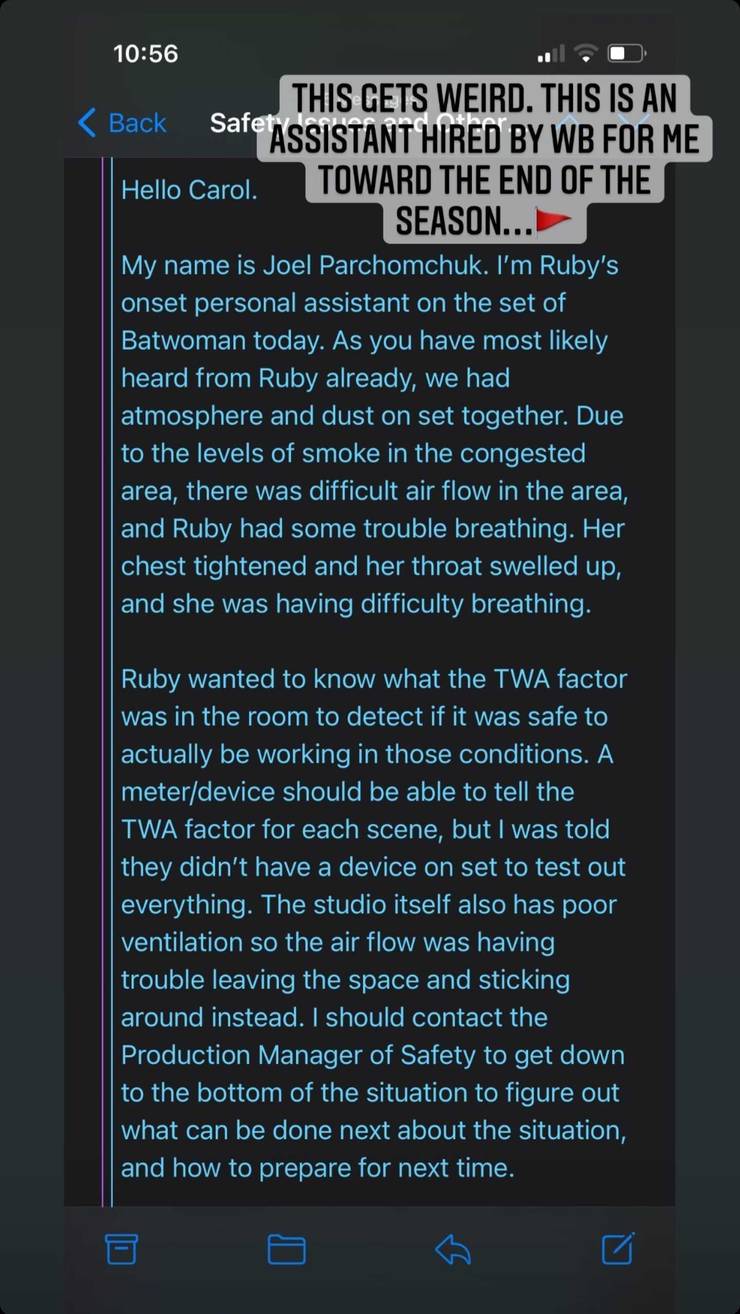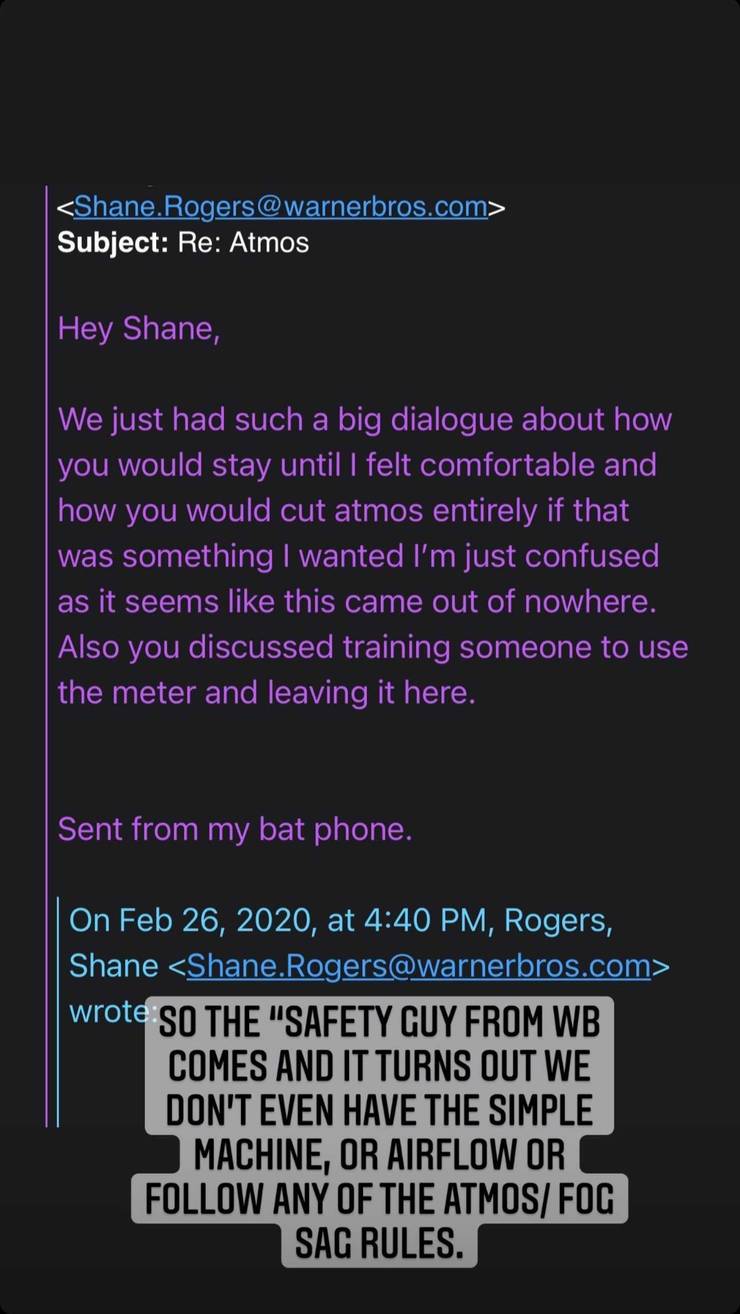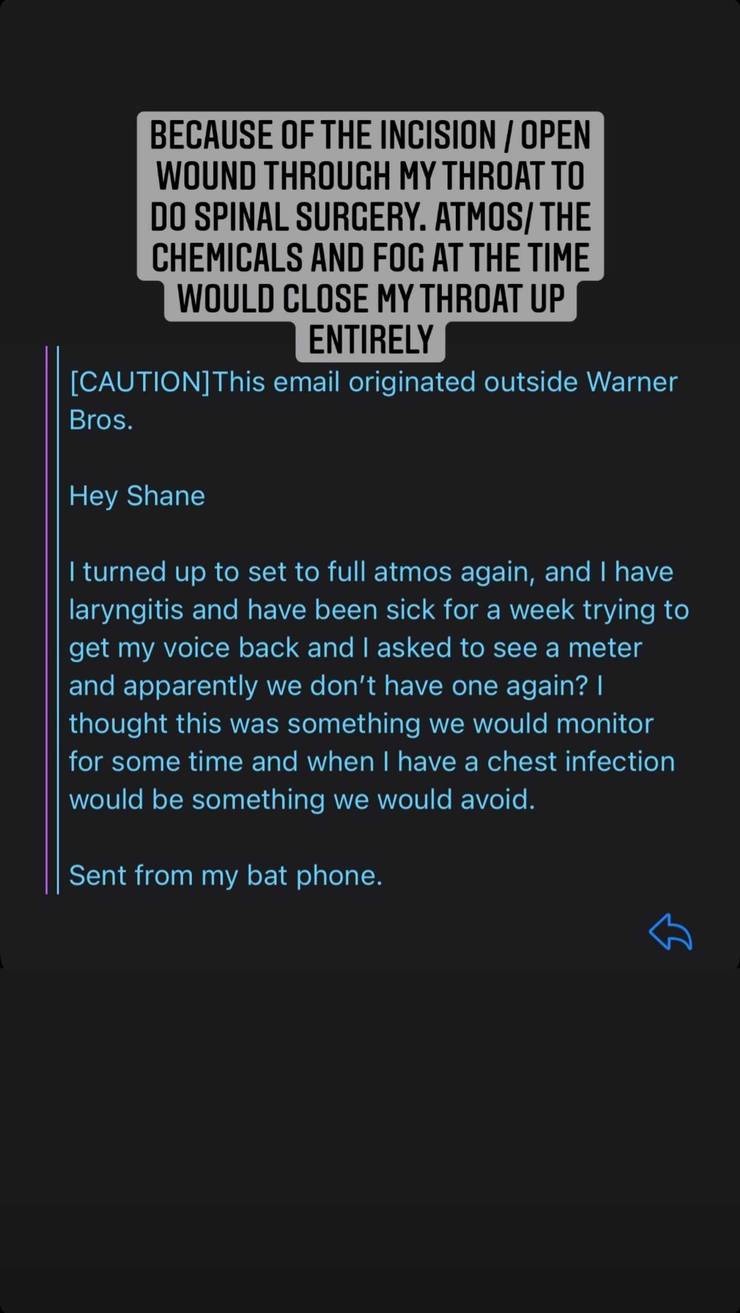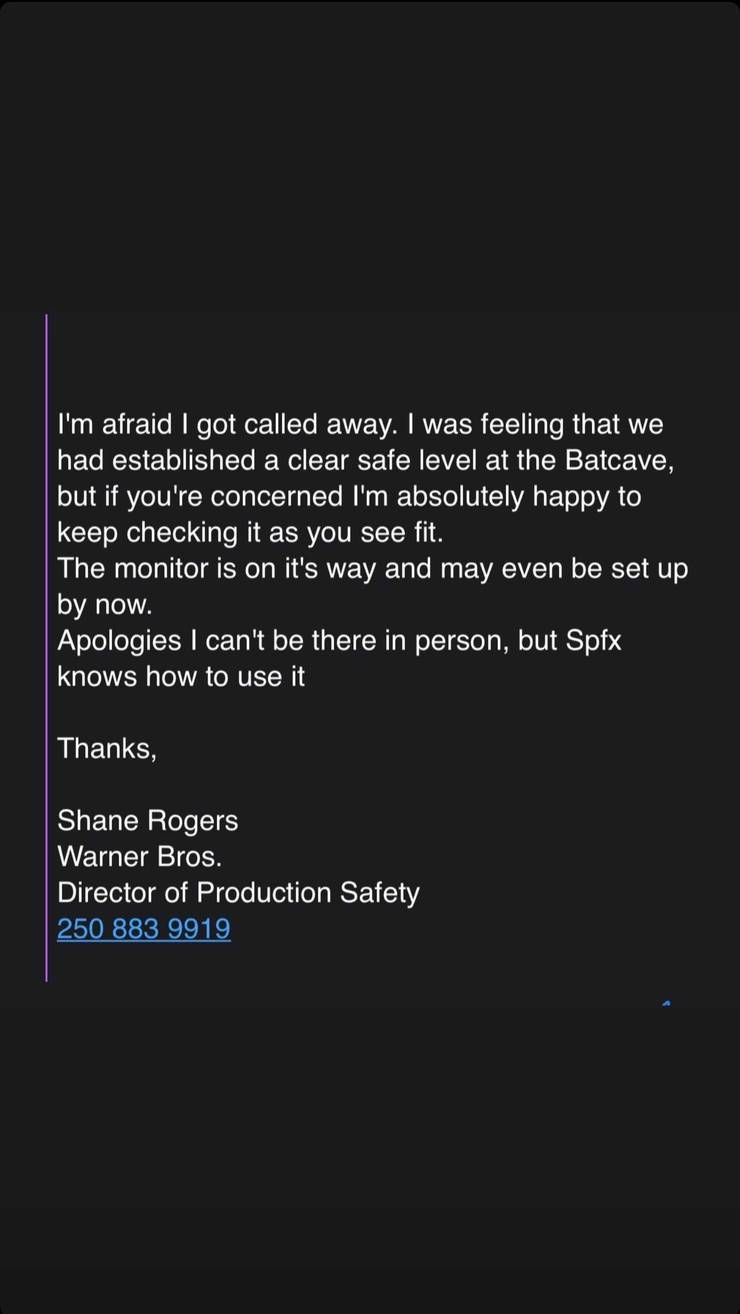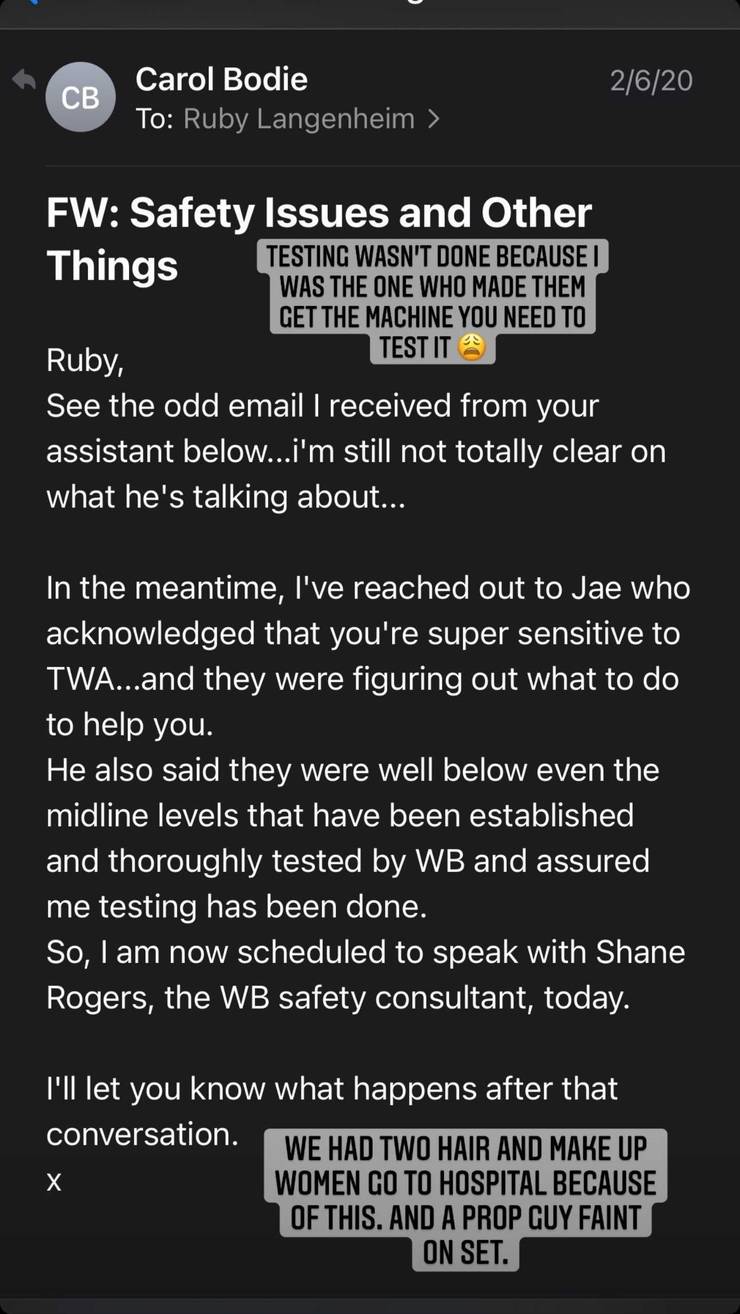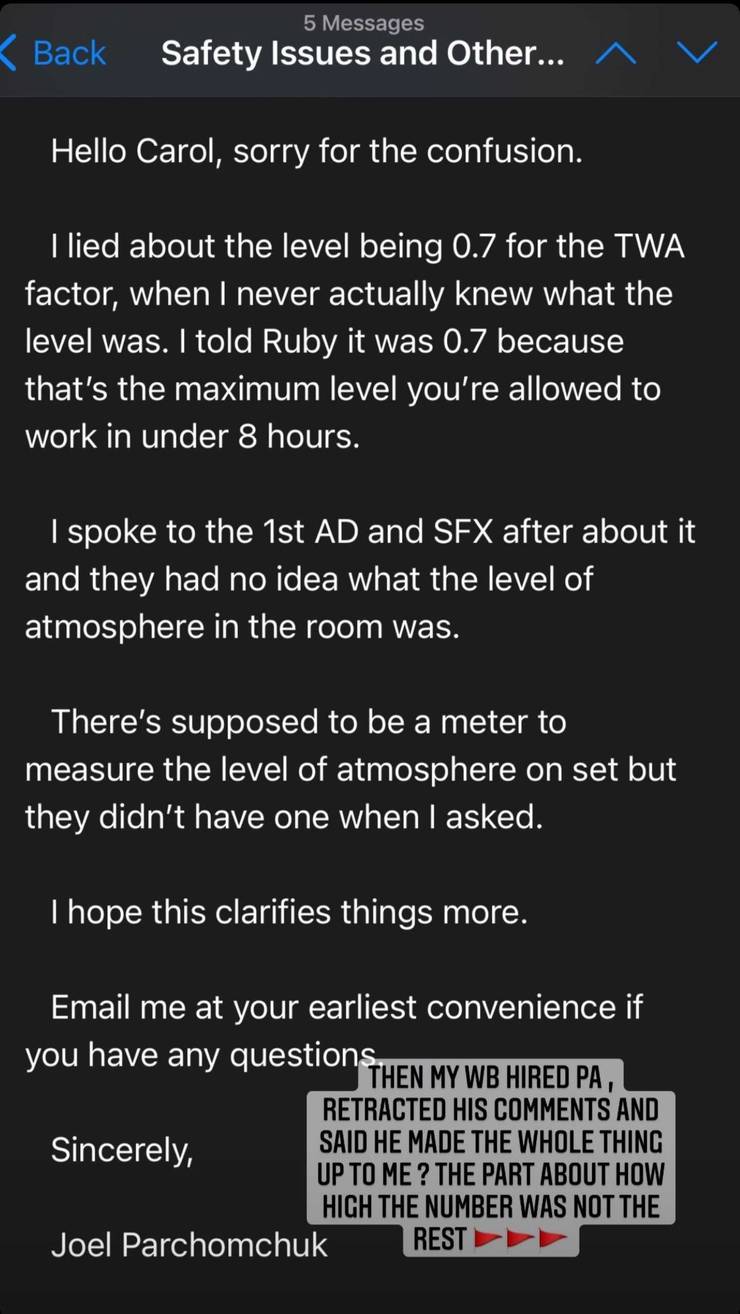 These allegations made by Ruby Rose over the CW series Batwoman are definitely worth taking into consideration. So far even Warner Bros has denied her past allegations, but with the evidence that Rose is throwing out there, it'll be interesting to see where this goes next.