Eternals is the latest entry into the very popular Marvel Cinematic Universe and while the reviews haven't exactly been overwhemingly positive from critics – it appears that some fans are already going on IMDb and giving it negative reviews without having seen the movie.
For those unaware, Eternals features the first openly gay male superhero, Phastos – as well as his husband Ben. Phastos is played by Bryan Tyree Henry, while Ben is played by Haaz Sleiman. The movie also has a gay kiss between the two characters. This relationship being featured in the movie appears to be the main reason for the fake reviews.
You can have a look at some of the reviews for yourself below:
Eternals has officially been review bombed on IMDb for a gay kiss.

Sincerely hoping this doesn't deter Marvel from doing more films like this. pic.twitter.com/0BH4DBHMmz

— Børk • 2 DAYS TILL ETERNALS • (@BorkEternal) October 27, 2021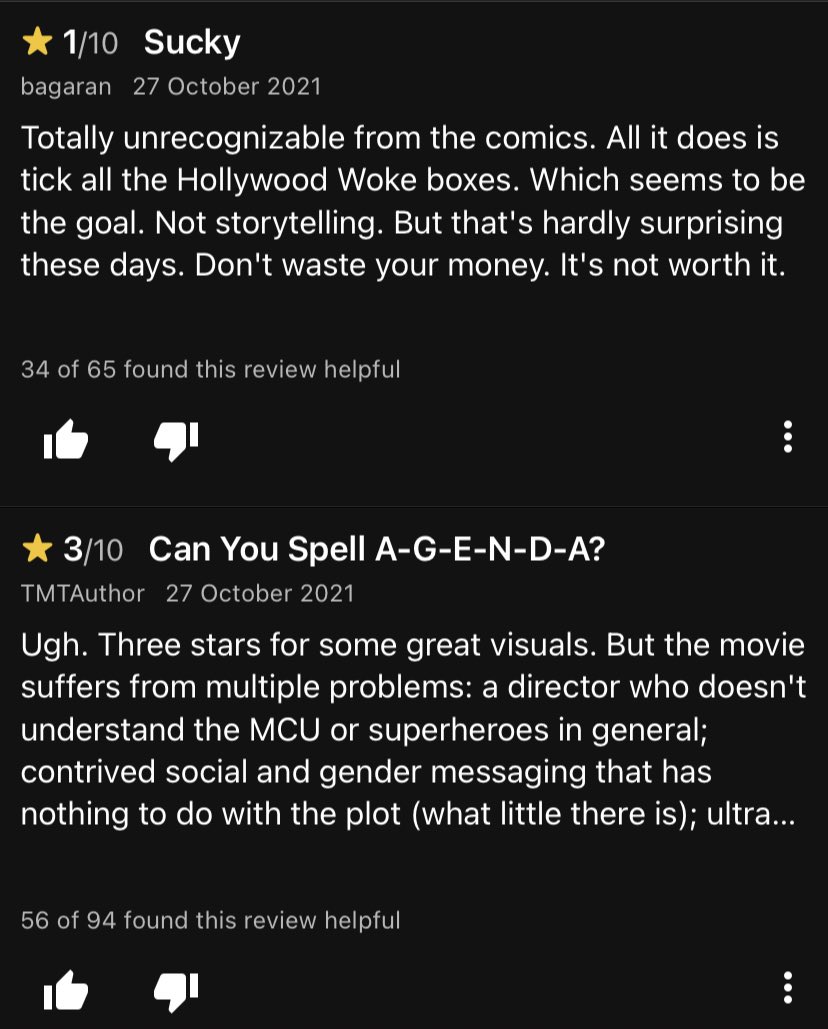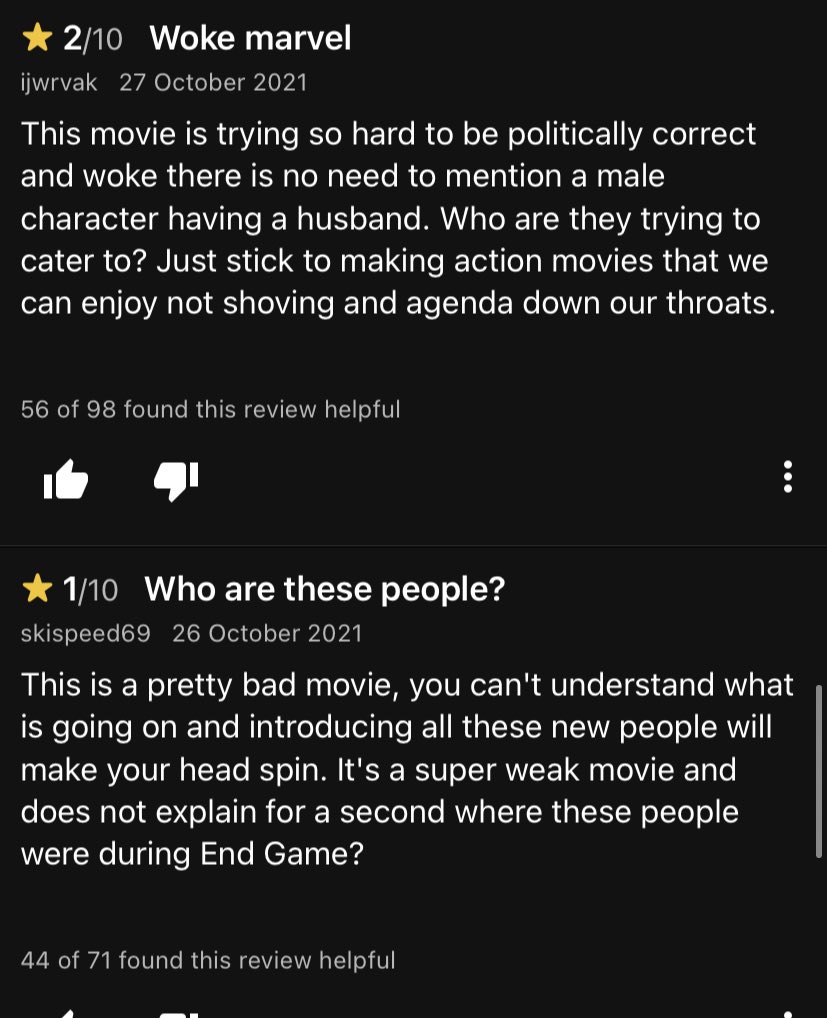 IMDb has since removed the reviews.
When speaking about the film's gay romance, Haaz Sleiman was quoted as saying:
"Beyond a dream come true, it's life-saving. I wish I had that when I was a kid to see this. My god. I wish! Can you imagine how many lives this is going to be saving — kids, young queer folk, who are being bullied, committing suicide, and not seeing themselves being represented? And now they get to see this — it's above and beyond."
The film's director, Chloe Zhao, also gave her thoughts:
"What's important is to show that it isn't about a message we're trying to put out. I think finding authenticity in moments like that is crucial for me, so it doesn't feel forced, so you could actually relate to them. That's the most important thing. It's not just about being the first. It's about do you actually feel for them, whether you're gay or straight or whatever."
Eternals hits theaters everywhere on November 5th.