At the moment, the upcoming film Godzilla vs Kong has received some rather positive reviews ahead of its release in North America. Unfortunately, some reviews for the Kaiju flick have been popping up on IMDb with a very low 1*. While some would assume these reviews are legitimate, they are, in fact, not. It seems that toxic SnyderVerse fans, those hoping for Warner Bros to "#RestoreTheSnyderVerse", are intentionally review bombing Godzilla vs Kong.
One such intentionally negative review on IMDb reads as the following:
"I'm never gonna support WB/DC films at any cost until they restore the SnyderVerse," they stated.
Another insists Warner Bros needs to "look at satisfaction over profit":
"Give us what we want! [Warner Bros.] listen to your audience for once and look at satisfaction over profit," the review insisted.
Another reads:
"Please, Zack Snyder is one of the best directors ever…Zack SnyderCut is a masterpiece"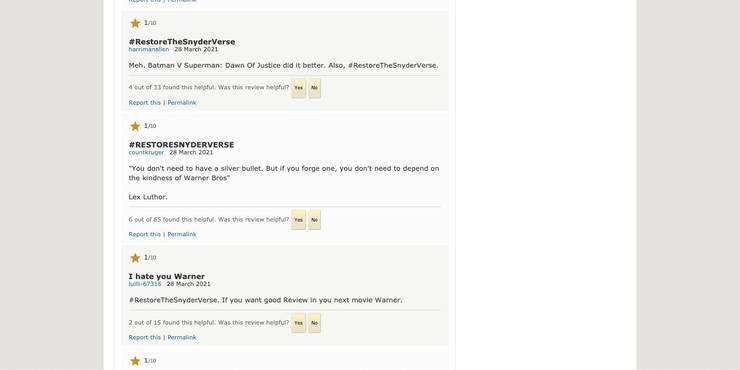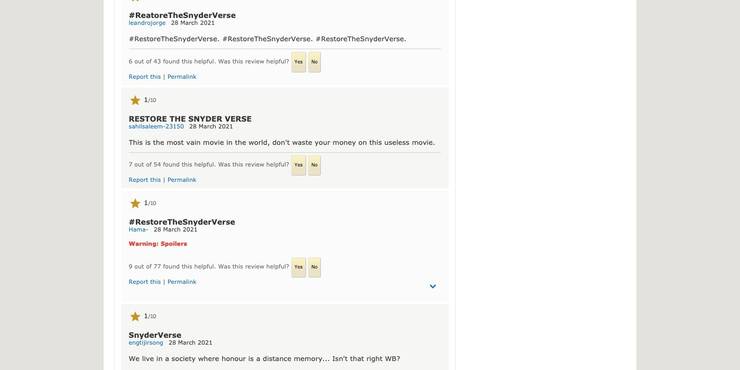 Currently, however, the number of toxic SnyderVerse fans attempting to review bomb Godzilla vs Kong is very little. The overall score for Godzilla vs Kong on IMDb is still very high at this moment, so it might be awhile before this review bomb has any real impact – if any – on the upcoming film. Considering the way the actual reviews have been, it looks like Godzilla vs Kong will be a success with fans – so there shouldn't be any need to worry. Let's just hope the toxic SnyderCut fans will fall back, however, as no one wants to deal with immature behavior.
Adam Wingard directed the new movie. The cast for the film includes Alexander Skarsgård, Millie Bobby Brown, Rebecca Hall, Brian Tyree Henry, Julian Dennison, Eiza Gonzalez, Demian Bichir, Shun Oguri, Kaylee Hottle, and Kyle Chandler.
Godzilla vs Kong will be available in theaters and on HBO Max for everyone to see beginning this March 31.