There are endless reasons to be excited for Spider-Man: No Way Home, the next stand-alone Spider-Man film. With the way Spider-Man: Far From Home ended, many fans were left hanging with questions and an eagerness to see what would happen next. Then, with Marvel and Sony working to build a series of multiverses, fans became curious for another reason. As it became apparent that Spider-Man: No Way Home would be creating a sort of "Into the Spider-Verse" type of storyline. And while it hasn't been confirmed if Tobey Maguire or Andrew Garfield will be showing up, it has been confirmed that some of their iconic villains will be. This notably includes Doc Ock, who we saw in the film's trailer, and now we have our first look at another villain – the Green Goblin – who's arrived on the film's poster.
While the first trailer for Spider-Man: No Way Home did tease the Green Goblin's appearance, this is the first official look at the character. Of course, it remains something of a tease for fans. As it turns out, the character can only be seen from a distance – and the details are murky to say the least. Nevertheless, it is undeniable – the shape in the background is clearly Green Goblin on his iconic hovercraft.
You can see the poster down below, featuring the Green Goblin: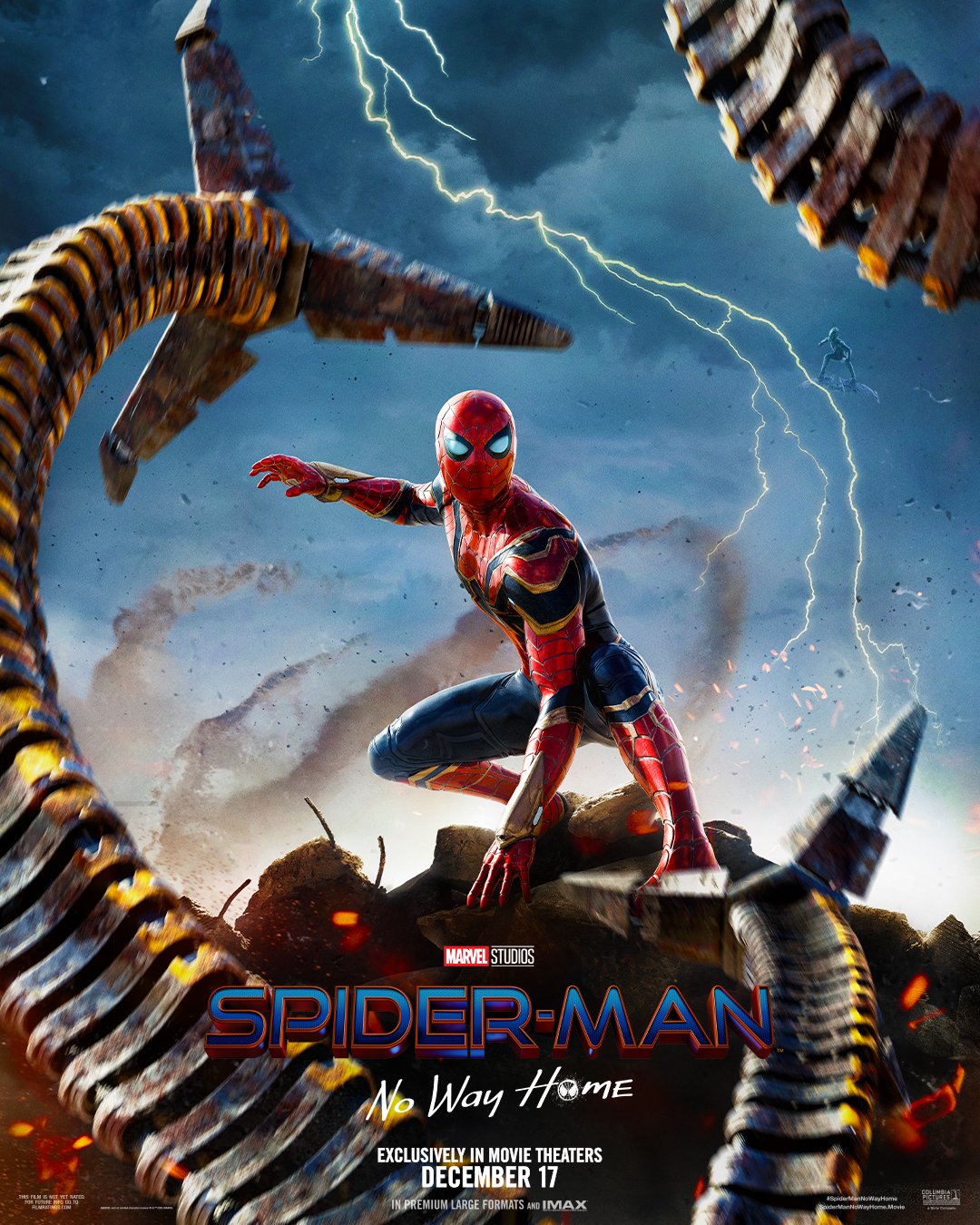 It's worth mentioning that he's not the only villain teased on the poster either. Aside from his appearance, we can clearly see Doc Ock's robotic tentacles in the foreground launching towards Spider-Man. What's more, the inclusion of lightning and sand on the poster seems to indicate the presence of both Electro and Sandman. As such, it'll be interesting to see if we get more in-depth looks at their characters sooner rather than later.
The upcoming MCU film was directed by Jon Watts from a script by Chris McKenna and Erik Sommers.
Tom Holland, Zendaya, Marisa Tomei, Benedict Cumberbatch, Jamie Foxx, Alfred Molina, Jacob Batalon, Tony Revolori, and Hannibal Buress are all attached to appear.
Spider-Man: No Way Home is currently scheduled to hit theaters on December 17, 2021.