One of Marvel's most beloved characters in The Punisher is getting a fresh new 13-issue series in 2022 – and with a new look. Marvel Entertainment announced today (Mon. December 12, 2021) that a new Punisher series is on the way, which will be penned by Jason Aaron and feature art from the dynamic duo of Jesus Saiz and Paul Azaceta. The new series launches in March and will be comprised of 13 oversized issues running monthly, taking the series into April of 2023.
In regards to the illustration, Saiz will be handling the present-day side of things, while Azaceta tackles flashback portrayals. The series will also give Punisher's skull logo a makeover after some controversy surrounding the image the past few years.
As you can see below, the new logo is definitely different than what fans are used to: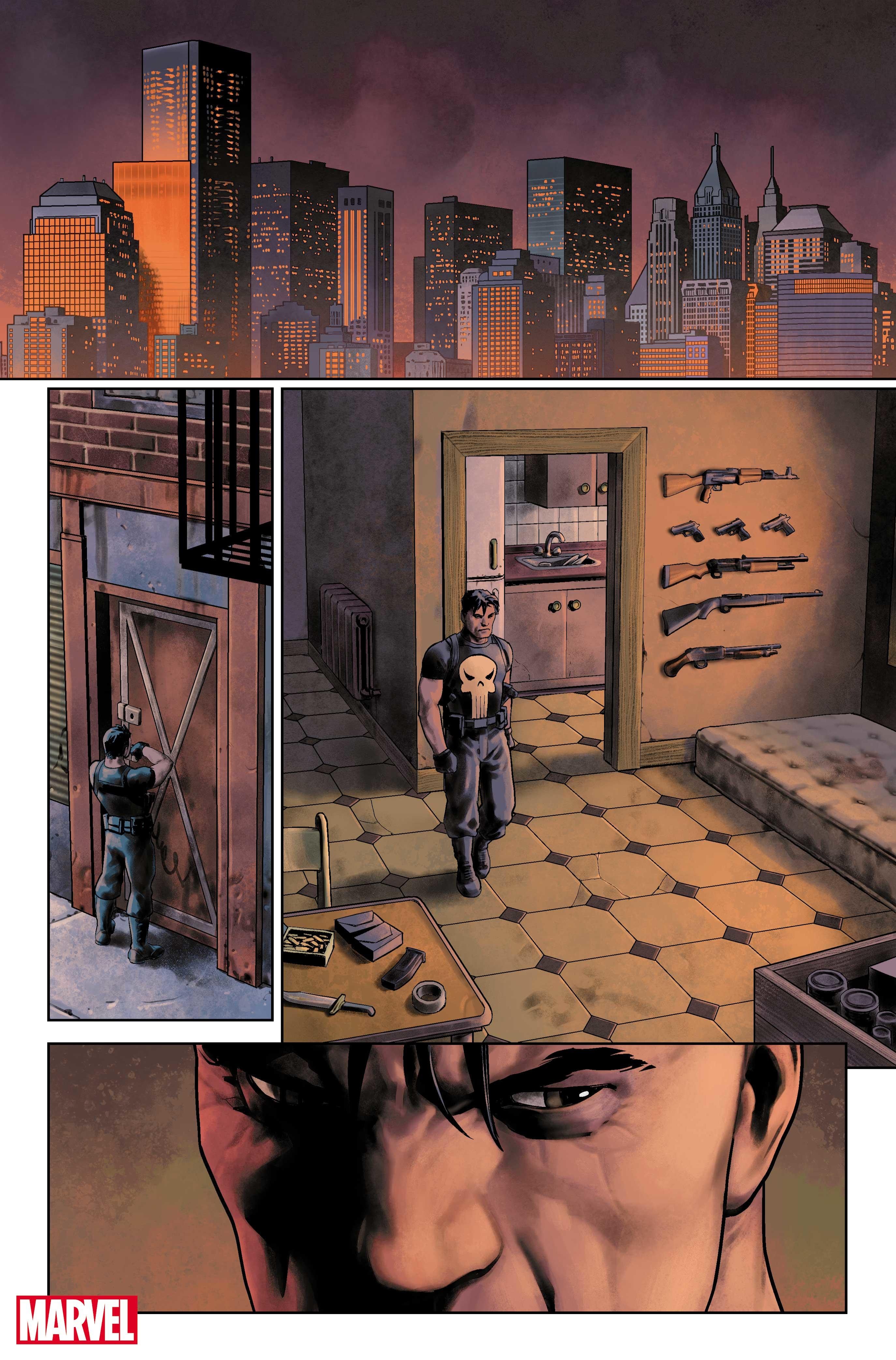 Jason Aaron had this to say about the comic (via ComicBook.com):
"After writing the Punisher over the years, I've always been fascinated by the character of Frank Castle. What moments made him the Punisher, even before that fateful day in the park? And how far will he go to win the war that has consumed his life? Spoiler: as far as it damn well takes."
He added:
"This story is the destined next step in the dark and tragic evolution of Frank Castle, from troubled kid to heroic soldier to revenge-driven vigilante…to the duly anointed King of Killers. Believe me when I say, I am as excited about this story as anything I've ever written for Marvel."
This isn't Aaron's first time working on a Punisher project, as he wrote the 22-issue Punisher Max series from 2010 to 2012 alongside late-great illustrator Steve Dillon. According to Marvel Editor-in-Chief CB Cebulski, Aaron has been trying to get this new project off the ground ever since, pitching the idea back at a Marvel creative summit years ago.
"A few years ago, Jason Aaron came into one of our creative summits with a pitch for Frank that made our collective jaws drop," said Cebulski.

"The story Jason is telling – a truly epic tale about darkness, violence, and choices – can only be told with the Punisher at its core. This series will build on Frank's legacy while introducing us to a side of him we've never seen before, setting the stage for an evolution that we'll find was inevitable."
Punisher #1 is set to launch in March.