Marvel Comics have taken quite a few jabs at Batman v Superman: Dawn of Justice, so it shouldn't come as a surprise that they've done it – yet again.
One of them poked fun at the 'Martha' scene: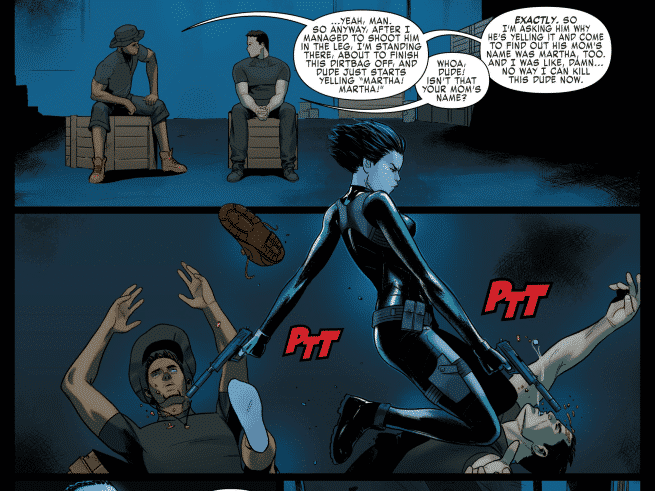 Another called the film boring: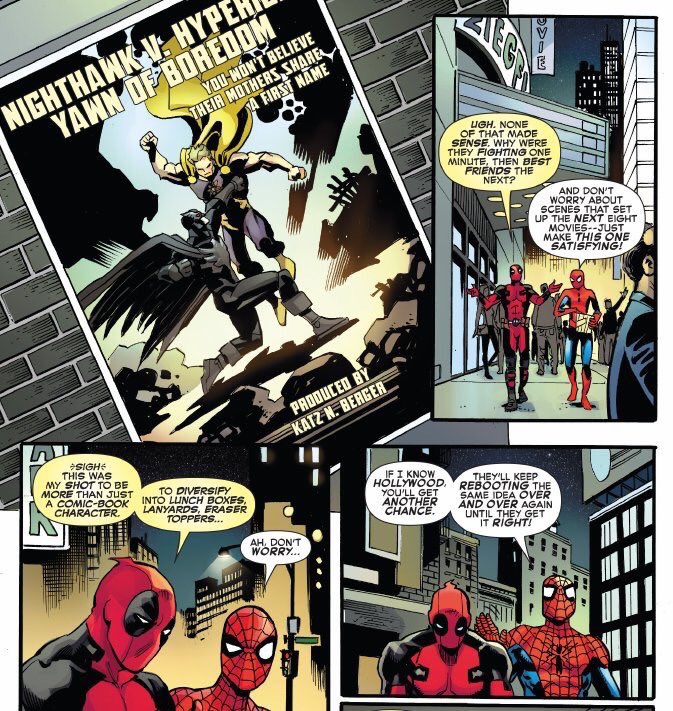 The latest one pokes fun at the Martha scene – again. This time courtesy of Deadpool vs. The Punisher (2017) #5: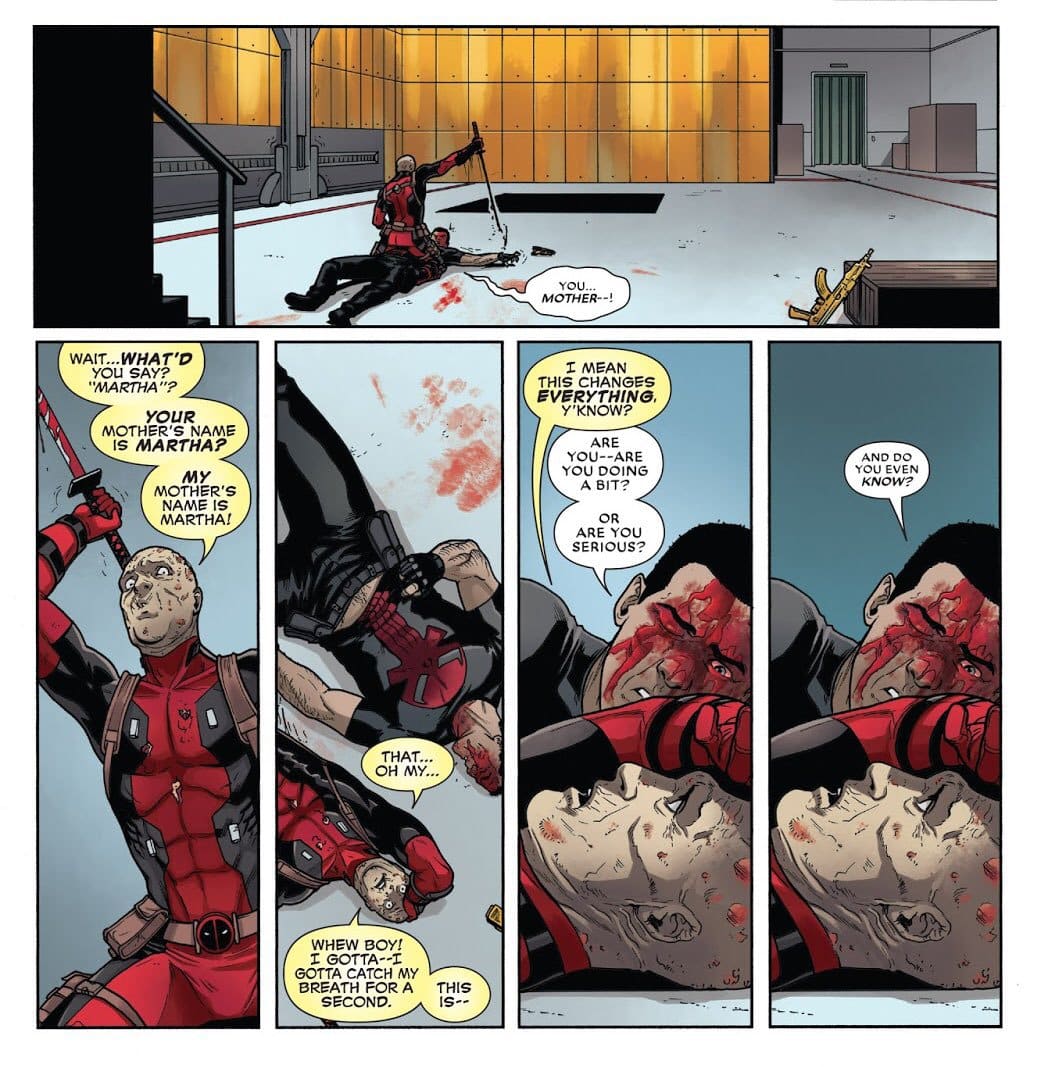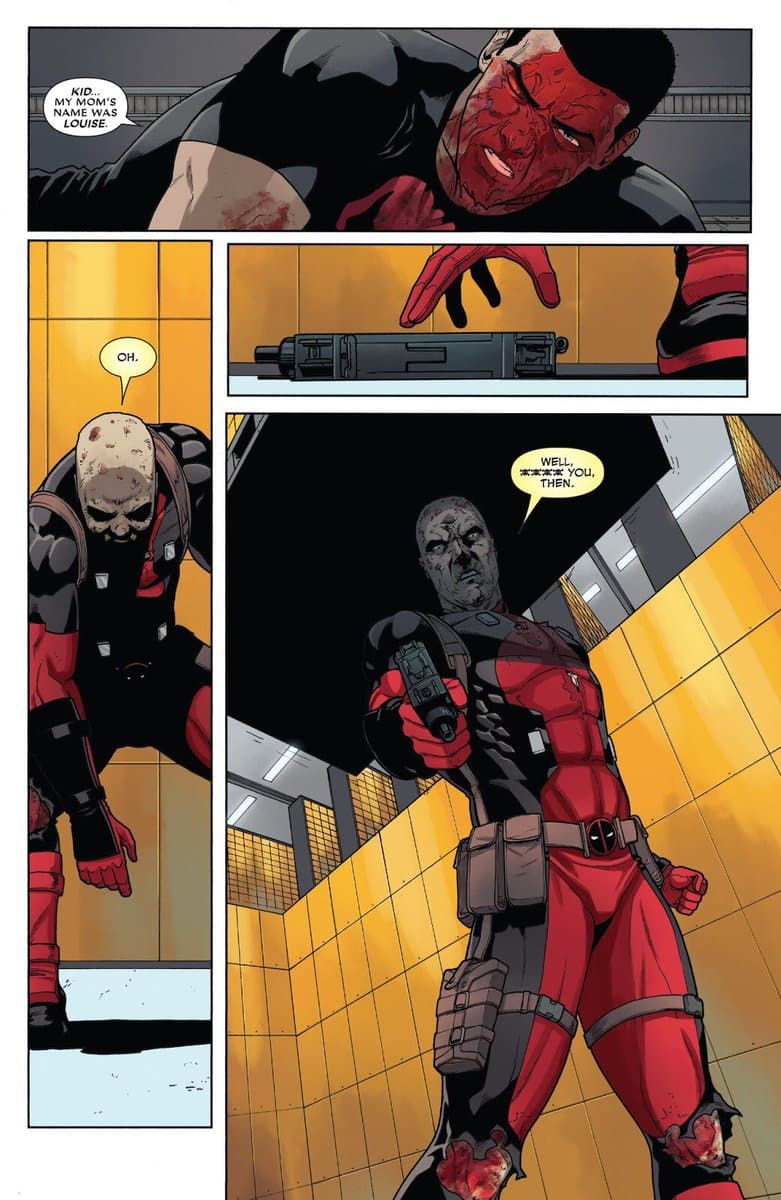 The scene was definitely one that had a lot of fans talking.
Martha herself, Diane Lane, had the following to say about the scene:
"It's the compassion for a man who's lost his mother. When you understand the wound, you can work better with people."
Personally, I thought that the hate for the film was way overblown. I feel that most went into the film with the idea that it was going to suck and didn't bother giving the Director's Cut a watch – which does make the film a lot better than the theatrical cut that most fans saw.
We'll see Batman and Superman on the big screen next in Justice League and you can read the film's synopsis below:
Fueled by his restored faith in humanity and inspired by Superman's (Henry Cavill) selfless act, Bruce Wayne (Ben Affleck) enlists newfound ally Diana Prince to face an even greater threat. Together, Batman and Wonder Woman work quickly to recruit a team to stand against this newly awakened enemy. Despite the formation of an unprecedented league of heroes — Batman, Wonder Woman, Aquaman, Cyborg and the Flash — it may be too late to save the planet from an assault of catastrophic proportions.
Source: Batman-News
What do you think of the jabs by Marvel Comics at the film? Be sure to tell us your thoughts in the comment section below!