To date, (but sadly not for much longer), Netflix has had an array of Marvel properties that have been as good as, if not better than the Marvel movies. Season 2 of Marvel's Daredevil introduced character that had already had three feature length outings, with both turning in different, yet entertaining interpretations of The Punisher.
Jon Bernthal portrays Frank Castle and has been approved for his own solo series. The news today revealed that along with the solo series, we will get to see a live action Battle Van.
Since 1975 in many comics, the Battle Van boasts advanced driving capabilities, ultra-tough armour and a vast amount of high-tech weaponry, including his signature minigun. The Battle Van won't just be a throw away piece of fan service though, as it is expected to play a major role on the Netflix Series.
Along with the Battle Van, we will see one of its creators, Microchip portrayed by Ebon Moss-Bachrach, but his name will be 'Micro'.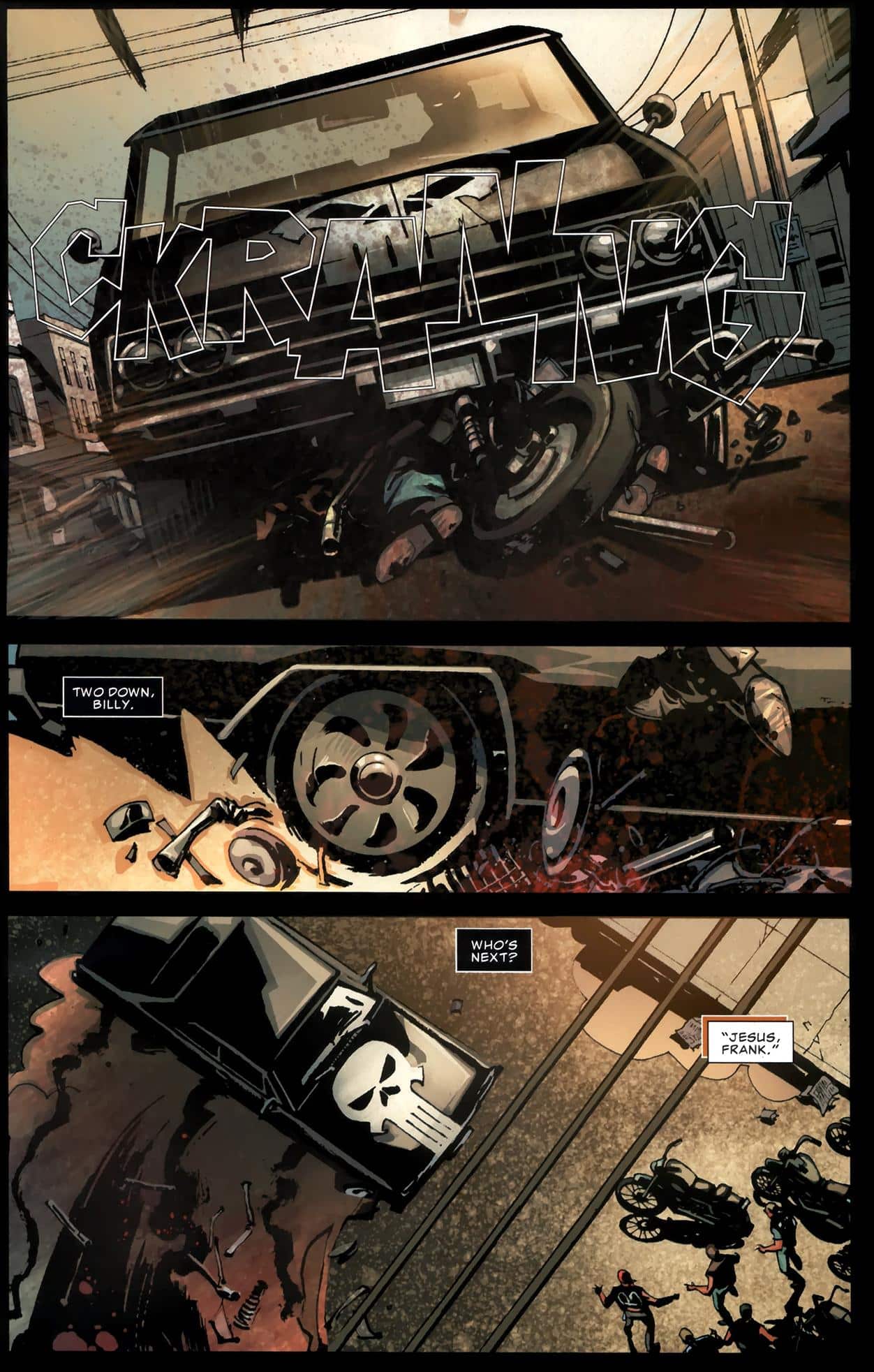 Marvel Television Chief Jeph Loeb had this to say via MoviePilot:
"They travel around in the Battle Van in the comics, so it was important for us to do our version of that. It's not the Batmobile, but it's definitely an iconic character that people know."
It sounds like they're attempting to bring the Punisher in line with the comic book character. Let's hope it bleeds through into the other Netflix shows, especially Iron Fist.
Despite not having a release date, Marvel's The Punisher is expected to land at the end of 2017, so keep your eyes peeled.