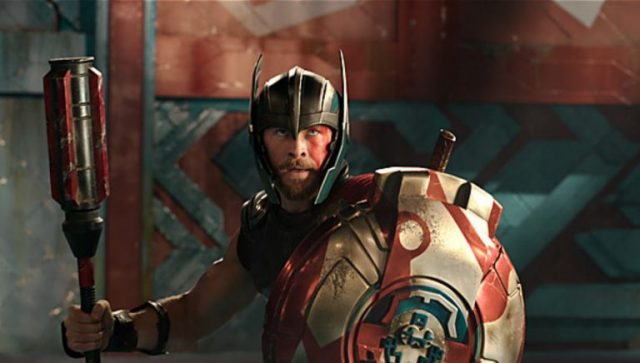 The release of Thor: Ragnarok is only weeks away and word around the camp fire is that it's going to be one of Marvel's best films. Critics are giving it high praise and even Guardians of the Galaxy director James Gunn has given it his seal of approval. With that being said, Deadline is reporting that the third entry in the Thor series is on the path of making $100-$110 million at the opening box office. That's some serious cash going for a Thor movie which can be seen as one of the weaker aspects of the Marvel franchise.
It's good news for the box office since this year has been considered as one of the worst years for theater revenue in the past two decades. A prime example of this would be this year's Blade Runner 2049 recently bombing – a film that had a budget of close to $150 million and was expected to be a smash Rated R hit on the account of so many good reviews and credits and high fresh rating score from Rotten Tomatoes.
When Marvel dropped the first trailer for Thor: Ragnarok, audiences couldn't stop talking about how awesome the film looked and the new vision indie director Taika Waititi gave the film that was so different from the previous Thor movies.
To give an idea of the difference of box office opening between this and previous film, Thor: The Dark World opened on November 2013 with $85.7 million which wasn't bad. Doctor Strange, a character regular film goers weren't familiar with, opened at $85 million. You would think film featuring a character that the audience has grown accustom to would've opened with more revenue than someone fresh on the scene.
Despite the past films, Thor: Ragnarok is looking to be another big hit for Marvel has they are bringing closer to Avengers: Infinity War, which fans are still eagerly waiting to see the trailer of.
What do you guys think? Is third installment in the third Thor franchise going to be a big hit or are you looking forward to seeing it? Let us know in the comments!