While a recent set photo seemingly pointed to a potential Agent Venom look for the lead character of the upcoming Venom movie starring Tom Hardy, a new poster spotted at CCXP has revealed that might not be the case.
The posters come courtesy of Collider: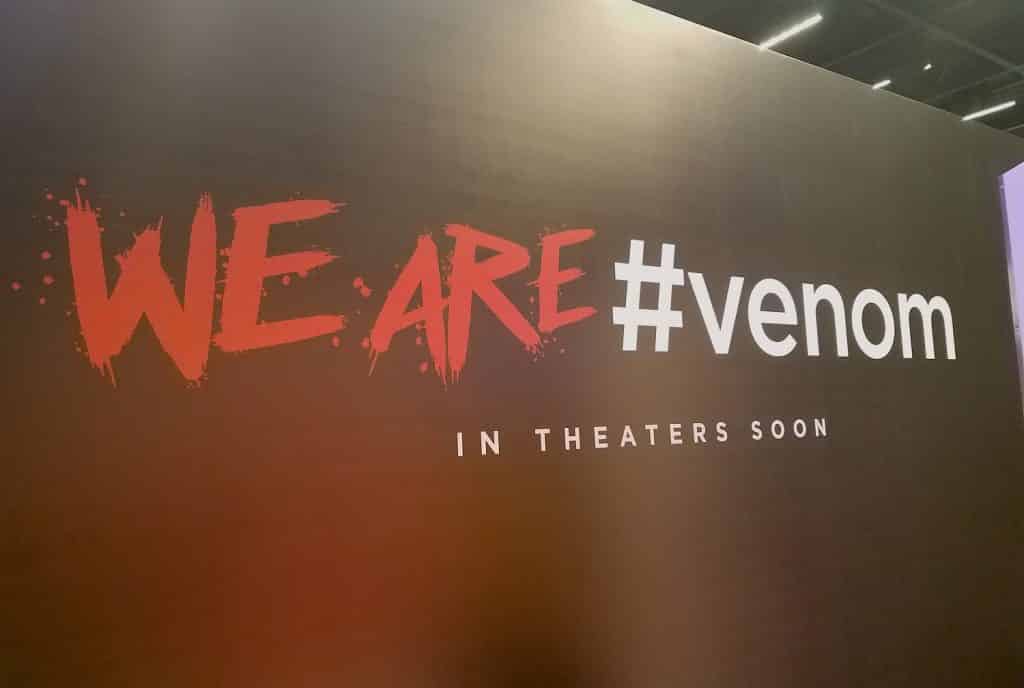 It's interesting, because that second poster alone already blows the doors off of Topher Grace's Venom in Spider-Man 3. As someone who is a huge fan of the character, I'm pretty excited for this one.
The film is rumored to draw inspiration from the Lethal Protector storyline (another good sign) and Todd McFarlane, Venom's creator, seems optimistic as well, because of Tom Hardy:
"I've seen some movies of his where he can bring anger and a wide personality to it. To me, I think Tom Hardy's going to be as good as whatever Venom looks like. We all know Tom's going to act. He's going to do a good job. So now what's Venom gonna' look like? It's an R-rated movie, how "R" are they going to go? To me, that's the question. Are they going to go a "little bit R"? Venom's a monster to me, and to me – are they going to make him a monster or are they going to make him a man? Are they going to humanize him? That's what we gotta' find out."
Though the film won't be set in the Marvel Cinematic Universe, it is Rated-R and will feature Carnage as the main villain, so there's definitely some potential there. Here's hoping we get a trailer sometime soon, but all of these teases are definitely building up anticipation.
We'll know for sure when Venom hits theaters on October 5th, 2018.
Are you looking forward to the new Venom movie? Be sure to tell us all of your thoughts in the comments!