For those who feel slighted that Mark Hamill did not have a bigger role in Star Wars: The Last Jedi, you'll be happy to know that he had more than just the one character on screen. If you stuck around long enough to notice, toward the end of the credits, Hamill is credited as played a character known as "Dobbu Scay". Some Twitter users have been all over the internet trying to figure out who the character was.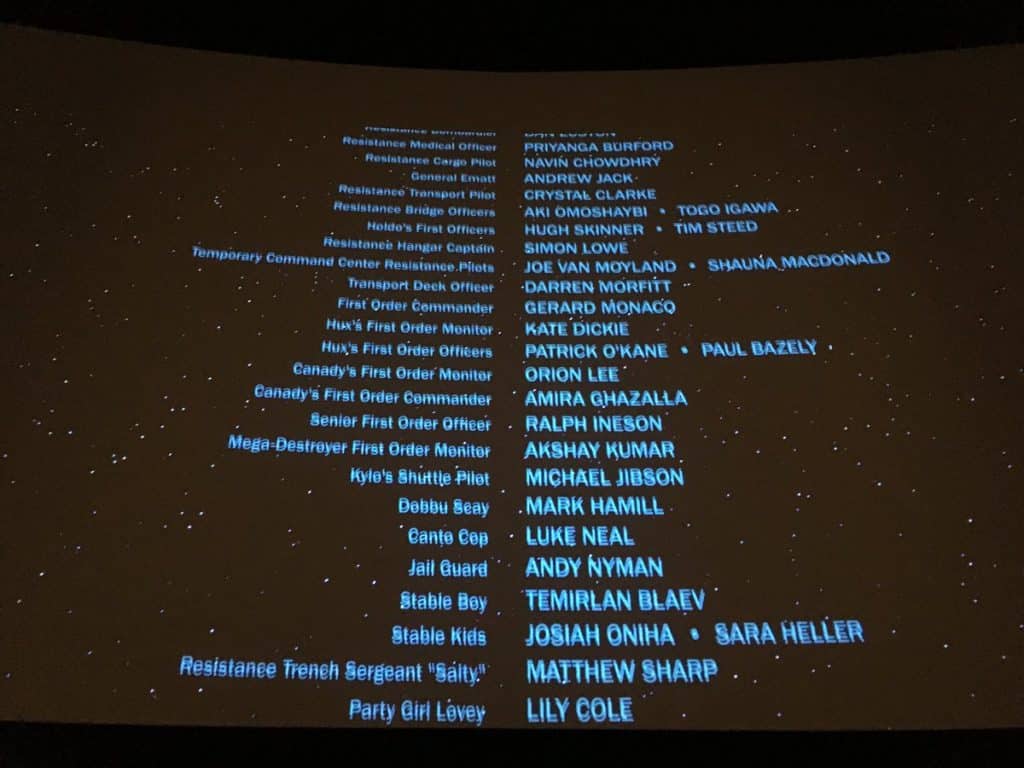 But, really. Who was Dobbu Scay? The other credits surrounding the mysterious character seem to suggest he was seen during the part of the film when Finn and Rose visited Canto Bight, where the casino full of rich people, detached from reality people were.
Many people believe Hamill played the leprechaun looking creature who thought BB-8 was a slot machine and kept putting coin after coin in him. Though this character is memorable, there is evidence to suggest that this character was played by none other than Warwick Davis.
If that character isn't really an option for who Hamill was playing, then the only other possibility is one of the CGI characters. Since his time playing Luke in 1977 began, he has made an amazing career out of voice acting, to include the Joker in the animated Batman series. It isn't a stretch to suggest that he used his skills in the same manner for Star Wars.
Not only is the character mysterious, and Hamill mysteriously played the part, but it sounds like a name that has a mysterious meaning behind it. How mysterious. That's just a theory and no one has figured out what it could mean thus far, nor has anyone figured out which character is Dobbu Scay. So if you happen to figure it out, let us know.
For now, we'll be searching through each and every character until is becomes apparent who it is and why he has such an odd name.