One thing that many fans are annoyed about with the upcoming Venom movie is that it won't have Spider-Man. With Spider-Man being an obviously key character for Venom and the Lethal Protector storyline that the movie is based on, it's a little confusing how that might work. Apparently though, Tom Holland might appear in the movie after all!
According to Jon Schnepp of Collider Movie Talk:
"I'm gonna say it right here on this show, Spider-Man is gonna be in Venom," Schnepp revealed. "For the last couple months, we've been talking about Venom, we've been hearing about how Sony's keeping it all separated. Spider-Man's in the Marvel Cinematic Universe but every other character that's in the Spider-Man universe is separate."
When asked if it was a cameo, Schnepp replied:
"Like a cameo, like a who-knows-what-eo. All I'm sayin' is Spider-Man, and I'm talkin' about Tom Holland's Spider-Man, is gonna be in Venom."
It would definitely be a surprise, as Marvel Studios' Kevin Feige has said there's no plans for Venom to be in the Marvel Cinematic Universe:
"Right now, Spidey is in the MCU and it's just Spidey. They have rights to other characters, and I think they're being very smart in saying 'We have to make a great Venom movie.' They're off to a good start hiring Tom Hardy."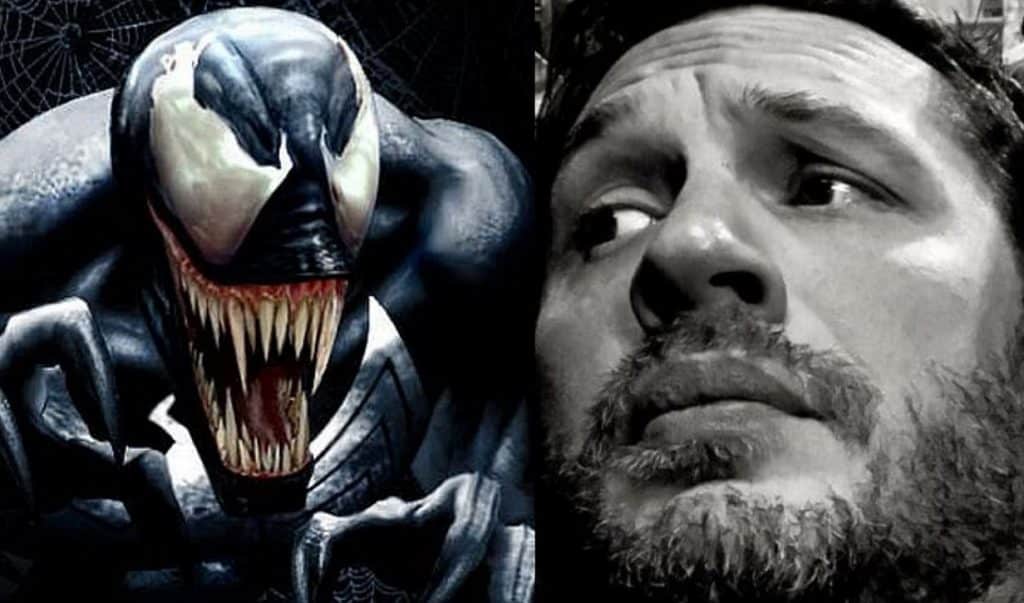 Tom Holland has even said that it'll never happen:
"Everyone's asking this question, man. It's never happening."
Holland did say it could be a cool movie, though – and praised Tom Hardy:
"It's very exciting. I think Tom Hardy will really play that character with, you know, a lot of energy, a lot of life. It can be a very cool movie."
I'd be surprised to see it happen, but definitely wouldn't be opposed.
Venom hits theaters on October 5th.
Would you like to see Tom Holland's Spider-Man in the Venom movie opposite Tom Hardy? Be sure to tell us your thoughts in the comments!