Before it was announced that Steppenwolf was set to be the main antagonist in last year's Justice League, many fans assumed that the titular team would actually form to take on the characters nephew, Darkseid. Obviously this turned out to not be the case and the character didn't even get a reference in the final film, however some recently uncovered storyboards have revealed the classic villain nearly did make an appearance.
The storyboards were discovered by Screen Rant and reveal a 'Knightmare' sequence featuring Darkseid on his throne before showing a dystopian future complete with destroyed Hall of Justice. The scene itself is reminiscent of the Knightmare scene in Batman v Superman: Dawn of Justice, which saw a version of Earth where Superman was a brutal dictator.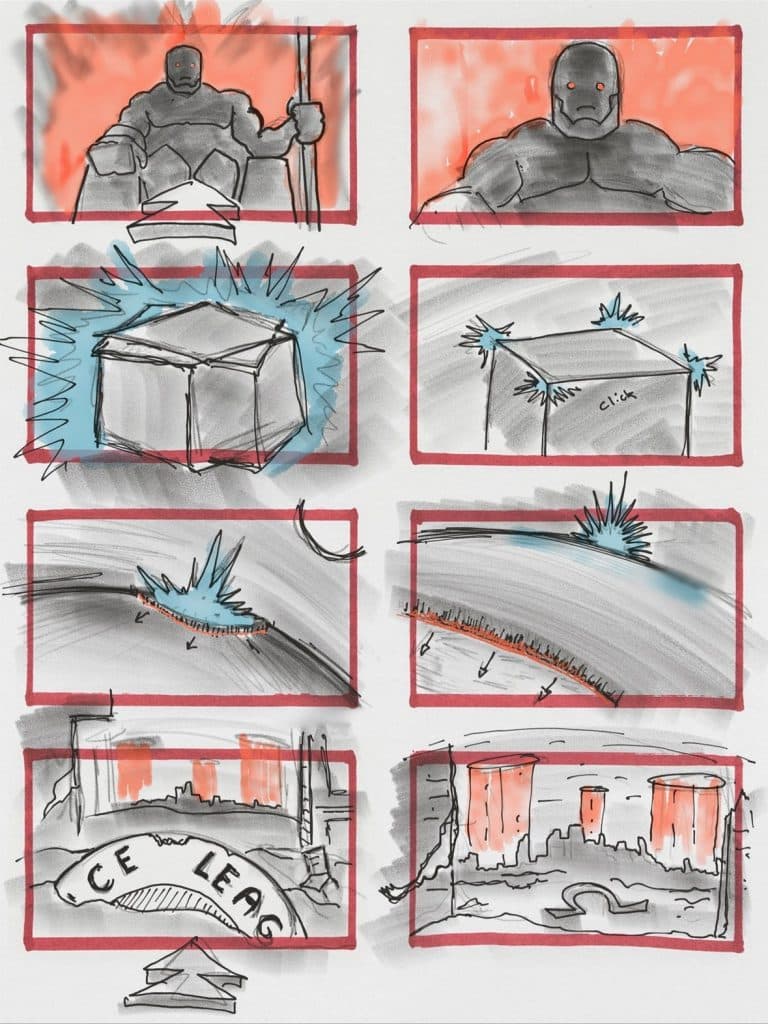 Given the lackluster reception of Justice League, a sequel has yet to be announced, however if the film's post credit scene is anything to go by, we're likely going to be see a version of the Injustice League as the villains meaning Darkseid probably won't hitting screens until at least a third Justice League film.
Darkseid first appeared back in the seventies as a member of the New Gods, a fictional race who were created by Jack Kirby. The character is the tyrannical ruler of the planet Apokolips and has been a thorn in the side of the both Superman and the Justice League. He has appeared in various forms of media over the years including the Superman and Justice League animated series, Young Justice, Smallville and as DLC character in Injustice 2.
It's unknown whether these scenes were ever filmed at all, and we probably won't ever know unless the elusive Snyder Cut ever sees the light of day, but it's definitely something that would be good to see. Hopefully we see some hint of it when the film hit's home media on March 13th.
What do you think? Would you like to see this scene? Do you think Darkseid will ever enter the DCEU? Let us know below!