As Justice League continues to receive mixed reception from both fans and critics, everyone has been discussing and arguing what could've went wrong throughout the film's production. Many wanted to blame Zack Snyder – and if certain Warner Bros. executives had gotten their way, Snyder could've indeed been taken out of the picture completely.
While it's obvious from watching Justice League that the film wasn't the initial vision that director Zack Snyder had in place, countless cast and crew members came forward to defend Snyder and assure everyone that the film was his vision. Joss Whedon came on to finish the film after Snyder was forced to step down due to the tragic death of his daughter, but was said to just execute Snyder's vision.
Wonder Woman herself, Gal Gadot, even said the following back in August:
"Look, Joss, to my understanding, was Zack's choice to finish the movie. And the tone can't be completely different because the movie was already shot. Joss is just fine-tuning."
Producer Charles Roven even said that the film was 80% Zack Snyder's:
"The goal is to make sure when you're watching the movie, it all feels cohesive. That imprint that Joss had, some aspect of it is going to come out in the direction, but the actors are already pretty much down the road on their arcs. Let's just say 80, 85 percent of the movie is what was originally shot. There's only so much you can do with other 15, 20 percent of the movie."
Obviously, something was up, and as more and more reports come out, it's clear that Warner Bros. wasn't comfortable with Snyder's vision – even if it meant editing the film into a complete mess.
A new report from TheWrap has been released, and it goes into detail about what apparently happened behind the scenes. Many believed keeping the November 17th release date was a mistake, per the report:
"…several people who spoke to TheWrap said the decision to keep the film's Nov. 17 release date was a mistake — one as plain as Superman's face. Specifically, the weird, computer-generated look of his face — just one byproduct of the film's rushed schedule.  Here, according to insiders, is the story of how "Justice League" just ran out of time."
The report adds:
In 2013, Silverman was named Warner Bros. president, reporting directly to Warner Bros. CEO Kevin Tsujihara. An individual with deep knowledge of the studio said Silverman didn't read notes on Snyder's scripts. Another described Silverman's attitude as "remarkably laissez faire."
So it appears that this has been going on for some time now. The report then goes into detail about what happened behind the scenes of Batman v Superman: Dawn of Justice:
After the disappointment of "Batman v Superman," the individual with deep knowledge of Warner Bros. said studio executives repeatedly went to Silverman to suggest removing Snyder from "Justice League." The individual said DC President Jon Berg was sent to the set for the better part of a year to oversee the production out of budget concerns.

The insider said Silverman was "quite harsh on Zack" when "Batman v Superman" underwhelmed audiences. But he didn't fire him: Removing a director is a major distraction on any film, and it would be a sign of serious trouble on a tentpole designed to support a larger universe.
Here's where Justice League comes into play:
"They were already in deep prep on 'Justice League' and it would have cost a fortune. There's stickiness to a director because there's so much cost to unstick him," the insider said. "Warners is a studio that almost to a fault always wants to project strength."

Asked who ultimately decided to keep Snyder on, the insider said: "It wasn't Greg's decision. This was all happening on a Tsujihara level."
It's said that the studio wanted their films to be more like the Marvel Cinematic Universe, and enlisted Joss Whedon to help add a "lighter tone" to the movies:
The studio had become vocal about wanting "Justice League" to have a light tone, like the one director Joss Whedon had struck for rival Disney's Marvel Universe blockbuster superhero team-up "The Avengers." Whedon was enlisted, with Snyder's blessing, to help add some levity and fun to the script for "Justice League."
Snyder was initially going to stay on the film after the death of his daughter, but it turned into a bad situation – for a number of reasons:
At first, an insider said, the director's plan was that "work was gonna be kind of a refuge." But then it wasn't. Snyder was under added pressure because Warner Bros. was embracing "the lighter, different, more confectionary ideas of Joss," the insider said. "It stopped being a good situation on any level."
Warner Bros. declined to comment on the story.
It's a very interesting and detailed report from TheWrap, but hardly a surprising one – considering all of the studio meddling that has taken place with the DC Films post Man of Steel.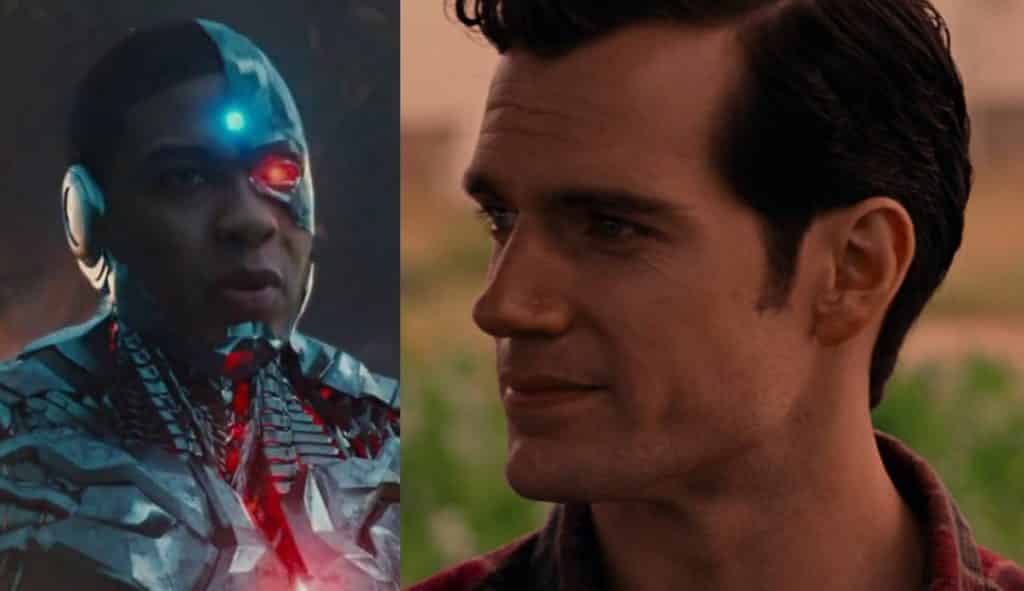 Fans have started a petition for Snyder's Director's Cut of Justice League, but there have been mixed reports on that being a possibility. One report says that WB wants no part of a Director's Cut, another says it simply doesn't exist, and then another says that there's a rough 3 hour cut in existence.
With more deleted scenes continuing to leak onto the internet, it's clear there's something out there, so if anything, we'll most likely get an Extended Cut of the film later on down the road.
Whatever happens is anyone's guess at this point, but there's still a variety of live-action DCEU films being planned and completed for the next couple of years. Thus it's only a matter of time before Warner Bros. comes up with a more consistent game plan for their franchise. Hopefully. Though, if they didn't learn with BvS, Suicide Squad and Justice League – what's going to change?
How do you feel about the way Warner Bros. allegedly treated Zack Snyder? Be sure to tell us all of your thoughts in the comment section!