'Deadpool 2' May Have Cut One Of Its Villains
Deadpool 2 will be bringing us a really impressive new cast of characters as well as reuniting with the old. Weasel, Negasonic Teenage Warhead and Blind Al have already been spotted in the trailer. Cable and Domino have been all the hype. Even new unnamed ones with Bill Skarsgard, Terry Crews and even Jack Kesy as Black Tom Cassidy, a supervillain in the X-Men world. But we haven't exactly seen old Tom in any shape or form of media releases, have we? It appears despite casting news, we may not, in fact, see Jack Kesy on screen.
On Meet the Movie Press, Jeff Sneider of Tracking Board may have left a breadcrumb to that explanation. Kesy might have been taken out altogether from the film, at least the theatrical cut. And with the lack of footage, it would make sense:
"I heard he got cut from the movie. […] I don't know if we're gonna be seeing Jack Kesy in Deadpool 2. We'll see."
We have to appreciate that with the first film, the charm came from its simplicity of the plot and focusing on great humor. Perhaps the sequel is also focused on that by not barraging too much focus with antagonist forces. Then again, Francois was not exactly the most memorable bad guy despite the running joke with his name.
But as far as trailers go, we the audience barely know much aside from Cable, a plot device with "the kid" and a forming of X-Force being in the name drop. It's really hard to tell the full discretion of the plot when we have a synopsis like this anyhow:
After surviving a near fatal bovine attack, a disfigured cafeteria chef (Wade Wilson) struggles to fulfill his dream of becoming Mayberry's hottest bartender while also learning to cope with his lost sense of taste. Searching to regain his spice for life, as well as a flux capacitor, Wade must battle ninjas, the yakuza, and a pack of sexually aggressive canines, as he journeys around the world to discover the importance of family, friendship, and flavor – finding a new taste for adventure and earning the coveted coffee mug title of World's Best Lover.
Which does begs the question: who exactly is the main villain in the end game of it all? Cable seems more like an obstacle at this point than a major threat, plus we know buddy-buddy times with Deadpool are bound to occur in the film between them. Juggernaut was also rumored to have an appearance that upset fans in a test screening.
Wonder if the color scheme from the Bob Ross teaser tells us anything.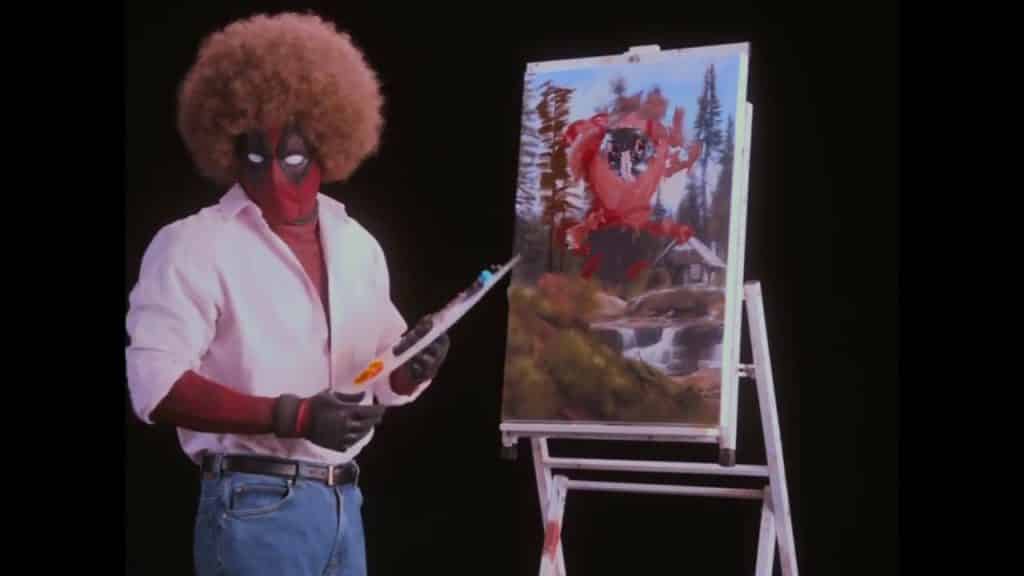 Hmmm….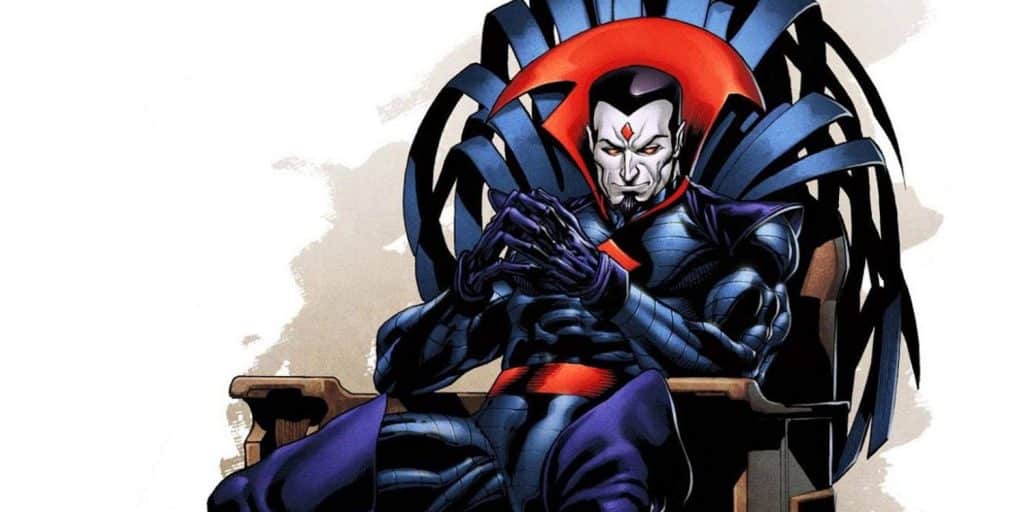 Deadpool 2 premieres May 18th.
What do you think about this potential change for the movie? Be sure to tell us your thoughts in the comments!