Marvel Studios really has their filmmaking format and techniques down to a science. Instead of trying to use a Writer's room collaboration style to their films, they allow multiple writers and directors to tackle characters how they see fit. They give guidelines and overall arcs they want for the film, but they don't micromanage to a point where every film ends up exactly the same. Ant-Man and The Wasp may be the best example of this yet.
The first Ant-Man film was a fun romp that helped introduce the world to Scott Lang, aka the modern Ant-Man. Whilst the film was entertaining and successful, you could feel that it was a little discombobulated. This was because director Peyton Reed was taking over an Edgar Wright project. Edgar Wright walked away from the directing duties based on creative differences, but his groundwork was there and his script was the one used. This time around, Peyton Reed had full autonomy on the project and it shows.
Paul Rudd returns as Scott Lang, but not quite as the hero we last saw. Taking place nearly two years after the events of Civil War, where Scott's actions helping Captain America in Germany has him on the wrong side of the law once again, but this time he's on house arrest (instead of behind bars). Cassie is in his life, and all is good… enough. But, with just three days left til his house arrest is over, Scott gets sucked back into the world of heroism against an all new type of villain in Ghost (played by Hannah John-Kamen).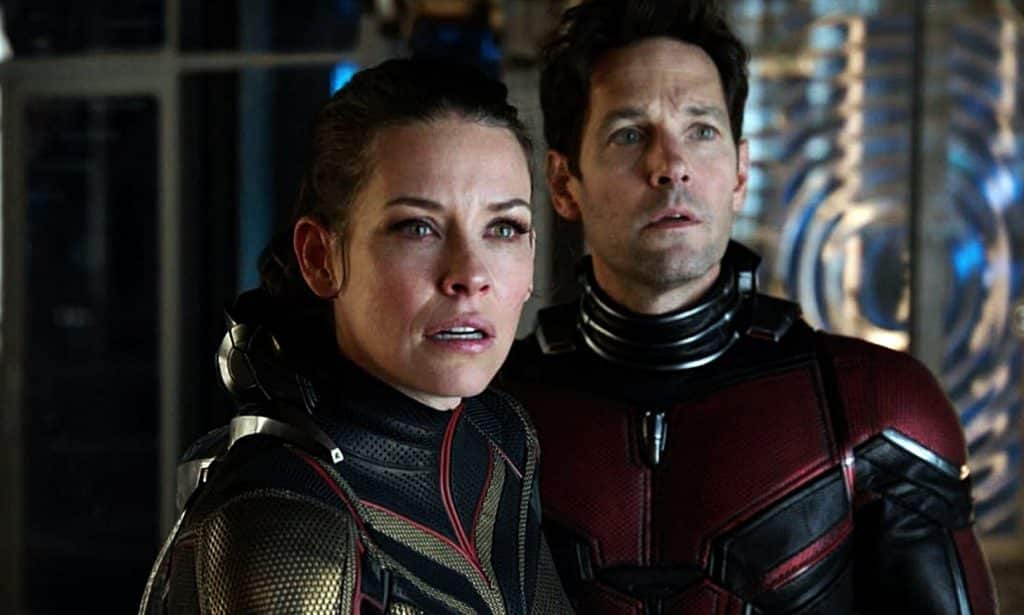 Michael Douglas and Evangeline Lilly return as well, and beloved actors Michelle Pfeiffer and Lawrence Fishburne join in crucial and comic deep characters. The dynamic between all the characters, including Lang's crew in Michael Pena, T.I., and David Dastmalchian, or the new nonnuclear family dynamic (with the returning Judy Greer and Bobby Cannavale), is vibrant and deep, even in the most miniscule of moments (Miniscule! Get it? Ant-Man jokes, people!) The other new cast members, like Randall Park and Walton Goggins, add more nuances and layers to help shape out this film.
This film has it all, from literal laugh-out-loud moments (including one of Stan Lee's best cameos to date), to real emotional and tear inducing moments. It also offers a totally new type of "villain" and it makes you think a lot about the dynamic of the prototypical protagonists and antagonists, as well as what actually makes a villain a "villain". It also makes you take another look at the heroes and if maybe they're not as wholesome as one would think. In other words, it blurs the line between "hero" and "villain" in a very real and "moral grey area" kind of way.
All in all, it was an extremely enjoyable ride that has plenty of ups and downs, humor and emotion, and expected and unexpected twists. All the actor are on point, and Peyton Reed shows us what he can truly do when he has the full reins on a film. Marvel in 2018 is truly hitting it out of the park, and with just two more films to go in Phase 3 – I can't wait to see what the MCU has in store for us.
Grade: A