By now, it's hard to imagine Marvel's Ant-Man having a drastically different look. Paul Rudd's performance in the Marvel Cinematic Universe has been praised by fans, and the 2015 debut movie for the character was a Box Office hit.
With the character getting a somewhat different suit for for Ant-Man and The Wasp, as well as the upcoming Avengers movie, we thought it would be interesting to show what the character could have looked like, based on concept art from Andy Park: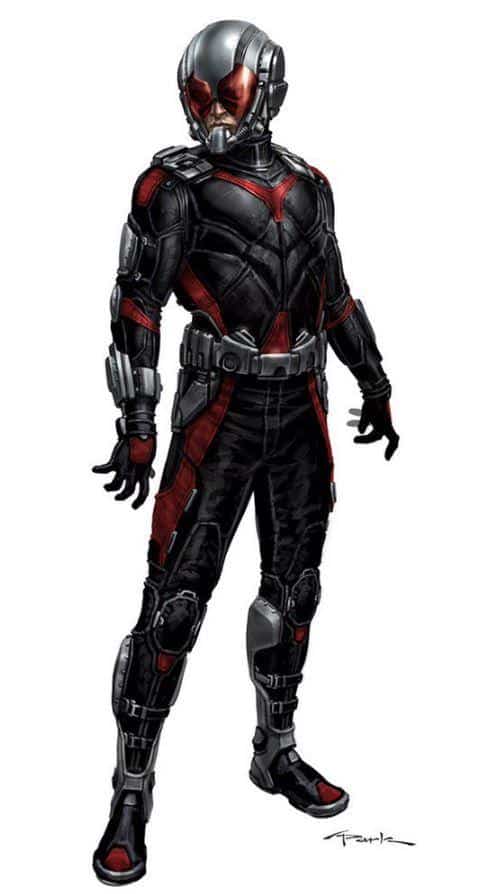 It's definitely different, and probably would have changed the film.
Kevin Feige has said the next four Marvel movies (that includes Avengers: Infinity War and Ant-Man and the Wasp) will be different:
"All of the next films by design have been built to be very different, to be very unique. Ragnarok, Black Panther, certainly as we get into Infinity War and even Ant-Man and the Wasp, which is nearing the end of their production period right now. All four of those movies are distinct and special, and I can't wait for people to see."
As far as Ant-Man and the Wasp, the plot of the film is as follows:
In the aftermath of "Captain America: Civil War," Scott Lang (Rudd) grapples with the consequences of his choices as both a Super Hero and a father. As he struggles to rebalance his home life with his responsibilities as Ant-Man, he's confronted by Hope van Dyne (Lilly) and Dr. Hank Pym (Douglas) with an urgent new mission. Scott must once again put on the suit and learn to fight alongside The Wasp as the team works together to uncover secrets from their past.
Avengers: Infinity War, however, has much bigger stakes:
As the Avengers and their allies have continued to protect the world from threats too large for any one hero to handle, a new danger has emerged from the cosmic shadows: Thanos. A despot of intergalactic infamy, his goal is to collect all six Infinity Stones, artifacts of unimaginable power, and use them to inflict his twisted will on all of reality. Everything the Avengers have fought for has led up to this moment – the fate of Earth and existence itself has never been more uncertain.
Avengers: Infinity War is released on May 4th, 2018 while Ant-Man and the Wasp hits theaters on July 6th, 2018.